Welcome to the ULM College of Health and Pharmaceutical Sciences.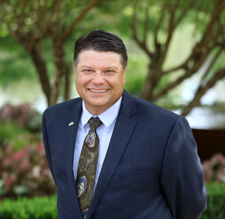 The College brings together a wide variety of outstanding undergraduate, graduate and professional degree programs as a major center of excellence at ULM. We are very proud to house the only state-supported Pharmacy program in Louisiana and the only undergraduate Toxicology program in the Southeastern United States. Clinical programs in Nursing, Dental Hygiene, Speech-Language Pathology, Occupational Therapy, Radiologic Technology, Medical Laboratory Science,  Marriage and Family Therapy and Counseling provide students with excellent training for entry into a wide variety of health occupations and also provide outstanding preparation for advanced study and/or degrees. Programs in Gerontology, Health Studies and Kinesiology provide the student with training that lead to excellent contemporary careers as health care professionals. Several of our programs are available to students online as well as to the traditional students on campus. Others are designed as online degree completion programs for students holding an associate's degree and licensure in a professional field.
In addition to preparing quality health care professional in a wide variety of professions, our faculty members are dedicated to the advancement of knowledge in their fields. Their scholarly contributions to the health and pharmaceutical sciences are a result of research and service While working at ULM and collaborating with other researchers in Louisiana and around the world.
Thank you for visiting the ULM College of Health and Pharmaceutical Sciences website. For more detailed information, please go to the individual program homepages. If you have any questions or need additional information, don't hesitate to contact us at your convenience.
Dean H. Glenn Anderson, Jr.,
College of Health and Pharmaceutical Sciences