Location: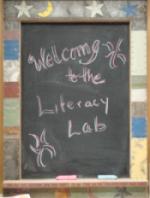 Strauss Hall #206
700 University Avenue
Monroe, LA 71209
Hours of Operation:
The Literacy Lab is open year round and a varying times during the day based on ULM's acdemic schedule.  Please check with the Department of Curriculum, Instruction and Leadership for current hours of operation, (318) 342-1266.
About the CEHD Literacy Lab:
In partnership with Scholastic Inc., and founding faculty Dr. Beth Ricks, Dr. Lynn Clark, Dr. Ava Pugh, Dr. Sherlyn Powell and faculty members throughout campus secured the latest technological resources, as well as emerging research on education from across curricula.

Strong literacy skills impact an individual's ability to fully participate in society, understand public issues, and lay the foundation upon which labor market skills are built.
The complexity of today's world means that individuals need to have some level of proficiency in reading, mathematics and science in order to understand and participate fully in economic and social life – and the ability to raise proficiency levels in this area is directly related to our ability to produce outstanding educators.