College of Arts, Education, & Sciences
School of Education
Region III Social Studies Fair
The Region III Social Studies Fair has been hosted at ULM for the 49th consecutive year. The fair bring hundreds of students from various parishes across northeastern Louisiana.

The fair is divided into three divisions:
Division I is open to fourth and fifth-grade students
Division II is open to sixth and eighth-grade students
Division III is open to ninth through 12th-grade students.
View news on Social Studies Fair 2015
View news on Social Studies Fair Winners 2015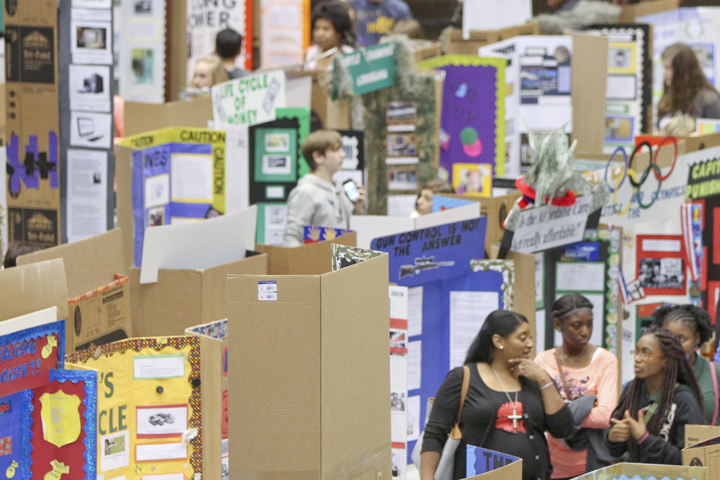 Click on image to view video on Social Studies Fair 2015
Archive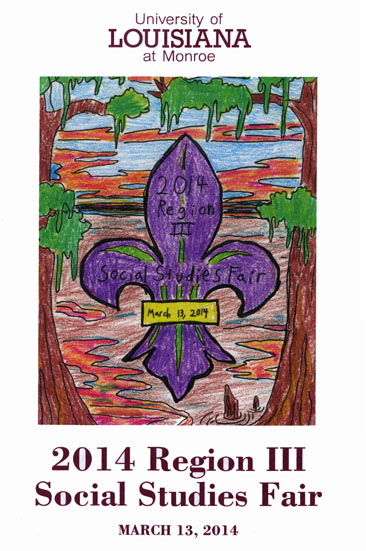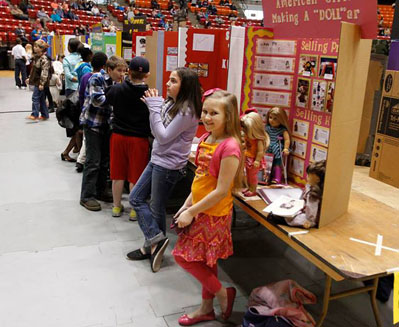 View the news on Social Science Fair 2014

View the news on Social Science Fair Winners 2014
Click on image to view photos of the Social Studies Fair 2014
 For more information about the Region III Social Studies Fair contact:


School of Education
Walker Hall Hall 2-37
700 University Avenue 
Monroe, LA 71209
(318) 342-1266
Region III Social Studies Fair 2013
View News brief of Fair Announcement
View News brief of Fair Winners