ULM University Week
Fall 2014 University Week will be held August 11 - 15, 2014. Many activities have been planned to prepare for the upcoming academic year. The Schedule At A Glance is posted below. Click here to view the schedule in printable form.

Registration will open on August 4 for Moodle sessions and faculty development sessions.
Faculty development general sessions the Pecha Kucha Showcase featuring rapid-fire presentations on a variety of topics. Last spring's PK session was very entertaining, so don't miss it! The Panel Discussion will feature two faculty members who are "Flipping the Classroom", and the afternoon breakout sessions offer a selection of topics that you will find interesting. Be sure to join us at these sessions.
Please note: The State of the University Address on Friday, August 15 is at 8:30 a.m.
If you have any questions please do not hesitate to contact me.
Marilyn McIntosh
mcintosh@ulm.edu
318-342-1031      
Schedule at a Glance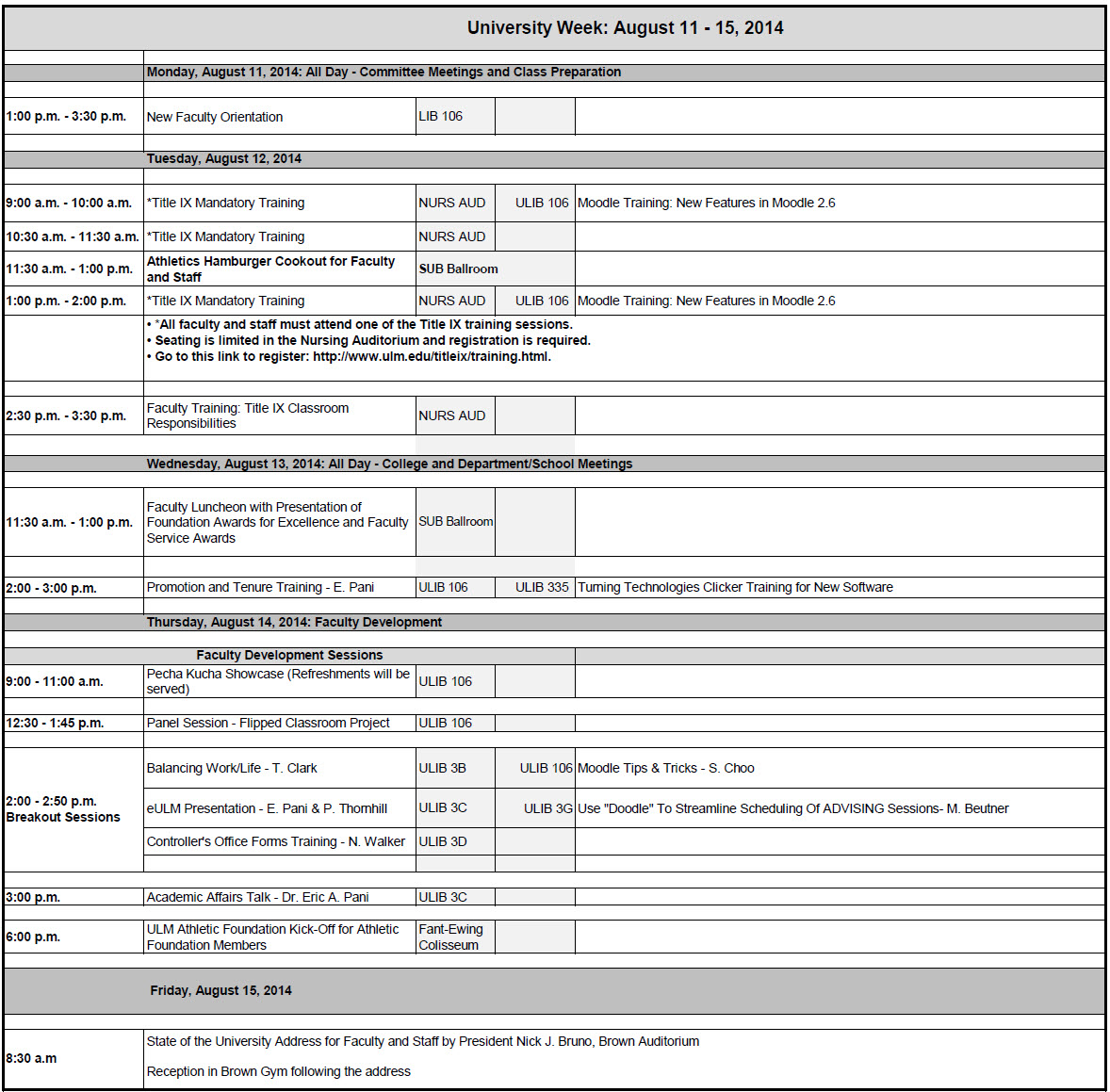 ©