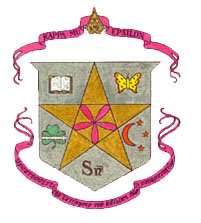 Kappa Mu Epsilon
Kappa Mu Epsilon was granted membership into the Assoication of College Honor Societies in 1968 and is our official mathematics honor society. The Louisiana Delta Chapter was started by Dr. Serpil Saydam in February 2001.
The primary purposes of being a member of Kappa Mu Epsilon include the following:
to further the interests of mathematics;
to help students realize the important role that mathematics has played in the development of civilization;
to develop an appreciation of the power and beauty possessed by mathematics, due, mainly, to its demand for logical and rigorous modes of thought;
to provide a society for the recognition of outstanding achievement in the study of mathematics;
to disseminate the knowledge of mathematics and familiarize its members with the current progress in this important area of human interest.
Dr. Youssef Dib, is the advisor for Kappa Mu Epsilon.
Upsilon Lambda (Math Club)
The mission of the ULM chapter of the Upsilon Lambda is to serve its members by enhancing their knowledge of mathematics and providing access to mathematics faculty. Membership is open to all regularly-enrolled undergraduate students who are taking or have completed Math 1013 at ULM.
Dr. Brent Strunk, is the advisor for Upsilon Lambda.