September 16, 2013 - The University of Louisiana at Monroe Office of Career Connections and Experiential Education will host its fourth annual Career Style Show at 7 p.m., Wednesday, Sept. 18, in the Student Union Building (SUB) Ballroom.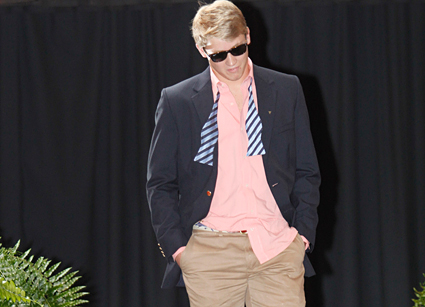 The admission is free and open to the public.
ULM students are set to be the evening's models, and will sport business attire that is acceptable to wear at different business events.
The audience will also get the chance to cheer for their favorite models to win Best Male and Best Female Models.
Roslynn Pogue, director of Career Connections said, "The Career Style Show provides an insight on the importance of what proper business attire is required to wear for an occasion, whether it is for an job interview or a social event."
Miss ULM, Amy Matherne will co-emcee the show and Miss Louisiana, Jaden Leach will be a guest model.
Over 800 students attended the Style Show last year to watch 41 student models walk the catwalk.
The Career Style Show is a fun learning experience and stays true to the fashion show atmosphere complete with a runway, music, lights and front-row seating.
This year's Career Style Show is being sponsored by CenturyLink and Enterprise Car Rental.
For more information, contact the Office of Career Connections at 318-342-5338.