Published October 14, 2013
On Wednesday, Oct. 16, the Fieldhouse Bar and Grill, located at 1510 Sterlington Rd. in Monroe, will host a fundraiser for the University of Louisiana at Monroe's Sound of Today marching band.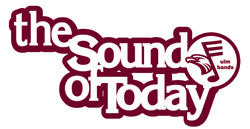 Fieldhouse owner and ULM alum Joey Trappey, will donate a portion of the day's proceeds to the Sound of Today. The event will run from 11 a.m. to 10 p.m.
For more information, contact the ULM School of Visual and Performing Arts at 318-342-3811 or Fieldhouse at 318-342-9662.