Published November 1, 2013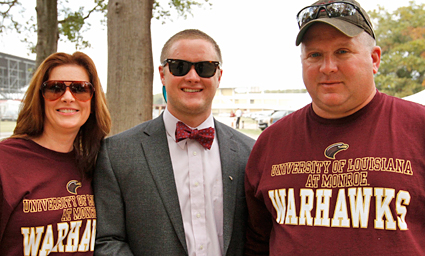 The University of Louisiana at Monroe Student Government Association will host its annual "Parents Day," beginning at 1 p.m., Saturday Nov. 9.
The SGA invites parents to get a taste of college life while spending time with their students.  
The all-inclusive cost is $30 per person. Check in will be in the Student Grove.
The day will include lunch, a parents day t-shirt, games in The Grove, and entry into ULM's final home football game of the season versus Arkansas State University.
To register online and to view the Parents Day schedule, visit ulm.edu/parentsday
For questions, call 318-342-3485 or email knotts@ulm.edu