About Us
SNPhA is an educational service association of pharmacy students who are concerned about pharmacy and healthcare related issues, and the poor minority representation in pharmacy and other health-related professions.
The purpose of SNPhA is to plan, organize, coordinate and execute programs geared toward the improvement for the health, educational, and social environment of the community.
For more information, please visit our website.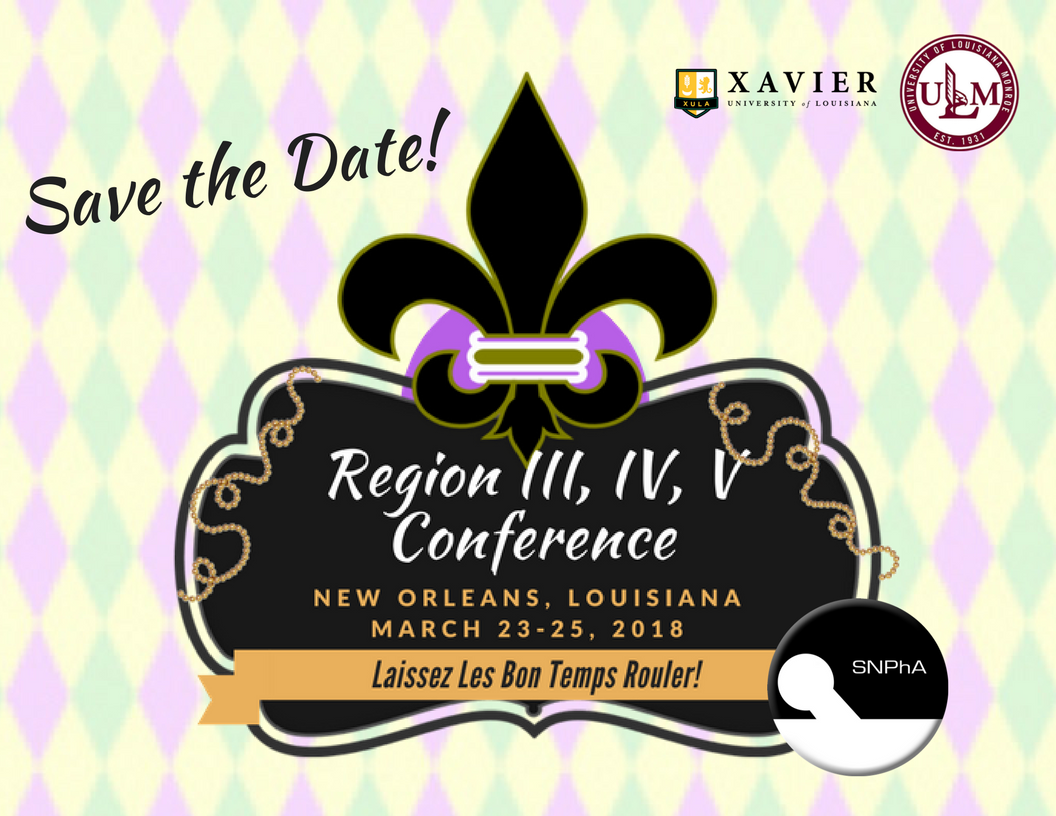 Regional Conference
Co-hosted by Xavier University of Louisiana College of Pharmacy
Registration
Click here to register for conference
Conference Dates:  March 23-25, 2018
Registration Timeline:
7-day Early Bird Special, January 15-21, 2018, $115
Regular registration:  January 22-February 23, 2018, $120
Late registration:  February 24-March 5, 2018, $135
Early Registration Fee PharmD, January 15-20, 2018, $140
Registration Fee PharmD, January 21-March 5, 2018, $170
Clinical Skills Competition (CSC):
Click here to register for CSC.
This is a great opportunity for pharmacy students to practice their clinical and counseling skills! Teams will be given the opportunity to compete with students from SNPhA chapters over the nation. Please read over the criteria before signing up for the competition.
Competition starts at 1 pm CST Friday, March 23, 2018. Teams should arrive no later than 12:15 pm CST. 
---
Location
Sheraton Hotel and Convention Center
Places to visit:
New Orleans Shopping:
Nightlife
---
Hotel and Reservations
Sheraton Hotel and Convention Center
500 Canal St
New Orleans, LA  70130
Rate:  $190 per night for 1-2 adults, $25 per additional adult.  Airport shuttle services are also available.
---
Events
Bridging the Gap on Steamboat "Natchez"
Laissez Les Bon Temps Rouler
Mardi Gras Umbrella Contest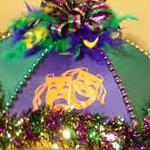 Are you creative?
For the first time EVER, Regions III, IV, and V Conference will have a Mardi Gras Umbrella Competition!
For more information and registration, please click here.  
---
Thank you for your consideration and interest in supporting our conference! Please contact Raisa Howard, howardr@warhawks.ulm.edu, or Jasmin Grandpre, jgrandpr@xula.edu, for more information.