ULM Foundation Awards for Excellence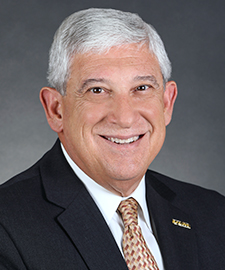 Dear Colleagues,
It is time once again to begin the selection process for the 2013 Foundation Awards for Excellence.
Our ULM Foundation makes this program possible, and allows us to recognize excellence in our faculty and staff in six major areas:
Creative/Artistic Activity
Teaching, Research
Service by Faculty
Service by Unclassified Staff
Service by Classified Staff
This year I established a committee, chaired by Dr. Richard Hood and members, Dr. Paul Sylvester, Dr. Helen Lock, Dr. Bill McCown, and Mr. Chris Ringo, to review the guidelines, with the goal of making them easier and less time consuming, yet still retaining the integrity of the nomination process.
The process for selection includes submitting nominations, establishing committees, reviewing nomination packets, determining the award recipient in each of the six areas, and submitting names through the Vice President for Academic Affairs to the President.
The six recipients will be recognized at the Fall 2013 Convocation. Each person will receive a plaque and
$3,000 (less applicable deductions).
Guidelines for the awards are available below and nominations are due by Thursday, Jan. 31, 2013.
Please review the guidelines carefully for complete instructions. I think you will find them less challenging than before.
I urge your participation.
Please click here to download the guidelines for the Foundation Awards for Excellence.