Past Presidents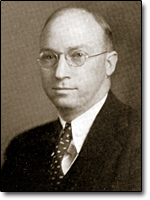 ULM's 1st President - Dr. Clyde C. Colvert: 1931-1944
Dr. C.C. Colvert served as the first president of Ouachita Parish Junior College.
Born in Clarksville, Texas, he grew up in Eagle Mills, Arkansas, and received his master's degree in education from the University of Arkansas and a Ph.D. from George Peabody College in Nashville, Tennessee.
He worked as an educator for 13 years before T.O. Brown, superintendent of the Ouachita Parish School System, hired him to help establish the new junior college in Monroe in 1931.
Following a severe economic downturn in 1934, Colvert helped orchestrate an arrangement whereby the college would be operated by LSU as the Northeast Center of Louisiana State University.
In 1939, the name of the institution was changed to Northeast Junior College of Louisiana State University.
He stepped down as president in 1944 to assume a teaching position at the University of Texas at Austin.
Dr. Colvert died in 1991.


---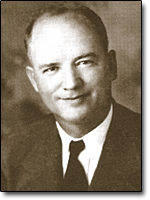 ULM's 2nd President - Dr. William Rodney Cline: 1944-1950
Dr. William Rodney Cline is a graduate of Louisiana Polytechnic Institute (now Louisiana Tech University) and earned a masters degree from Louisiana State University and a Ph.D. from George Peabody College for Teachers.
He taught at various schools in south Louisiana and at the demonstration school at Louisiana Tech where he also taught education.
He later served as academic dean at Louisiana Tech before becoming dean of John McNeese Junior College (now McNeese State University) in Lake Charles, Louisiana.
He is the author of numerous scholarly publications in the field of education.




---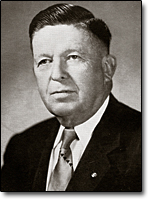 ULM's 3rd President - Lewis Cecil Slater: 1950-1958
Lewis C. Slater was born in Severy, Kansas, in 1893.
He received his bachelor's degree in chemistry from the University of Colorado in 1914 and the master's degree in chemistry and engineering from Louisiana State University in 1915.
Slater joined the Northeast Center of LSU staff in 1938 as head of the Department of Biology and Natural Sciences
Between teaching assignments, he was the chief chemist for Bogalusa Pulp and Paper Company and the Bastrop Pulp and Paper Company.
Slater was named president of the newly-designated Northeast Louisiana State College, a four-year institution, in 1950.
He retired from the institution in 1958.



---
ULM's 4th President - Dr. George T. Walker: 1958-1976
Dr. George T. Walker was born in Jonesboro, Louisiana, in 1913.
He earned a bachelors degree from Northwestern State University in 1935, a masters degree in accounting and business administration from LSU in 1936, and a Ph.D. in business administration from LSU in 1948.
From 1935 to 1940, Walker taught commerce at several universities in Louisiana, including the Northeast Center of LSU in Monroe. From 1945 to 1948, Walker served as assistant to the dean of the Junior Division, Louisiana State University.
In 1948, he was named dean of applied arts and sciences at Northwestern State College and was later named dean of administration.
He assumed the presidency of Northeast Louisiana State College in 1958 and began an era of tremendous growth in academics, enrollment, buildings and infrastructure.
In 1970, he oversaw the renaming of the institution to Northeast Louisiana University, its fifth name change since the institution's inception 1931.
Dr. Walker died June 19, 2011.



---
ULM's 5th President - Dr. Dwight D. Vines: 1976-1991
Dr. Dwight D. Vines was born in Jackson Parish in 1931.
He earned his bachelors degree from Northwestern State University, his M.B.A. from LSU and his Ph.D. in business administration from the University of Colorado.
He joined the faculty at Northeast Louisiana University in 1958 as an instructor of management, and advanced through the academic ranks to professor.
In addition, he served as dean of the College of Business Administration for nine years before being named president of NLU.


---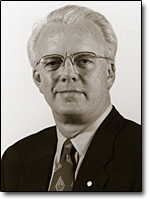 ULM's 6th President - Lawson L. Swearingen: 1991-2001
Lawson L. Swearingen, Jr., was born in San Antonio, Texas in 1944 and raised in Ruston, Louisiana.
He received his bachelors degree in government from NLU in 1966 and earned his Juris Doctorate from Tulane Law School in 1969.
Swearingen practiced law in Monroe for 22 years, which included 11 years of service as a state senator in the Louisiana legislature.
In 1991, he was tapped to serve as president of NLU.
During his tenure as President of University of Louisiana Monroe, the institution:
Added three doctoral degrees:

Doctor of Education (Ed D) in Curriculum and Instruction
Doctor of Philosophy (Ph D) in Marriage and Family Therapy
Doctor of Pharmacy (Pharm D) a professional degree
Added two masters degrees:

Master of Arts in Gerontology
Master of Science in Exercise Science
Changed the name from Northeast Louisiana University to University Louisiana Monroe.
Established University Campus Master Plan to serve as a blueprint for campus infrastructure development.
Obtained capital outlay funds consisting of public appropriations and private contributions of more than $45,000,000, which were utilized to build and/or renovate the following structures:
University Library and Conference Center, which became the signature building of the campus
Hemphill Hall
Biedenharn Hall renovation and construction of new recital hall
Sandal Hall renovation
Campus Master Plan implementation:
University House renovation
Scott Quad
Bayou Walk
Northeast Drive Boulevard entrance renovation
Multiple real estate acquisitions for campus expansion
Achieved 98.2% academic program eligibility for accreditation – highest among all public universities and colleges in Louisiana at that time.
Attained top ranking in 1999 in Louisiana for graduation rate among all open admission institutions for freshmen enrolling in 1993.
Developed and implemented an educational specialist degree program in curriculum and instruction.
Achieved first-time external grant and contract activity in excess of $11,000,000 (1999-2000).
The College of Education and Human Development was ranked in the top 4.3% among 400 universities in the United States in the use of information technology as part of teacher education programs.
The total assets of the ULM Foundation doubled from $16,900,000 in 1991 to $34,200,000 in 2001.
Cash assets for the ULM Foundation tripled from $8,000,000 in 1991 to $27,700,000 in 2001.
Major gift program for ULM: added six (6) $1,000,000 Endowed Chairs and thirty-four (34) $100,000 Endowed Professorships.
University of Louisiana Monroe Athletic Scholarship Foundation raised in excess of $1,000,000 in one (1) year for the first time.
Elevated the intercollegiate athletic football program from the Football Championship Series (FCS) to the Football Bowl Series (FBS). 
Swearingen currently lives in Fairhope, Alabama.



---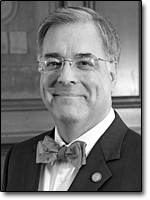 ULM's 7th President - Dr. James E. Cofer: 2002-2010
Dr. James E. Cofer was born in Vicksburg, Mississippi, in 1949.
He received his bachelor degree in business administration and his M.B.A. from Mississippi State University. He earned an Ed.D. in Higher Education Administration from the University of Arkansas at Little Rock in 1998.
Cofer served as the Vice President for Finance and Administration with the University of Missouri System and the University of Arkansas System. In 1995 as an Eisenhower Exchange Fellow, Cofer worked in conjunction with the Ministry of Education and Culture in Budapest, Hungary.
He has also served as the chief fiscal officer for the State of Mississippi and the University System of Georgia.
His tenure at ULM was marked by a renewed collegiality and campus renaissance with emphasis on student-centered learning, 56 academic accreditations, a remarkable physical transformation of ULM's campus, and "anytime, anywhere, anyplace instruction," resulting in additional online courses and degree programs.
Cofer is retired and lives with his wife Deborah in Colleyville, Texas.