ULM Residential life Assignment Process - Fall 2015
The following provides a brief summary of the assignment process.
All new and continuing students must complete ULM's online housing application.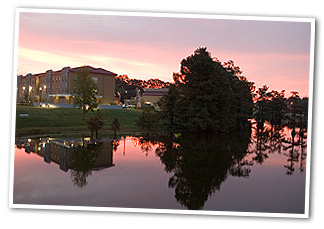 Each student will be assigned a priority date, the date when the student's on-line housing application is submitted and the required $300 housing fee is received in full.
Please Note: A second prepayment in the amount of $200.00 will be due on May 1st.  This will be applied as a credit to your Fall 2015 fee bill.  You will lose your assignment if this is not paid by May 1st.  This second prepayment will be required of all first time freshmen and all current students.
You can make this payment by mailing the prepayment to:
Residential Life
University Commons 2
700 University Ave.
Monroe, LA 71209
or in person at La Capitol Bank on our campus located in Commons 2.
Bayou Suites and Bayou Village Apartment Building 5 are scholar's Halls.
If two students request each other as roommates, their assignment date will be the later of the two student's priority date. Students whose priority date falls after February 16th will be assigned a residence hall via lottery.
First Time Freshmen
The Fall 2015 Housing application, for first time freshmen only, will be available online November 1, 2014.  The priority date for first time freshmen will be January 15, 2015.
Continuing Students
The Fall 2015 Housing application, for continuing students, will be available online January 19, 2014.  The priority date for for continuing students will be February 16, 2014.
Cancellation
The last day to cancel and receive a refund for your housing fees is May 1, 2015.  After this date no refunds will be given.
Requirements
The following are the Residential Life academic requirements:
Continuing students must possess at least a 2.0 cumulative GPA to live on campus.


Commons I and Commons II require at least a 2.3 cumulative GPA.


Apartment Buildings 6 and 7 require a 2.5 cumulative GPA


Bayou Village Suites and Apartment Building 5 are scholar halls requiring:
continuing students to possess at least a 3.3
First time freshmen scholars to possess at least a 3.5 high school GPA and ACT score of at least a 24.
For more information, Please visit the ULM Guide to Residential Life.