Thanks to everyone who attended
SPRING FEVER 2017!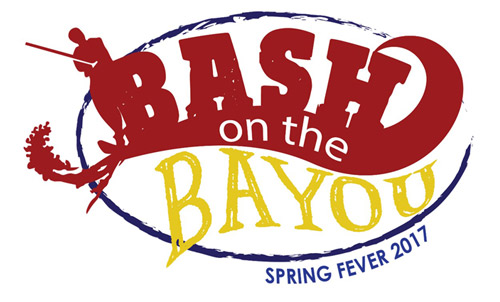 Saturday, April 1st
Alumni Water Ski Show
2pm in Heritage Park
Join us as we celebrate some of the world's top water ski'ing professionals and alumni of ULM in a show featuring the best of the best!
Monday, April 3rd
FREE Lunch Social!
sponsored by Chi Alpha
11am-1pm in Bayou Park
Foot Darts & Flip Books
11am-3pm in Bayou Park
Sponsored by CAB
ACA Fashion Show Ticket Sales
11am-1pm in the Quad
Wesley Foundation Big Monday
5pm in Bayou Park
Free BBQ, kayaking, games and more!
Sigma Probate
7:14 p.m. in the SUB Ballrooms 
Tuesday, April 4th
FREE Lunch Social
sponsored by SGA
11am-1pm in Bayou Park
Water Wars and Water Slides!
1pm-5pm in Bayou Park
Sponsored by CAB
Grati-Tuesday - Clothes Drive*
*to be rescheduled for a future date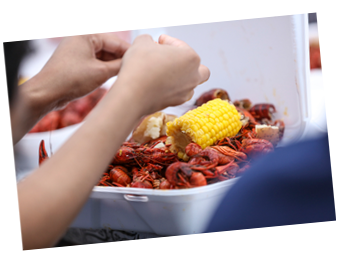 FREE Crawfish Boil and tailgate!
Sponsored by CAB
6pm behind the Baseball Stadium
*Must have valid Student ID*
Wednesday, April 5th
FREE Lunch Social
sponsored by CAB
11am-1pm in Bayou Park
Bash on the Bayou
Giant Billiards, Laser Tag, Water Walker Ball, and more!
11am-3pm in Bayou Park
Sponsored by CAB
Stroll Like An Alpha
5pm – 8pm in Brown Gym
Sponsored by Alpha Phi Alpha
Movie Night: Passengers
8pm SUB Ballrooms
Free snacks & drinks!
Thursday, April 6th
Car Bash Fundraiser
Sponsored by PIKE
10am-2pm in Bayou Park
Donate money to help fund the cancer treatment of Kaleb Ford and smash a car with a sledgehammer!
GSA Bake Sale
11am-2pm at the SUB Overhang
Up 'til Dawn Silent Auction at the Monroe Art Crawl
Upstairs at Cotton, Downtown Monroe from 6-9pm
Come out and bid on dozens of amazing items and all proceeds go to St. Jude Children's Research Hospital.
Bar Game Night
Sponsored by CAB
SUB Ballrooms, 9:30pm-1am
Live music, cash bar, and games all available right here on campus
Friday, April 7th
Hashtag Wars! #RejectedMajors
8am – 5pm on Twitter
Join CAB online as we participate in the Spring Fever edition of Hashtag Wars! Send your Pun along with the hashtag to @ulmcab for your chance to win!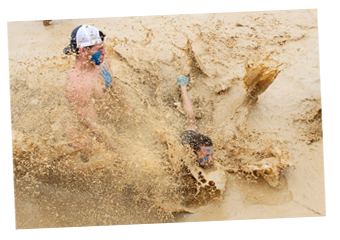 Oozeball! – Bad and Oozie
11:30 am behind Malone Stadium
NPHC Step Show – Greek War Z
Fant-Ewing Coliseum
Doors open at 5:30, show at 7pm
$10 presale, $15 at door
Tickets at ulm.edu/studentlife/stepshow.html
Saturday, April 8th
Spring Football Game
1pm at Malone Stadium
Come out and preview the ULM Warhawks Football team in their annual Spring Scrimmage!
- schedule subject to change as updates or events become available