About the Strategic Planning Process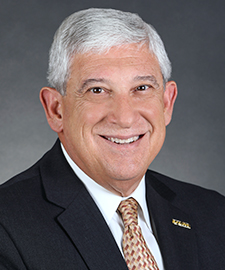 A message to the ULM community from ULM President Nick J. Bruno
Dear Colleagues,
We are beginning a strategic planning cycle with the objective of creating and following a roadmap that will guide ULM over the next five years.  The strategic plan will be adaptable to conditions we encounter and will help achieve the vision we establish. 
Because so many changes are affecting higher education, this plan may be the most important document our institution has ever produced.  It will be the measure by which all decisions over the next five years will be made.  Quite simply, we will decide our actions by judging if they help us achieve our strategic goals and attain our vision.

My responsibility as university president is to lead this process using the higher education expertise that I have developed for almost 40 years.  Each of you has a responsibility to the process as well—to lend your expertise in higher education to help create this plan.  Twelve people have made this commitment by serving on the Strategic Planning Committee.  

We are fortunate to have Ms. Lolly Martin, Vice President of Healthcare Reform for the Franciscan Missionaries of Our Lady Health System in Baton Rouge.  Ms. Martin comes to ULM with many years of experience with strategic planning and will assist the committee to create a draft plan by facilitating its meetings.  Her services have been provided by FMOL at no cost to ULM. 
Committee members will work on this draft through mid-April, and then seek your input on the draft plan through this website and a series of stakeholder meetings in late April and early May.  

The principle of shared governance is basic to higher education. 
As the American Association of University Professors has stated, "The framing and execution of long-range plans, one of the most important aspects of institutional responsibility, should be a central and continuing concern in the academic community."
I ask, therefore, that each of you attend and participate in at least one of these meetings or provide your input online during this process.  The final plan will move forward only with the variety of perspectives and insights contributed by all segments of the ULM community.

"Discovering ULM's Future" will be the title of the strategic planning process.  As members of the ULM community, I urge you to participate in this discovery.
Nick J. Bruno, Ph.D.
President