Cheerleaders
The ULM Cheerleaders consists of 4 to 6 co-ed couples and 16 to 20 on All-Girl. They cheer at all football games, home basketball games and pep rallies.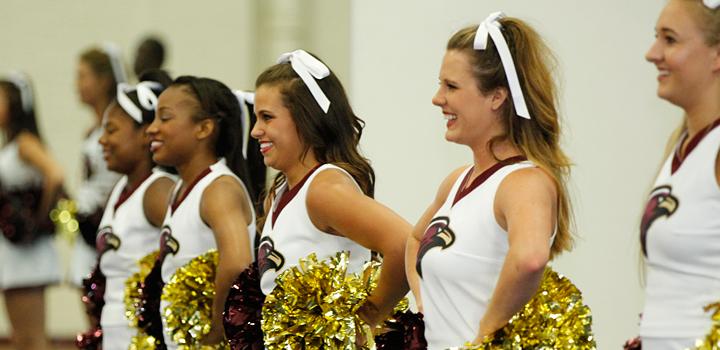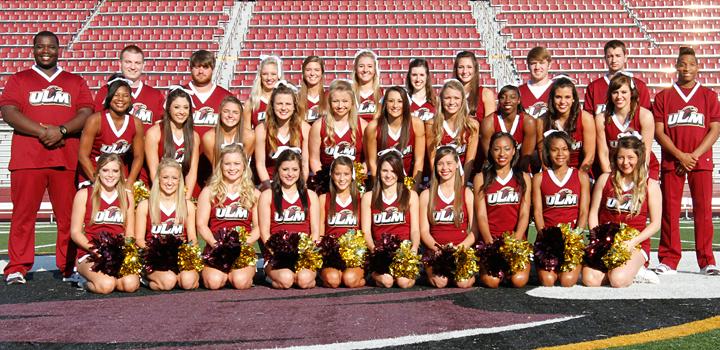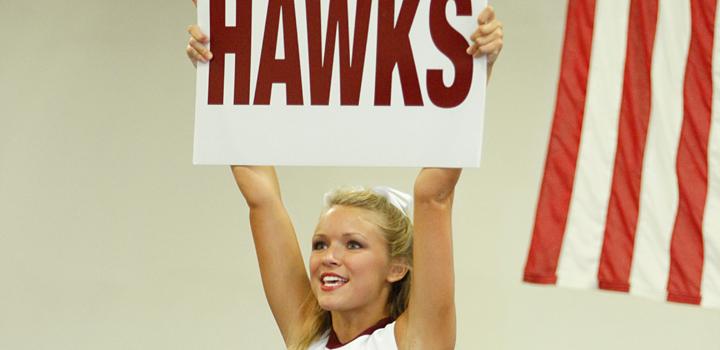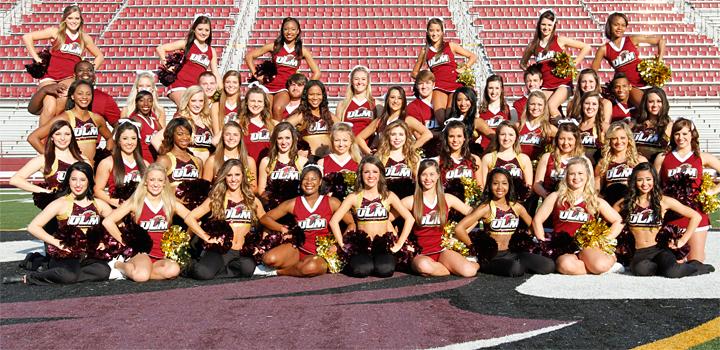 Requirements to be a ULM Cheerleader
All Squad Members must be:
currently enrolled or accepted at ULM

a full-time student enrolled in 12 credit hours for undergraduate or 9 credit hours graduate level work

maintain a cumulative GPA of 2.0 or above

willing to establish and maintain high academic and social standards

have health insurance
Women Tumbling: Standing back tuck, standing back hand spring to back tuck, running round off –BHS-tuck. (Higher level tumbling ability is preferred.)
Stunt: Full up to cupie – double down, stretch-double down, back tuck baskets (these are MINIMUM requirements – advanced stunt experience preferred.)
Men Tumbling: Standing back tuck preferred but not required Stunt: Co-Ed stunting experience preferred
All members receive a $500 - $1,000 scholarship per semester with out-of-state fee waivers offered. The co-ed and all girl squads combine to make the nationals team.
In 2013 the ULM Nationals squad placed ninth in the small co-ed division and hold four previous national championship titles.
2013 - 9th place
2012 - 10th place
2010 – 6th Place
2009 – 4th Place
2008 – National Champions
2007 – 3rd Place
2006 – 2nd Place
2005 – National Champions
2004 – National Champions