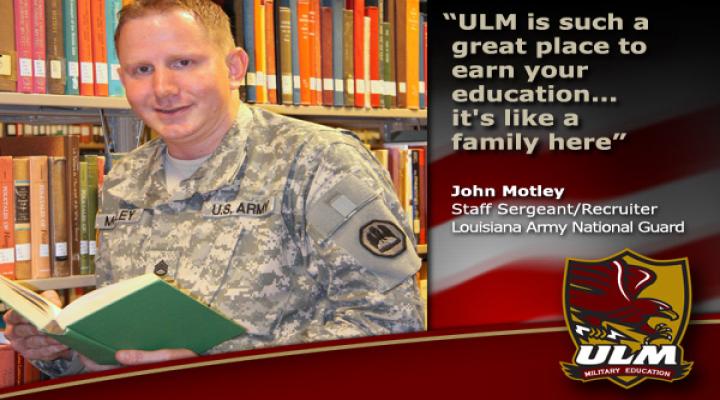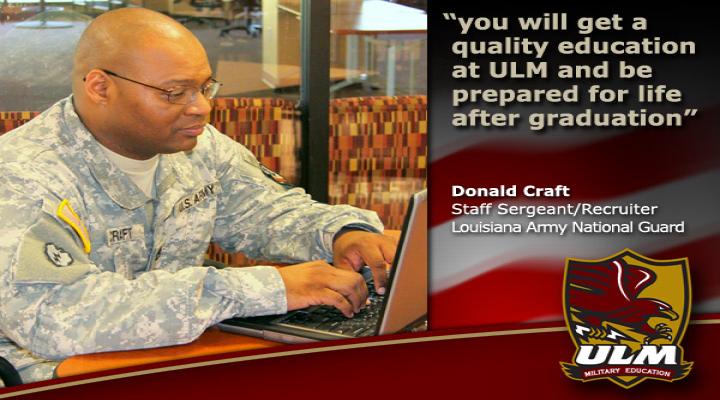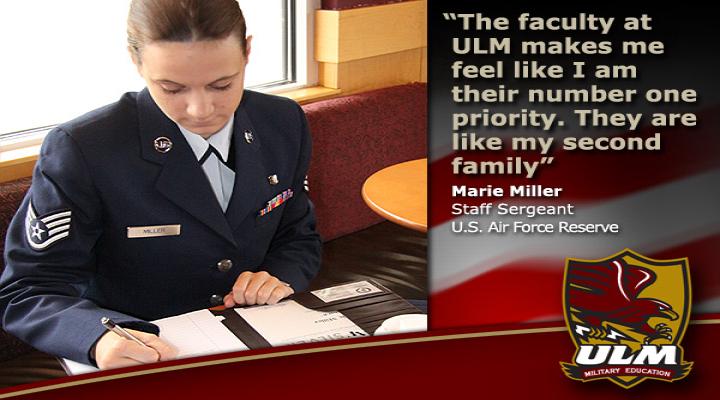 Thank You Military Men And Women For Choosing To Answer Our Nation's Call To Duty
Whether you joined for financial reasons, family tradition, or pride in ones' country, you have chosen to serve!
In appreciation for your service, the federal government offers educational benefits to veterans and certain family members. The objective of the ULM Veterans Affairs is to assist ULM veterans and dependents of veterans to receive educational benefits through the U.S. Department of Veterans Affairs (DVA). Our primary goal is to help make obtaining your benefits as simple as possible.
ULM works closely with the DVA to offer various entitlement programs to students who have served in the military on active duty, are members of the selected Reserves/National Guard, or are dependents of a veteran who died while in the military or who has a service-related disability.
ULM provides the following services for new and continuing students seeking VA benefits:
Certifying courses and the number of credit hours
Monitoring academic performance
Counseling referral
Interpreting federal regulations
Assisting with pay concerns
Please carefully review all of the information on this Web site and visit the links that provide answers to many questions that you may have concerning your possible eligibility to receive VA benefits.
We are committed to helping you receive your full military benefits and hope that your time at ULM consists of a great education, good times and a bright future.