Faculty profile: Dr. Cindy Strickler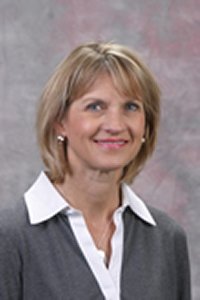 Dr. Cindy Strickler is an instructor of Management at ULM. She also has taught Insurance, General Business, and Business Communications courses. She received her Masters of Business Administration from ULM, and her Bachelor of Arts in Elementary Education from Millsaps College in Jackson, Mississippi.
Prior to teaching in higher education, she was employed by State Farm Insurance for 16 years in a management position involving recruiting, hiring, and training. She was also involved in analyzing compensation contracts, benefit programs, legal issues, and supervision. While at State Farm she received her CLU and her ChFC designations. Prior to her insurance career, Ms. Strickler worked in banking and taught elementary school.
Ms. Strickler has worked with numerous charitable and community organizations, including Girl Scouts, Boy Scouts, United Way, Red Cross, and Court Appointed Special Advocates. She has served as a board member for Ouachita Women's Tennis Association and ULM Athletic Foundation, and on the North Monroe Medical Center Board of Trustees. She and her husband, Chris, have one son and reside in Monroe where they stay active with tennis, golf, fishing, and gardening