Faculty profile: Dr. Stan Williamson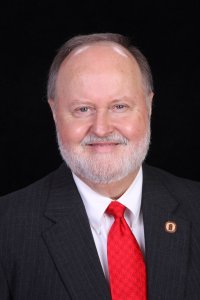 Dr. Stan Williamson is Professor of Management at ULM, where he is the Boulware CBA Endowed Professor of Management and a past holder of the ULM Scott Endowed Professor for Teaching Excellence. He is a native of Vivian and a 1968 graduate of North Caddo High School. He received his Doctor of Philosophy in management and organizational behavior from the University of North Texas, a Master of Science in Health Care Administration from Trinity University (Texas), and a Bachelor of Science in Business Administration from Louisiana Tech University, summa cum laude .
Since beginning at ULM in 1990, his teaching has focused on business strategy and organizational behavior and theory. He has authored over 40 published works, including two books on strategic planning in organizations. His research has focused primarily on business ethics. He also provides management consulting services to various organizations.
Prior to teaching in higher education, he served for over a decade as a senior executive in a large regional healthcare system and as a hospital CEO. He has also been a sales representative for Williamson Motors, Vivian, and was once a fishing guide for Yellowstone Park Company. He is a member of White's Ferry Road Church of Christ, West Monroe, LA, and resides on the edge of the forest near Calhoun, LA.