Student Profiles
Alejandro Delgado,
Marketing Director, Antioquia School of Engineering
Medellin, Colombia
MBA graduate, 2004
Alejandro is a highly experienced and educated entrepreneur and marketing strategist. The scope of his experience includes: supply chain management (when he was part of the team that implemented SAP APO in one of the biggest companies in Venezuela), project management, new business creation, higher education strategy and teaching, new ideas and strategy formulation, as well as design and implement highly innovative IT solutions. He also counts with extensive experience and knowledge of the North American and Latin American business and social cultures. "I enjoy companies where change is welcomed, and the culture is based on idea formulation, creation, and innovation."
Alejandro, originally from Colombia, came to the United States to do a high school exchange student year in San Antonio, Texas. He received a sport scholarship from ULM (then known as Northeast Louisiana University) to do his BBA, and graduated in 1998 with honors. He then worked for Empresas Polar in Venezuela, where, at the age of 23, he was part of a very important project to reduce the company's logistics costs, with savings of up to US $4 million per year. He returned to ULM in 2003 to complete his MBA, where he finished his studies in one year. After earning his MBA, he returned home and worked in several projects. He now is the marketing director of a prestigious private university in Colombia, Escuela de Ingeniería de Antioquia, or EIA.
Alejandro recalls his experience with the MBA at ULM as "one of the best investments in my life, with a great benefit-to-cost ratio, specially due to the vast network of people from all over the world that I keep contact and make businesses with."
---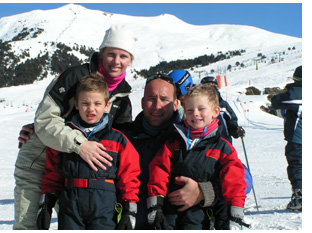 Carlos Fidalgo,
Sales Director, Sony Ericsson Spain
MBA graduate, 1996
Carlos is a customer-oriented business professional. Since his graduation from ULM's (then known as Northeast Louisiana University) MBA program in 1995, he has worked for several companies in different parts of the world. Though not an engineer, Carlos has spent his whole professional career working for one of the most technically advanced industries, the telecommunications sector. Due to the breadth of ULM's MBA program, Carlos has performed roles in many different areas for the companies he has worked for: finance, marketing, and sales. Thanks to the cultural diversity of the program, working in countries as diverse as Chile, Brazil, Turkey, Spain, Norway, etc. has been a real enjoyment. If there is one attribute that stands out for ULM's MBA program, it is the entrepreneurial spirit that is passed on to every graduate of the program. Carlos is no exception, and in recent years has managed to launch several successful companies engaged in international commerce.
---
Marcus Ihlenfeld
Executive Support & New Business Development GME (General Motors Europe)
Zurich, Switzerland
MBA graduate, 1998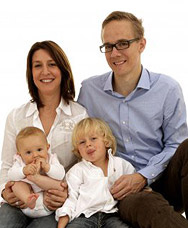 Of his experience at ULM, Marcus says, "I graduated from the ULM/NLU MBA program in May 1998, which included a summer semester in Hong Kong. The exchange program was extremely interesting from a cultural perspective, and I remember to this day how much motivation and energy the students in Hong Kong brought to the class even after a long day at work--this was very inspiring.
"To this day, I am benefiting from the very broad range of classes and subjects taught at ULM's MBA program.
"Working together in a group or with other students is key to success in the business world. Due to the large amount of project and teamwork activities across all classes, I felt truly prepared to deal with difficult situations.
"My special interest was in entrepreneurship. Since we had the opportunity to support real business people on real assignments and cases, the experience broadened my horizon tremendously."