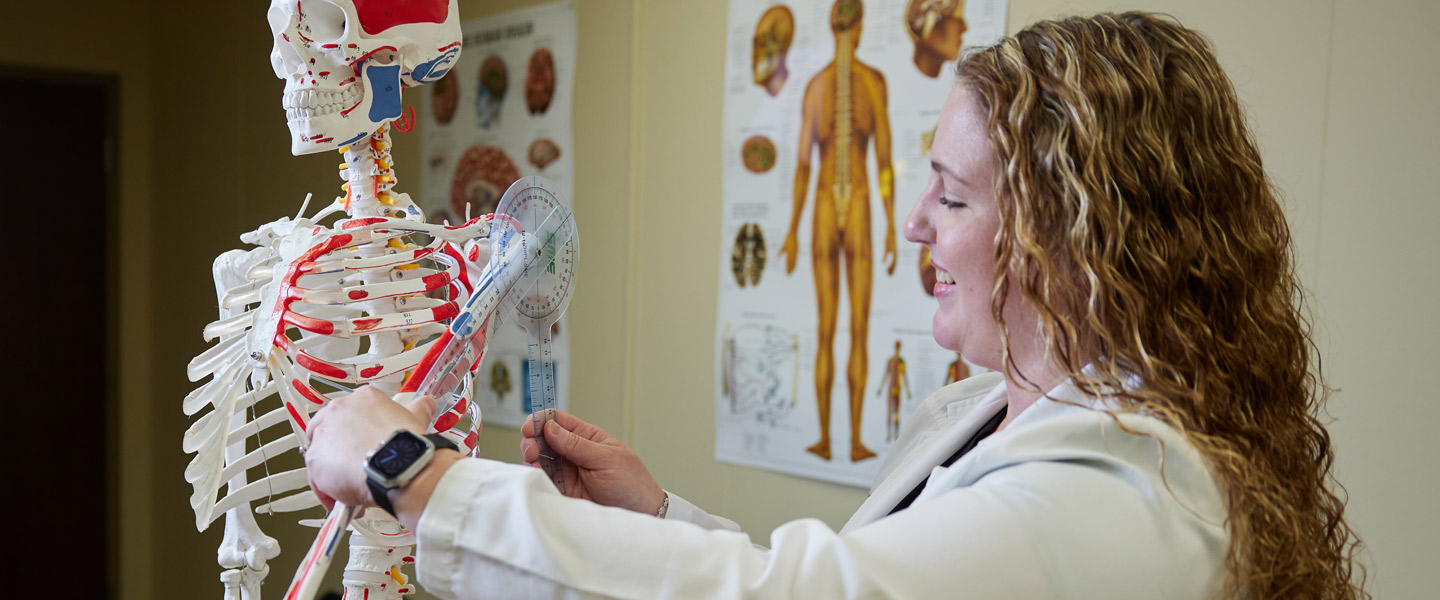 The University of Louisiana Monroe has received approval from the Southern Association of Colleges and Schools Commission on College to offer the Doctor of Physical Therapy program. The Doctor of Physical Therapy (DPT) program at ULM will focus on addressing health disparities and meeting the needs of rural communities. The University of Louisiana Monroe is seeking accreditation of a new physical therapist education program from the Commission on Accreditation in Physical Therapy Education (CAPTE).
Interested in Applying? 
The ULM DPT PTCAS 2022-2023 application cycle is now closed. The next admissions cycle will open in mid-July of 2023 and close on October 1st, 2023.
Mission: The ULM Doctor of Physical Therapy program strives to develop diverse, high functioning practitioners and leaders who will partner with community members to produce meaningful and sustainable change.
The American Physical Therapy Association states that "physical therapists (PTs) are movement experts who optimize quality of life through prescribed exercise, hands-on care, and patient education."
Physical therapists don't just work as clinicians. You will find physical therapists working as educators, healthcare administrators, researchers, information technologists, and many other positions. 
Our ability to integrate large amounts of information helps to position physical therapists as valuable members of any team. According to the Bureau of Labor Statistics, "employment of physical therapists is projected to grow 22 percent from 2018 to 2028, much faster than the average for all occupations." The Louisiana Workforce Commission estimates that between now and 2024 approximately 980 openings for physical therapists will occur in Louisiana.
Come join our program and be part of our vision to serve as a model of excellence for workforce development and research addressing movement-related health disparities.
To learn more about this field of study, see our Physical Therapy Program page.
---
Effective November 8, 2022, The University of Louisiana Monroe Doctor of Physical Therapy Program has been granted Candidate for Accreditation status by the Commission on Accreditation in Physical Therapy Education (CAPTE), 3030 Potomac Ave., Suite 100, Alexandria, Virginia 22305-3085; phone: 703-706-3245; email: accreditation@apta.org).  
If needing to contact the program/institution directly, please call 318-342-1265 or email ulmdpt@ulm.edu. Candidate for Accreditation is an accreditation status of affiliation with the Commission on Accreditation in Physical Therapy Education that indicates the program may matriculate students in technical/professional courses. Achievement of Candidate for Accreditation status does not assure that the program will be granted Initial Accreditation.