College of Arts, Education, & Sciences
eTeach
Advanced Placement Institute
The Advanced Placement Summer Institute, endorsed by the College Board Advanced Placement Program, is offered for teachers who currently teach or are preparing to teach advanced placement courses in their high schools.  
AP Institute 2017 is cancelled, please check back for 2018 registration information in the future

2017 AP Summer Institute
Session 1

 July 17-20, 2017  (8:00 am - 4:30 pm each day)

AP Biology- Richard Hillman, session leader
AP English Language & Composition- Rebecca Cox, session leader
AP English Literature & Composition- James Garner, session leader
AP Human Geography- Susan Hollier, session leader
AP US History- Richard Chambers, session leader 



Early Registration - $600

Postmarked by May 12, 2017
Additional Lab Fee if registering for Biology - $50
Late Registration - $50
If mailed after May 12, 2017

APPLY: ONLINE REGISTRATION

 

 
 
 
Optional Fees

On-Campus Housing (Sunday - Wednesday nights) - $275


Graduate Credit - $250
Admission to Graduate Studies at ULM is required if you wish to receive graduate credit.

See the graduate school website for admission requirements and application procedures.

Graduate school application and all required paperwork
must be completed prior to the first day of the institute.
(Please note that required paperwork includes submission
of transcripts from all post-secondary institutions
attended before the university will admit you to enroll for credit. 
This does not affect your registration for the AP Institute.)
Cancellation Policy
100% refund of amount paid if registration is cancelled before June 16, 2017
No refunds after June 16,2017. However registration can be transferred to new attendee.
For questions, please contact: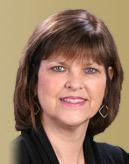 Rhonda Mann
AP Institute Coordinator and Director of Teacher Initiatives, ULM
(318) 342-1250
(318) 342-1248 (fax)
mann@ulm.edu