Scholarships
ULM offers eligible students several opportunities to help pay for their education.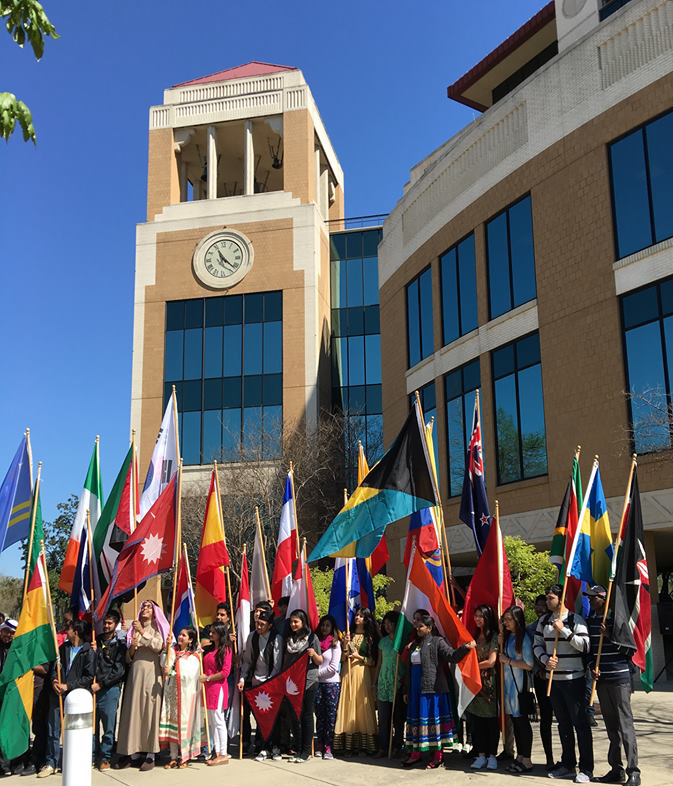 Academic Scholarships
To be considered for a ULM Academic Scholarship,
applicants must:
• apply for admission by January 31, 2019.
• be a first-time freshman in the fall, no more than one year following graduation from high school.
• qualify with a final, cumulative, unweighted high school GPA. Deadline to submit high school transcript for Award Year 2019-2020 is February 28, 2019.
• earn minimum ACT/SAT qualifying score by the January 2019 test date. Scores must be submitted directly to ULM from ACT (ULM Code 1598) or SAT (ULM Code 6482) by February 28, 2019.
• Exception: international students graduating from a US high school will need to meet the criteria found on the ULM Freshmen Scholarships page.
Please visit the ULM Freshmen Scholarships page for more information about our Freshmen scholarships.
Out-of-State Fee Waiver
First-time freshmen and undergraduate transfer students are eligible for the out-of-state fee waiver. By applying for admissions, you are automatically considered for this waiver. Please visit the ULM Out-of-State Students page for specific criteria and further information.
Honors Program
The Honors Program is open to all undergraduate domestic and international students. Honors Program students work closely with Honors Faculty allowing students to explore topics in more depth. The program is open to all majors and offers various options while working within the degree.
Please visit the Honors Program page for more information about the Honors Program application and deadlines.
Honors scholarships are available after the first semester in the Honors Program. To learn more about this scholarship opportunity please visit Honors Program Scholarship page.  
Talent Scholarships 
The School of Visual and Performing Arts (VAPA) offers talent grants in the areas of music, dance, theater and art. These performance-based awards are competitive and limited in number. Students wishing to audition should contact the appropriate department or the VAPA office at (318) 342-3811.
Graduate Assistantships
A limited number of graduate assistantships are available each academic year. These positions are awarded by individual departments and are the only university funding available to graduate students. Please visit the Graduate School page for more information about this graduate student employment opportunity.
For complete information about all of the scholarship opportunities available to International Students, contact the Office of International Student Services by email at international@ulm.edu.