A message from ULM President Nick J. Bruno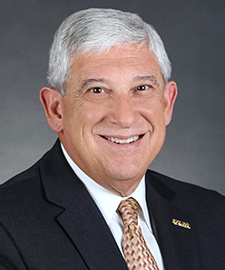 ULM students, faculty, staff, and friends,


One of my priorities as president of the University of Louisiana at Monroe is to ensure that our great institution takes every opportunity to improve our already vibrant campus.
Located along the banks of Bayou DeSiard, the extraordinary beauty of our campus creates a pleasant atmosphere in which students and employees work and learn. This environment is a legacy we must maintain so our facilities may continue to be used in a most efficient and beneficial manner for all.
The new master plan creates a "blueprint" for the future enhancement and growth of our physical campus. As we embark on this plan, we need to ask ourselves: how can we improve the beauty and functionality of one of the finest college campuses? Our goal is to maintain the ULM campus as an inviting, modern, and secure location, providing us support in pursuit of our mission.
This document assesses every facility owned by ULM and provides for efficient utilization and modernization of those facilities, always remembering our priorities of providing an excellent education and our identity as a proactive, courageous institution. During the master planning process, we involved many stakeholders at ULM to conceive a plan that is effective for the entire community.
This document outlines several possible campus enhancements including additional space to accommodate growing programs, additional green space on campus, improved vehicular travel, safer pedestrian travel, and improved signage, navigation, and security. Some buildings are proposed for demolition – others will face extensive renovations.
One of the largest projects will be the renovations to Sandel Hall – a dream 10 years in the making. The design concept envisions Sandel Hall as a "one-stop shop" for students, including the University Bookstore, the Recruitment and Admissions department, the University Registrar, Financial Aid, the scholarship office, campus radio stations, an innovation center, and other integral departments. Although primarily an office building, the Sandel renovation provides several multimedia classrooms, a multimedia conference room, and a state of the art biology laboratory.
The Sandel Hall renovations will begin this fall and will take about 18 months to complete once construction begins.
Overall, our intentions are to restructure the various departments into individual, centralized locations and to increase the aesthetic presence of the university by opening up our campus.
We are striving for a smaller, more technically efficient physical manifestation of our institution, while always maintaining the identity and the beauty of our campus.
This master plan is a living document. It will be changed and modified annually depending on the future needs of the university.
I encourage you to carefully review this plan. Your involvement will help to improve the efficacy of the document and maintain its viability as a plan for the future.
Thank you for your contributions and efforts to improve ULM.
Sincerely,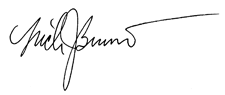 Nick J. Bruno, Ph.D.
President