College of Health Sciences
Marriage & Family Therapy
The MFT Clinic
Marriage and family therapists are mental health professionals who apply family system theories and intervention techniques in clinical practice.
They address a wide range of issues within the context of the family system. The ULM Marriage and Family Therapy Clinic is staffed by interns of the Marriage and Family Therapy programs, under direct supervision byclinical faculty. The supervising faculty members hold professional mental health licenses in Louisiana, as well as clinical credentials as approved supervisors in the American Association for Marriage and Family Therapy. The center was established in 1983 to provide graduate students of the Marriage and Family Therapy programs the opportunity to provide therapeutic services to the greater Monroe community at minimal cost. These students gain experience and supervised training as they prepare for careers as marriage and family therapists.
Therapeutic Services for Individuals, Couples, and Families
The idea that only those with a mental illness can benefit from therapy is a myth. Changes, stress, and problems are inevitable in each person's life. Marriage and family therapists work to strengthen relationships and prevent problems from getting out of control. Not all family members must participate for successful outcomes.  A wide variety of problems influence and are influenced by a person's ability to relate to others in his or her world. Individuals, couples, or families who want to improve their relationships, whether those relationships be with friends, lovers, spouses, parents, children, siblings, or work associates, may benefit from the expertise available in our center.
Consulting/Workshop Services:
Other services, designed specifically for agencies or businesses, such as individualized consulting or workshops are available upon request.
Confidentiality:
All information concerning clients will remain confidential within the guidelines of Louisiana law and the ethical standards of the American Association for Marriage and Family Therapy. The sessions are recorded but recordings are used exclusively in individual and group supervision for purposes of intern training. After supervision has ended, all recordings will be permanently erased unless specific waivers and consents are signed by all parties.
For Additional Information call (318) 342-5678.
About the Clinic
---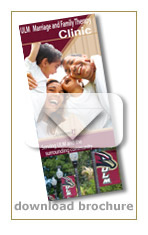 Therapists/Supervisors: Therapists are senior graduate interns in marriage and family therapy supervised by AAMFT approved supervisors.
Referral: The Marriage and Family Therapy Clinic works in cooperation with area social service agencies, courts, physicians, attorneys, ministers, and schools. We welcome referrals from these sources when we can be of assistance to their clientele. Prompt referrals to these professionals are provided to clients who require services not offered at the clinic.
Eligibility and Fees: Services of the Marriage and Family Therapy Clinic are open to any individual, couple, or family seeking help with relationship concerns. A nominal fee is charged for each session.
Scheduling Appointments
---
Hours and Appointments: Services at the clinic are available by appointment only. Daytime and evening appointments can be scheduled by calling (318) 342-5678. Typical operation is 12 pm to 8 pm Monday through Thursday, closed on Friday (hours subject to change).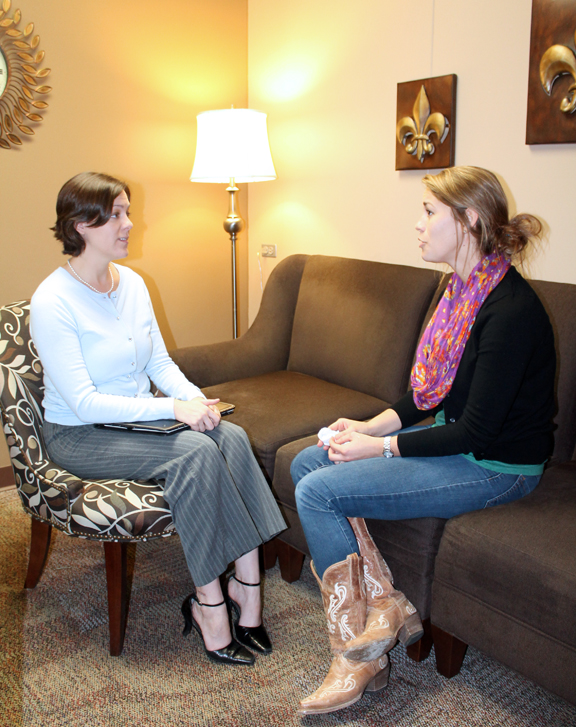 Location:
ULM Campus
Strauss Hall
Room 112