Published March 3, 2023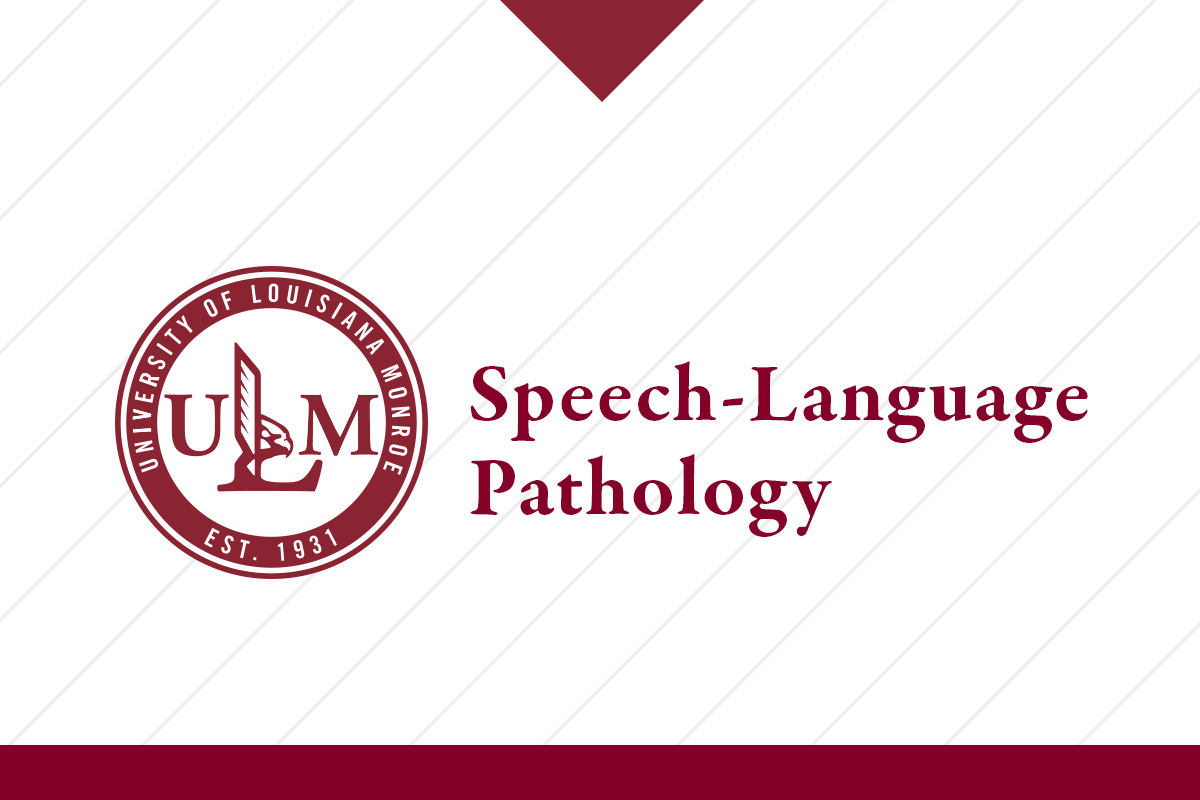 MONROE, LA –The Speech-Language Pathology Program and the Kitty DeGree Speech and Hearing Center at the University of Louisiana Monroe invite the public to attend the 35th Annual Spring Conference on March 9-10 at Bayou Pointe Event Center.  Dr. Amanda Stead, Associate Professor, Speech-Language Pathologist, and Coordinator of Simulation Education at Pacific University in the School of Communication Sciences and Disorders, will be speaking on Evidence-Based Tools for Working in Dementia Care and in End-of-Life Care. 
Dr. Amanda Stead's earned her Ph.D. from Louisiana State University in 2011 with a focus on the relationship between language, assessment, and Alzheimer's Disease. Her passion for working with dementia patients comes from personal family experience and from her experience in long-term care settings. It is her personal goal to educate students and the community about the important role speech-language pathologists play in the care of patients with dementia and in end-of-life care. 
In addition to teaching a course in progressive illness and dementia, Dr. Stead teaches graduate courses in communication and aging, counseling, and aphasia. She received a teaching award from the Oregon Speech-Language and Hearing Association (2013), the President's Award for Excellence in Graduate Teaching at Pacific University (2019), and the Certificate of Recognition for Special Contributions in Higher Education from the American Speech-Language and Hearing Association (2022). Her current research examines the pedagogy that best prepares future clinicians for work with geriatric patients and the development of high-quality healthcare simulations. She is also credentialed as a Certified Healthcare Simulation Educator (CHSE). 
Professionals and community members are invited to attend one or both days (Thursday, March 9, 8:00 a.m. - 4:00 p.m.; Friday, March 10, 8:00 a.m. - 12:30 p.m.).  Attendees can register through Eventbrite at 35th Annual ULM Speech-Language Pathology Spring Conference or onsite beginning at 7:30 a.m. each day. 
Speech-Language Pathology Program Director, Dr. Judy Fellows said, "Speech-Language Pathologists and caregivers for individuals with dementia or for those who require long-term care will benefit from Dr. Stead's practical and evidence-based approaches. It is a privilege to host Dr. Stead and share her expertise with our colleagues and the community." 
For additional information, call (318) 342-1392 or email fellows@ulm.edu.