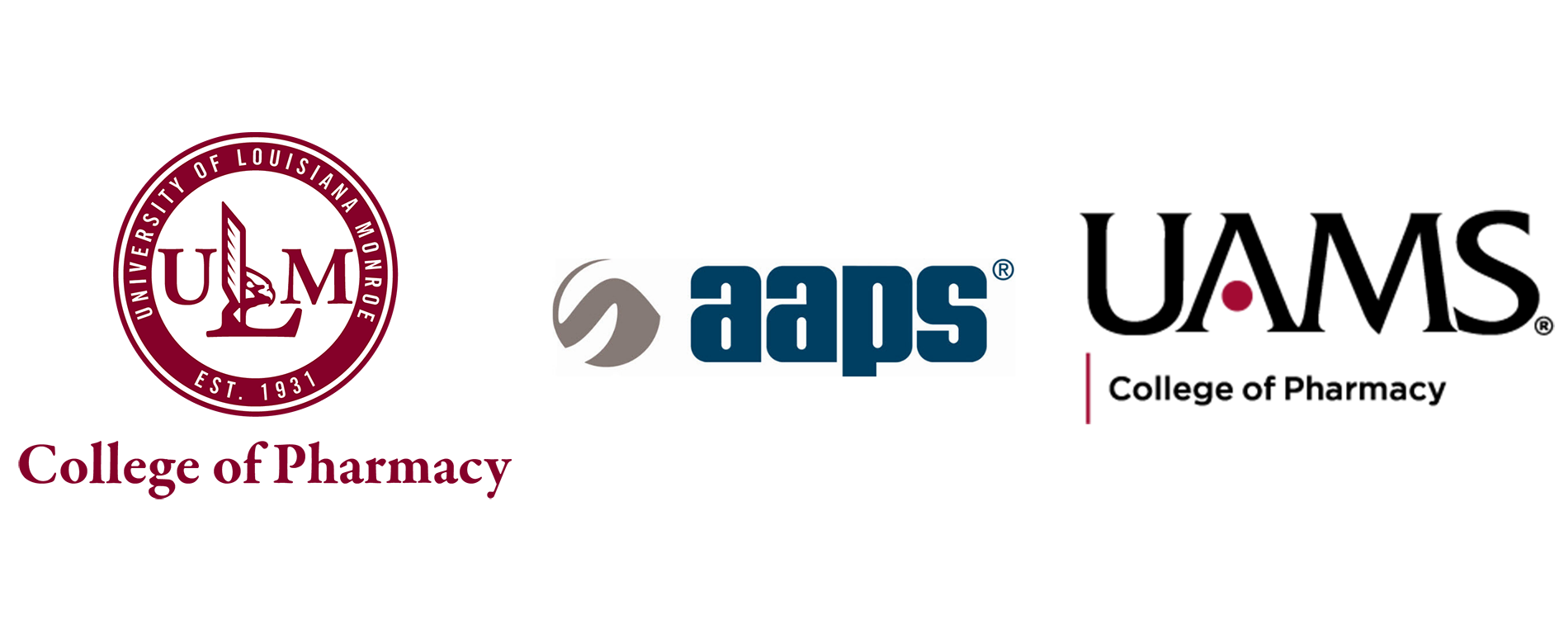 ---
2022 Drug Discovery and Development Colloquium
We are happy to announce the 2022 Drug Discovery and Development Colloquium (DDDC) is scheduled for July 22, 2022. This year's event will be held virtually and is being hosted by the American Association Pharmaceutical Scientists (AAPS) student chapters of the University of Arkansas for Medical Sciences and the University of Louisiana at Monroe.
All professionals and trainees interested in drug discovery and development are welcomed to participate. All the facets from basic research to the clinical and regulatory aspects are included.
We are pleased to announce that the keynote speakers for DDDC 2022 will be:
Annette Bak, Ph.D., MBA- The current President of AAPS and Head of Advance Drug Delivery team at AstraZeneca. She has been instrumental in delivering new modality formulations in clinical studies with work experiences and partnerships across Sweden, UK and the US. Dr. Bak is also a great inspiration to women in science and an internationally known advocate of career development for women.
Prokopios Magiatis, Ph.D., M.Sc.- Associate Professor of Pharmacognosy and Natural Products Chemistry in the Department of Pharmacy of the National and Kapodistrian University of Athens Greece. He is a co- founder of the World Olive Center for Health, recipient of the inventor award in 2016, Greece and scientific coordinator of the Interreg MED project "ARISTOIL" which was recognized as the best INTERREG project in Europe in 2019.
The Colloquium will also include 4 Featured Speakers, trainee presentations, a poster session, and the Youngs Scholars presentations by student and postdoc.
This year's DDDC will include a special recognition to Dr. Peter A. Crooks, in the occasion of his retirement from his position as Chair of the UAMS Department of Pharmaceutical Sciences. All his colleagues, and former students and mentees are specially encouraged to participate and join us in celebrating Dr. Crooks' career.
---
Poster Submissions
OPTIMIZATION OF CULTURE CONDITIONS FOR SCALE-UP PRODUCTION OF THE PCSl<9 AXIS-TARGETING SPI RO-H ETEROCYCLIC-y-L ACTAM PSEUROTIN A, Ashkan Hassankhani Rad
Design, Synthesis, Computational Studies, and Evaluation of Novel Salvinorin-Based Opioid Receptor Agonists and Antagonists, Benjamin Sawyer
Rejuvenating antibiotic activity by targeting drug efflux pumps to combat antimicrobial resistance in Indian clinical Acinetobacter baumannii isolates: An in-vitro and in-silico approach, Pownraj Brindangnanam
Clinical Monitoring of Acute Respiratory Distress Syndrome Using Molecular Techniques and High-Throughput Sequencing, Claire Wingfield
Development of Potent Bakuchiol-derived Liver X Receptor Modulators, Dillon Cao
in vivo-radioprotective affects of a standardized tocotrienol rich extract of annatto  seeds (Bixa orellana L.), E. Nathalie Pineda 
An in silica study of the antiplasmodial and anti-inflammatory potentials of compounds derived Anogeissus leiocarpus, Afolayan Funmilayo
Development of L-γ-Methyleneglutamine-Based Compounds for Cancer, Md Imdadul H. Khan
Chromatographic Quantitation of Echinacea Constituents that Mediate  Free Radical Quenching Utilizing Chemometric Analysis, Oliver McGeHee
ldentification of novel pyrazole and pyrazolone derivatives with anti-cancer, antioxidant and anti-tyrosinase properties: Synthesis, In-vitro biological and computational evaluation, Samuel Boateng
Development of a novel tocotrienol analogue, tocoflexol, as a radiomitigator, Stephen Shrum