Direct from High School
Welcome to ULM! We are excited for you to be a part of the ULM family!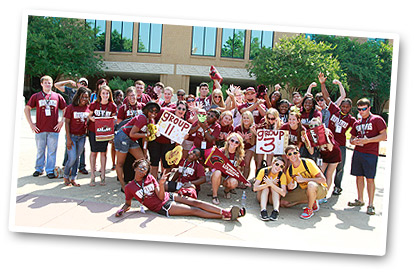 When you arrive at PREP, you will be assigned to a group with other new students, and you will meet your PREP Staff leader. Your PREP staffer will acquaint you with the ins-and-outs of being a new student at ULM.
All incoming freshmen who live in Louisiana or a contiguous state (Arkansas, Mississippi, and Texas) are required to attend one of the sessions. This includes freshmen who are enrolled in summer classes.
If you live outside of the area described above, it is to your benefit to attend PREP to become acquainted with ULM. However, if you are not able to attend, please click here and follow the instructions in order to be advised and enroll in your classes. (Please note that the PREP program is funded through a matriculation fee and will be added to all freshmen tuition and fee bills regardless if you attend PREP).