Meet ULM's First Lady Linda Bruno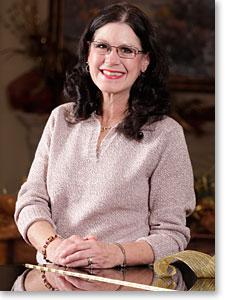 Linda Capra Bruno has often taken "the road less traveled."
For example, she could have easily chosen as a young women to attend a certain Ivy League university near her hometown in upstate New York, just as her four older siblings did.
She departed instead for warmer pastures and landed in Austin, Texas. The choice completely changed the course of her life, introducing her not only to the cultural diversity of the southern region, but also to the man who would eventually put her at the center of attention as the University of Louisiana at Monroe's newest first lady.
First Lady Linda Bruno graduated the University of Texas-Austin with a bachelor's degree in marketing and immediately went to work for her alma mater, where she was employed in the division of business affairs for several years.
After meeting Nick Bruno at a business conference in Savannah, Ga., the two eventually married in 1992 and Linda joined her new husband in Hammond, where daughters, Victoria and Christina, were born.
The Brunos came to Monroe the first time when Nick Bruno served at ULM as vice president for business affairs and associate vice president for business affairs from 2002-05. Dr. Bruno was named ULM president in November 2010.
Linda Bruno said what has always stood out to her about ULM is how strongly the university is connected to, and supported by, the community in which it was founded.
"It's so strong, you can't overlook it," she said. "You don't find that in a lot of places. It's a wonderful environment."