ACE THE WARHAWK
ACE THE WARHAWK can always be found cheering on the ULM Warhawks! He attends all football games, home basketball games and pep rallies; and makes appearances at soccer games, volleyball games, baseball/softball games, and community events. Ace is very involved in fanfare throughout the football season. He can be seen riding around in the Acemobile in the parade groups and on the football field or taking pictures and visiting with the kids. Ace attends UCA College camp every summer to in order to learn new mascot skills.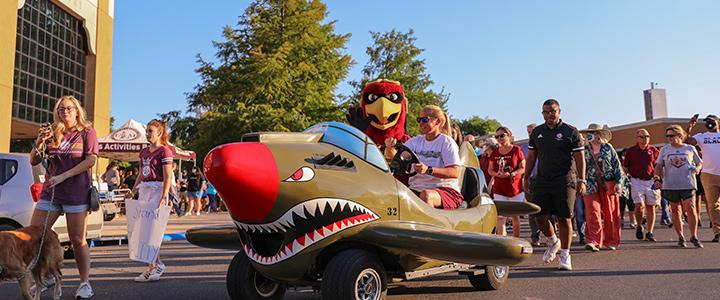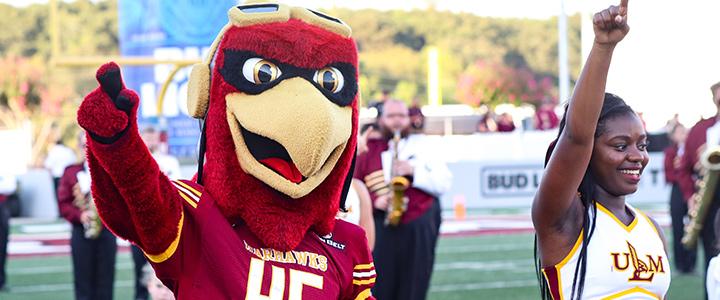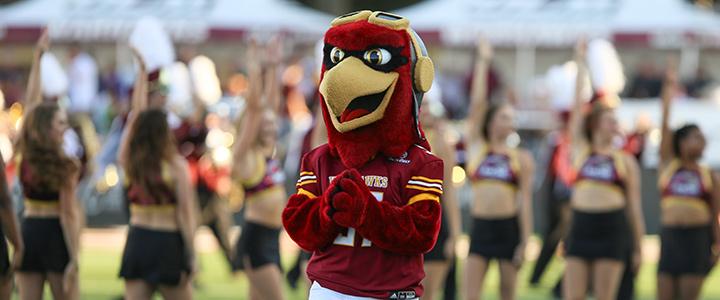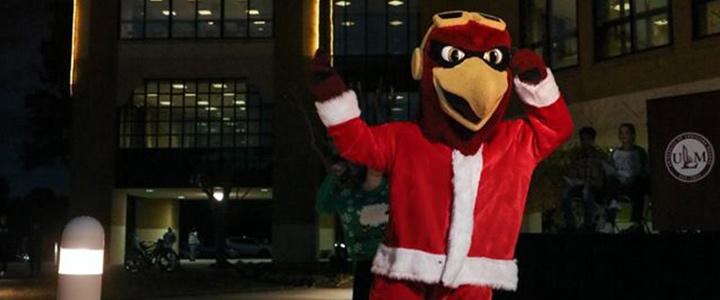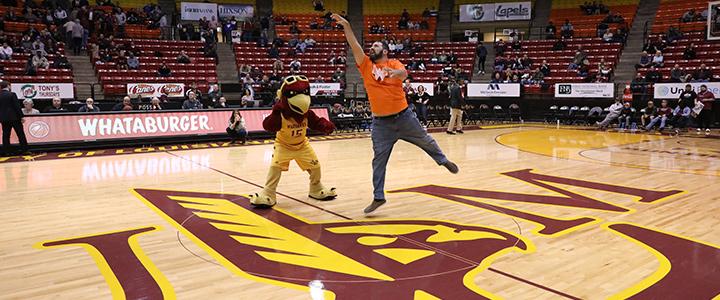 Why should you choose to be Ace the Warhawk?
Out-of-State tuition waived
Awarded between $900-$1,500 a year in scholarships
Free Adidas gear
Priority Class Registration
Brand new state of the art Spirit Groups facility
Tryout Skills:
Demonstrate ability to interact with Warhawk fans and children
Must have Warhawk Pride 24/7!!
Additional Tryout Information
o    Proof of cumulative 2.5 GPA
o    Must be a full time student
o    Copy of Health Insurance and Driver's License
o    Copy of your ULM letter of acceptance if incoming Freshman
o    Head shot photo (no larger than a 5"x7") - non-returnable
o    Completed Tryout Application
o    Download Ace the Warhawk Tryout Packet here

For more information, contact:
Sonni Bennett
Assistant Director of Student Life and Spirit Groups
Hawkline Coach
Student Center 248
sbennett@ulm.edu
(318) 342-5285