ULM CHEERLEADING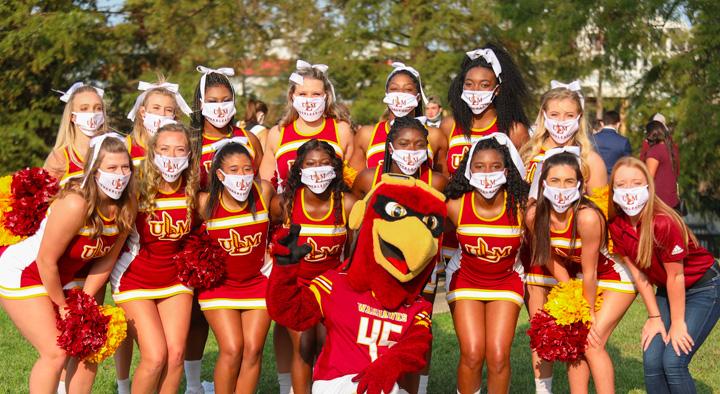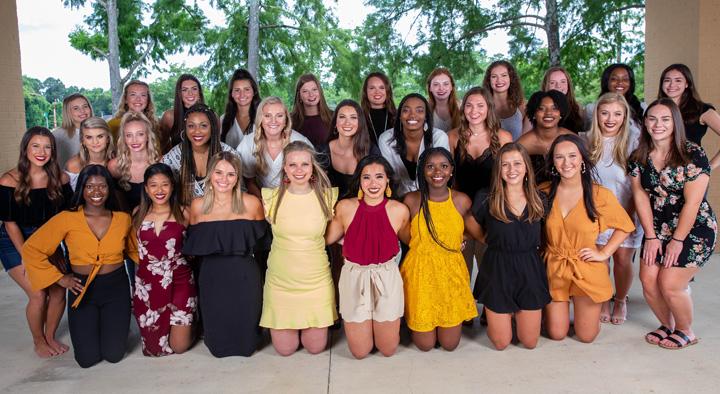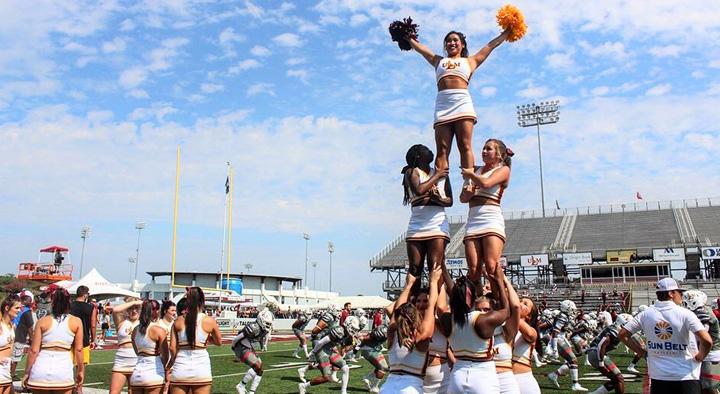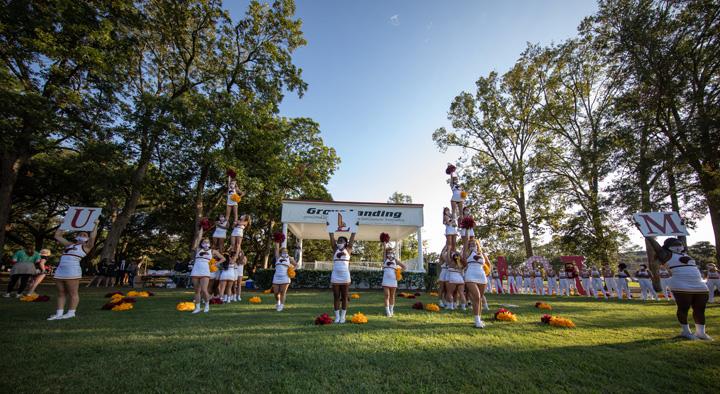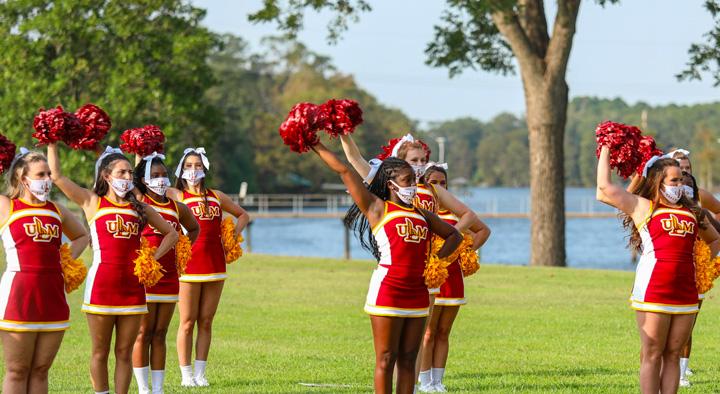 The ULM Cheerleading team consists of 25 – 28 All-Girl members. The team cheers at all football games, home basketball games and pep rallies; and makes appearances at soccer games, volleyball games, baseball/softball games, and community events. ULM Cheerleaders attends UCA College Cheerleading camp every summer and competes at UCA College Nationals. In 2015, the team placed 4th in the Division 1A All Girl Championship, out-ranking several top cheerleading teams.
---
---
Benefits of the Cheer Program
Compete at UCA College Nationals in Walt Disney World Resorts
Between $900-$1,500 a year in scholarships
Out-of-State tuition waived
Over $800 in Adidas gear
Priority Class Registration
Brand new state of the art Spirit Groups facility
Paid Travel Expenses
Personal Trainer
Athletic Trainer and Doctor 
Cheer for Sunbelt Conference School
---

Tryout Information
ULM Cheer Tryout Requirements
 All Girl Tumbling Requirements:
Standing back handspring (Required)
Back handspring tuck or standing tuck
Round off backhand spring series (Required) 
Round off back handspring tuck
Round off backhand spring layout or higher
Athletes with standing and running tucks will be considered first for UCA Nationals
All Girl Stunts Requirements:
Extension, Liberty, Stretch (Required) 
Pop down dismount
Stretch full down or double down dismount
Spinning variations (full ups, full arounds, 1 ½ ups, etc)
Walk-in single base skills
Additional Tryout Requirements:
Copy of front and back of Health Insurance Card
Copy of Driver's License/State Issued ID
Copy of ULM Acceptance Letter
Copy of transcript providing evidence that your cumulative GPA is a 2.5 or higher
One letter of recommendation from a former cheer coach/trainer
Current head shot photo (no selfies, no larger than a 5"x7" and photo will not be returned)
$30 application fee (cash, check or money order made out to ULM Cheer)
Complete tryout packet 
Bring packets to tryouts or mail them to the following address:

Sonni Bennett

ULM Student Center #248

700 University Avenue

Monroe, LA 71209
**Click HERE to access the 2021-2022 tryout packet**
---
ULM Cheer Team named 2020 World Cup Champions

At the D1A All-Girl Game Day competition, ULM Cheerleading placed eighth in the nation with zero deductions on their routine. The following day, the team competed in the University World Cup Championship, where they placed first in Game Day as the top-scoring team in the USA and second in national ranking.
Want to watch us at UCA Nationals click here 
Follow @ulmcheer on Social Media for updates!
---
For more information, contact:
Sonni Bennett
Assistant Director Student Life and Spirit Groups
Hawkline Coach
Student Center 248
sbennett@ulm.edu
(318) 342-5285