ACE THE WARHAWK
ACE THE WARHAWK can always be found cheering on the ULM Warhawks! He attends all football games, home basketball games and pep rallies; and makes appearances at soccer games, volleyball games, baseball/softball games, and community events. Ace is very involved in fanfare throughout the football season. He can be seen riding around in the Acemobile in the parade groups and on the football field or taking pictures and visiting with the kids. Ace attends UCA College camp every summer to in order to learn new mascot skills.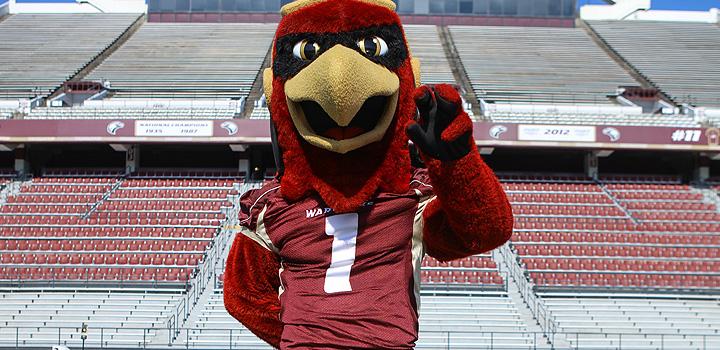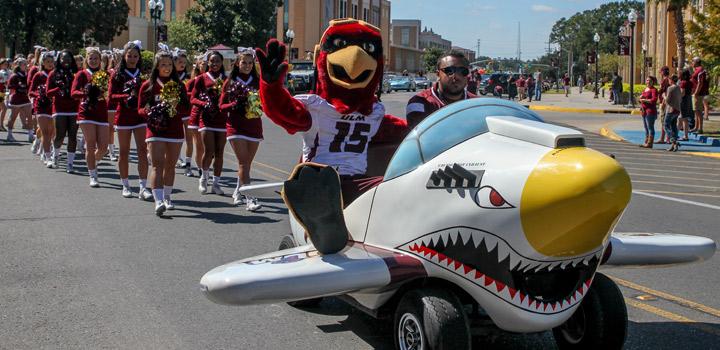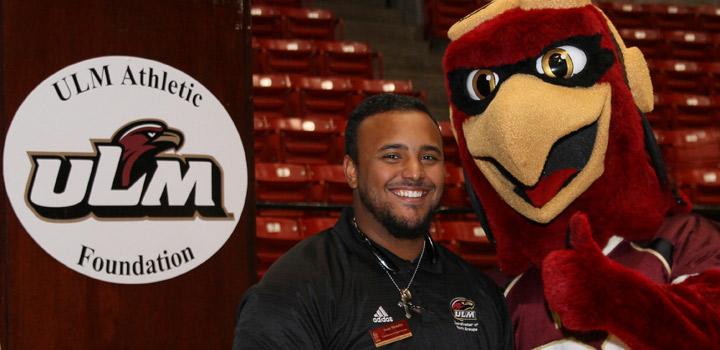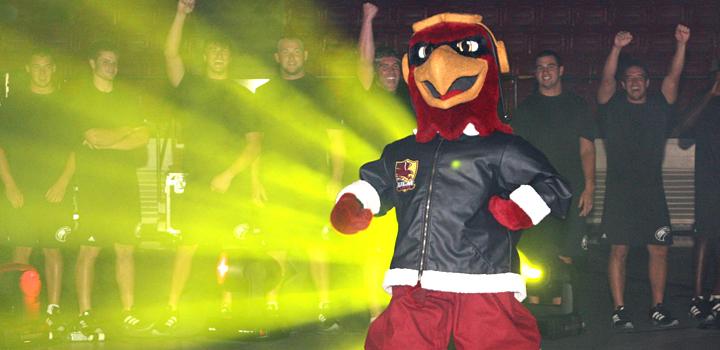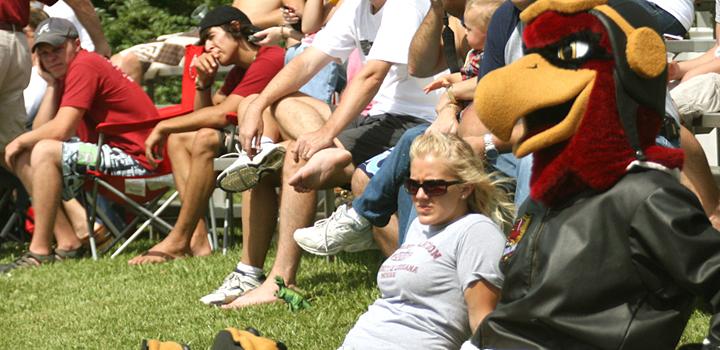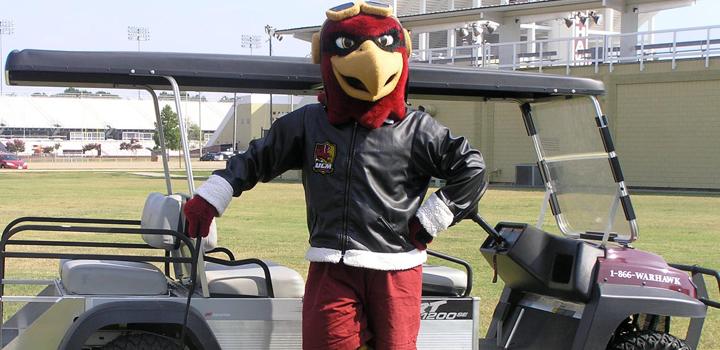 Why to choose to be Ace the Warhawk?
Out-of-State tuition waived
Awarded between $900-$1,500 a year in scholarships
Over $800 in Adidas gear
Priority Class Registration
Brand new state of the art Spirit Groups facility
Ace the Warhawk Tryout Requirements
Tryout Skills:
Demonstrate ability to interact with Warhawk fans and children
Must have Warhawk Pride 24/7!!
Ace the Warhawk Tryouts
Friday, May 4, 2018
9:00AM: Report to the Student Center Rm: 148
Interact with ULM Students around Campus in the Ace suit
One-on-one interview
First cut will be made
**Finalist will report to the second tryout at 5:00PM
5:00PM: Report to the Event Center
Learn cheers and dances with the ULM cheerleading tryout participants
Interact with cheer tryout participant in the Ace suit
Final cut
Additional Tryout Information
Proof of overall 2.5 GPA
Must be a full time student for fall 2018 and spring 2019 terms
Proof of insurance
Copy of your ULM letter of acceptance
Head shot photo (no larger than a 5"x7") - non-returnable
Tryout packet must be submitted before tryouts
Spirit Groups Appearance

Please note, costumes cannot be loaned or rented.
Appearance request forms must be received a minimum of two weeks in advance
Students will not miss class to attend an event
University events take precedent over community requests
Email confirmation will be given within a week of form submittal
For more information, contact:
Sonni Bennett
Coordinator of Spirit Groups
Hawkline Coach
Student Center 248
sbennett@ulm.edu
(318) 342-5285
Patience Talley
Assistant Coordinator of Student Life and Spirit Groups
Head Cheerleading Coach
Student Center 249
ptalley@ulm.edu
(318) 342-5292