ULM CHEERLEADING
The ULM Cheerleading team consists of 25 – 28 All-Girl members and 4-6 Co-ed members. The team cheers at all football games, home basketball games and pep rallies; and makes appearances at soccer games, volleyball games, baseball/softball games, and community events. ULM Cheerleaders attends UCA College Cheerleading camp every summer and competes at UCA College Nationals. In 2015, the team placed 4th in the Division 1A All Girl Championship, out-ranking several top cheerleading teams.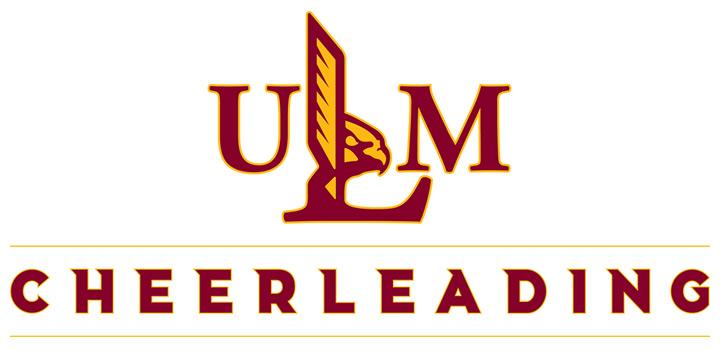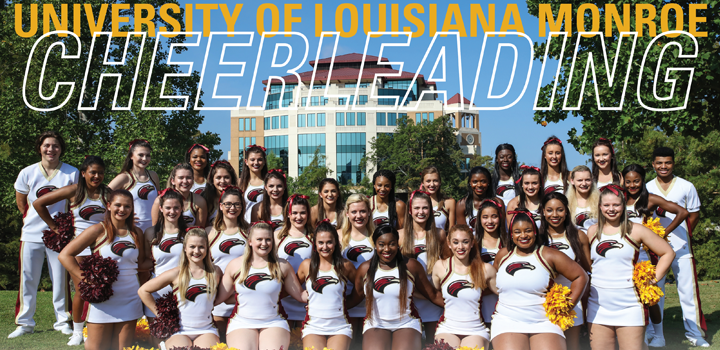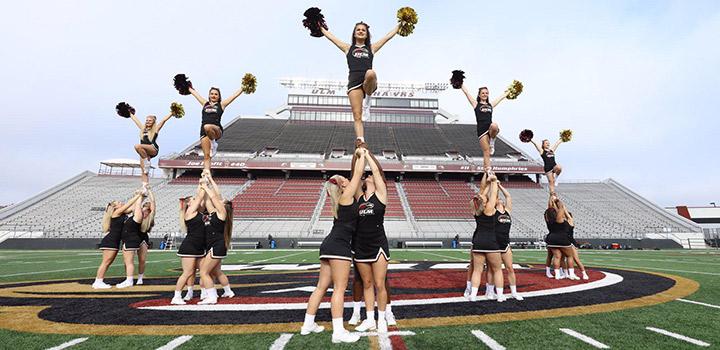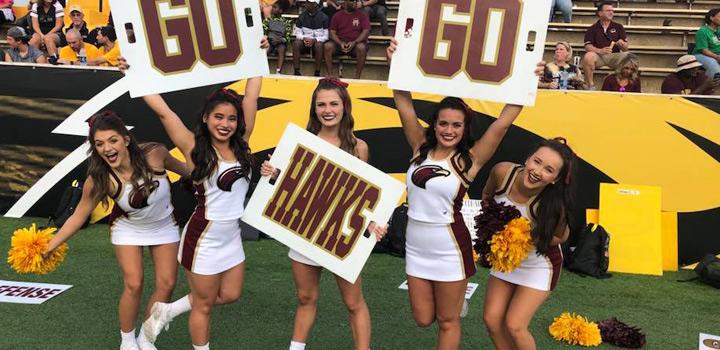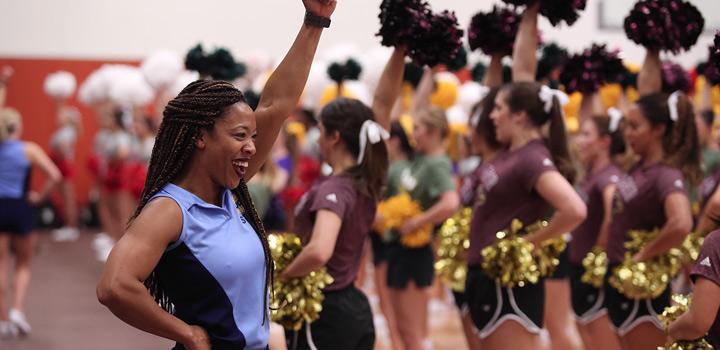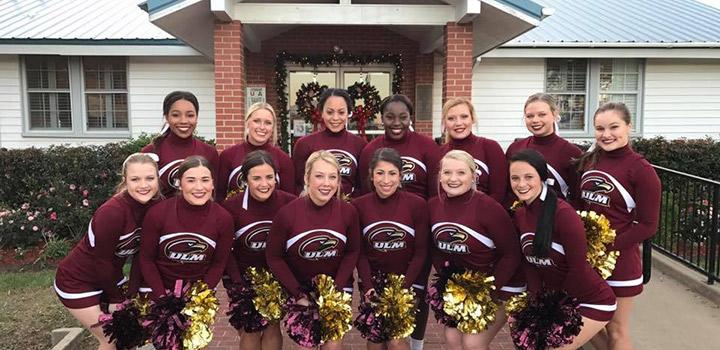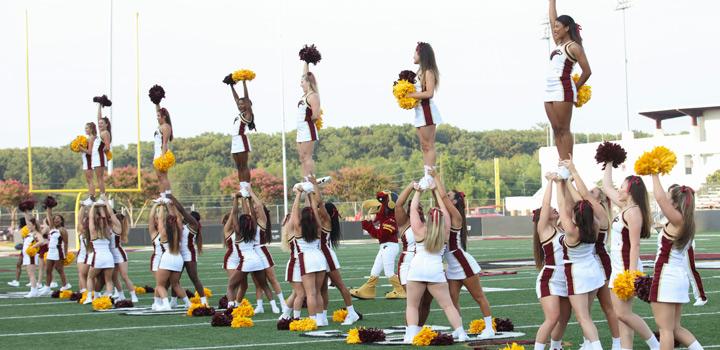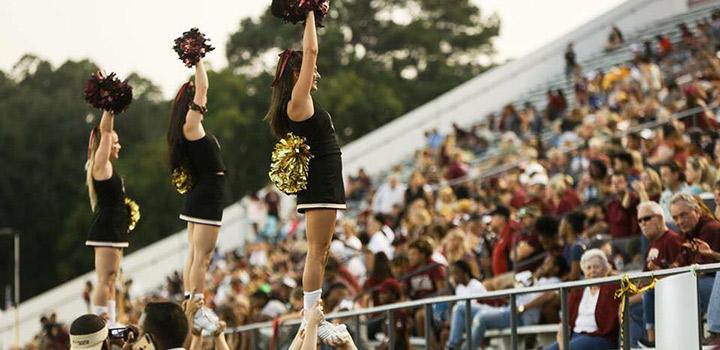 Why Choose ULM Cheer?
Here's why, tuition at ULM is very affordable and being a part of the ULM Spirit Groups, your out-of-state tuition is waived. You have the opportunity to be rewarded $900 – $1500 a year in scholarships. As a student-athlete you will also have priority registration for classes each semester, which will almost guarantee access into required prerequisite classes you will need for your major. Also, as a member of the ULM Cheerleading team you will receive over $800 in Adidas gear, which is ULM's sponsored athletic brand. ULM has built a new state-of-the-art Event Center, which holds Spirit Hall, a practice facility that is exclusive to spirit group members for all practicing and training needs. Our Spirit Squads also has a personal trainer that works to keep our members in shape year round.
Upcoming Events  
The ULM Cheerleaders attended UCA College Cheerleading Camp at the University of Texas at Austin where they competed in the Gameday and Fight Song Competiton and brought home 1st place in their Timeout Routine and 2nd place in Fight Song!
ULM Cheer Tryout Requirements
 All Girl Tumbling Requirements:
Standing back handspring (Required)
Back handspring tuck or standing tuck
Round off backhand spring series (Required) 
Round off back handspring tuck
Round off backhand spring layout or higher
All Girl Stunts Requirements:
Extension, Liberty, Stretch (Required) 
Pop down dismount
Stretch full down or double down dismount
Spinning variations (full ups, full arounds, 1 ½ ups, etc)
Walk-in single base skills
Co-ed Stunts Requirements:
Toss bump hands extension (Required)
Additional Tryout Information
Proof of overall 2.5 GPA
Proof of insurance
Copy of your ULM letter of acceptance
2 copies of a head shot photo (no larger than a 5"x7") - non-returnable
Tryout packet must be submitted before tryouts
Early tryouts and video tryouts are accepted upon approval
**All ULM Cheer Practices, Clinics and Tryouts will be held in the Bayou Pointe facility**
         
Follow @ulmcheer on Social Media for updates! 
For more information, contact:
Sonni Bennett
Coordinator of Spirit Groups
Hawkline Coach
Student Center 248
sbennett@ulm.edu
(318) 342-5285
Patience Talley
Assistant Coordinator of Student Life and Spirit Groups
Cheerleading Coach
Student Center 249
ptalley@ulm.edu
(318) 342-5292