ULM HAWKLINE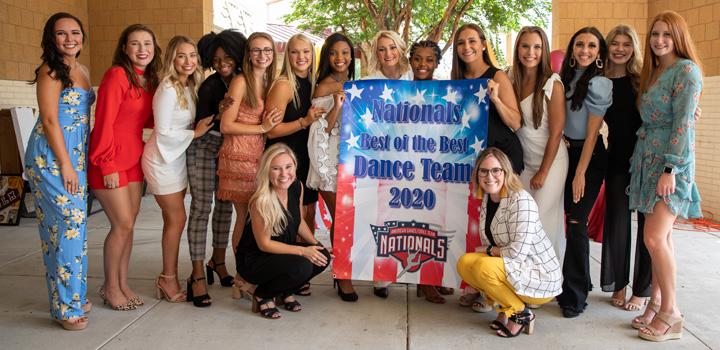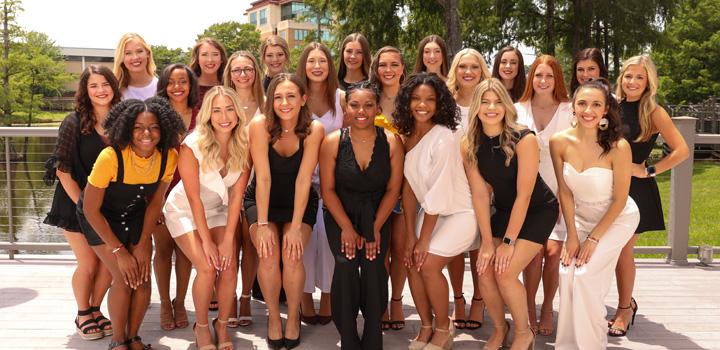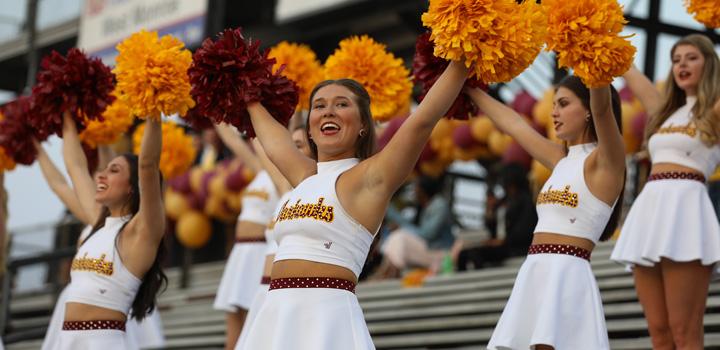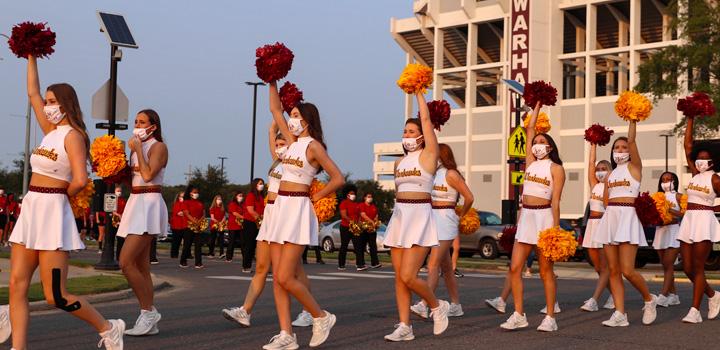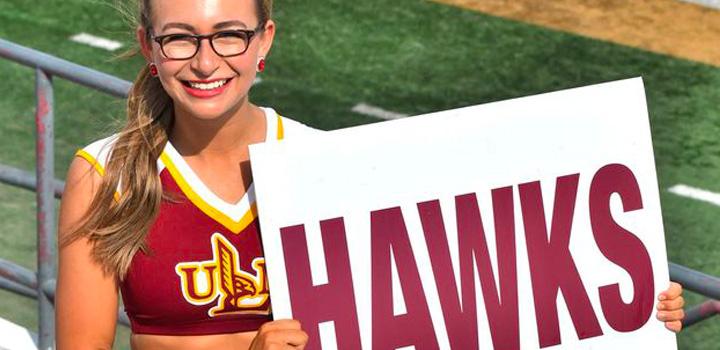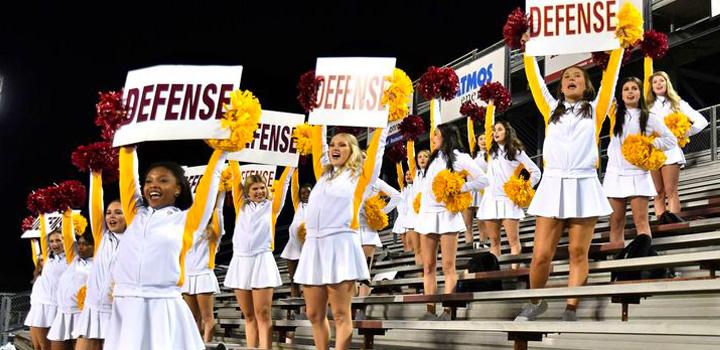 ---
 The ULM Hawkline consists of up to 14-22 dancers. We perform jazz, hip-hop, and pom dances throughout the year for different functions on-campus such as: football games, men's and women's basketball games, baseball games, the Miss ULM Pageant, Christmas at ULM, and pep-rallies. The squad may also perform and participate in off-campus events as well. Hawkline attends a summer camp with ProAction Dance in Las Vegas, NV, and may attend UDA or NDA summer camp as well, depending on funds. Each year Hawkline participates in the American Collegiate Championship in Denton, TX in March, and may also participate in UDA or NDA Nationals depending on funds.
Hawkline practices up to 3/4 times a week to learn and perfect choreography. Practices are held during the academic school year on Mondays, Wednesdays, Fridays, and Saturday mornings of Game Days. Team workouts are at 6:00am on Tuesday and Thursday mornings during the academic school year. We also attend a technique class on Friday evenings during the Fall Semester.
---
---
Why be on the ULM Hawkline?
 Compete at American Dance/Drill Team Nationals in Denton, TX
 Cheer and Dance at Sunbelt Conference Tournament
 Between $900-$1,500 a year in scholarships
 Over $800 in Adidas gear
 Out-of-State tuition waived
 Priority Class Registration
 Brand new state of the art Spirit Groups facility
 Personal Trainer
 Paid Travel Expenses
 Athletic Trainer and Doctor
---

ULM Hawkline Tryout Requirements 
Required Technical Skills:
High Kicks (two 8 counts)
Double and Triple Pirouette (right and left)
Fouettes or second turns (at least 3 completed)
 Additional Tryout Information
Incoming freshman ARE eligible to tryout
Proof of a 2.3 Cumulative GPA
Copy of ULM Acceptance Letter
Copy of Health Insurance and Driver's License
Recent photo – non-returnable, no selfies
Recommendation letter from high school coach and/or dance teacher.
A $30 Fee must be submitted with your completed tryout application - Cash, check or money order accepted. Make payment to ULM Hawkline.          
Click here to access the 2021-2022 Tryout Packet
Mail or drop off completed tryout applications to the following address:   
University of Louisiana Monroe
ATTN: Sonni Bennett
700 University Avenue, Student Center 248
Monroe, LA 71209
---
Your ULM Hawkline is back-to-back National Champions. They are the reigning 2020 American Dance/Drill Team D1A Over All and Hip Hop National Champions.
---
          
Follow @ulmhawkline on Social Media for updates!
---
For more information, contact:
Sonni Bennett
Assistant Director of Student Life and Spirit Group
Hawkline Coach
Student Center 248
sbennett@ulm.edu
(318) 342-5285