ULM HAWKLINE
The University of Louisiana Monroe Hawkline is a highly visible and enthusiastic promotional group on campus. The primary responsibility of the ULM Hawkline is to support the University and its athletic programs.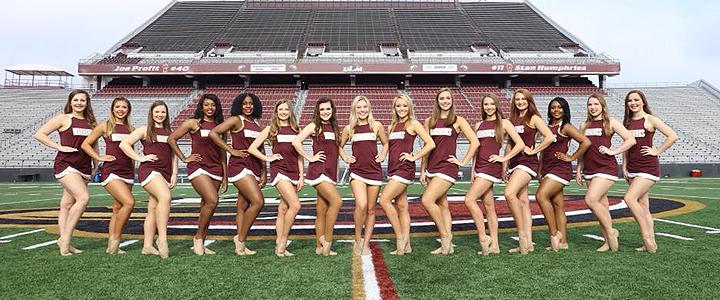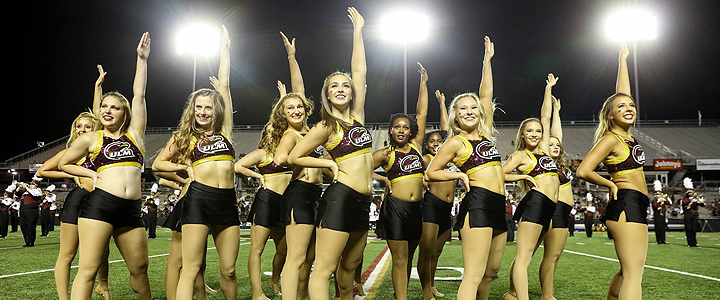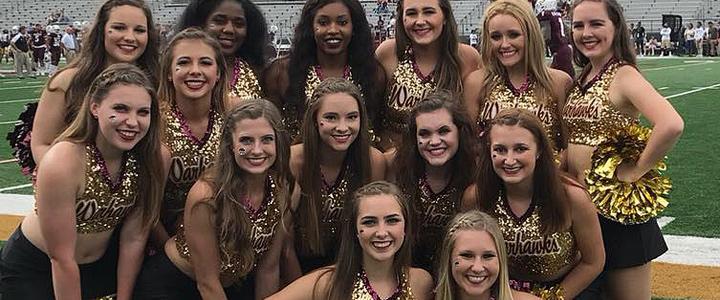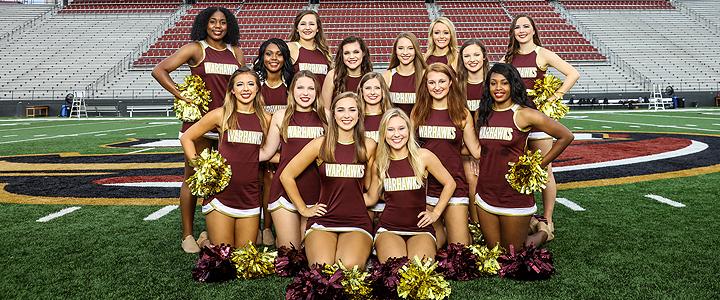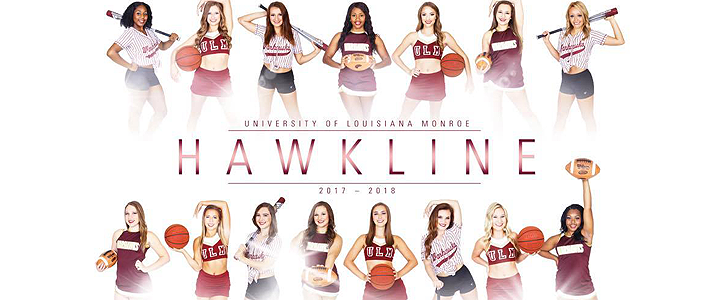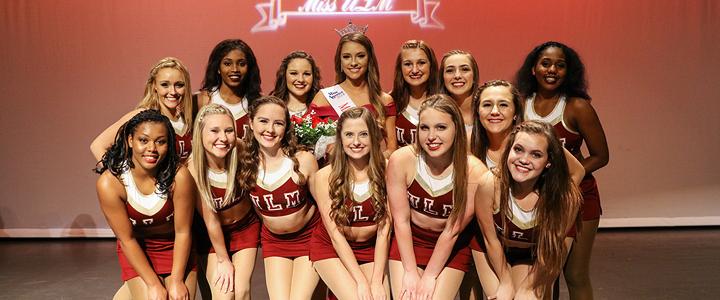 Your ULM Hawkline is 2018 American Dance/Drill Team D1A 1

st

Runners Up in the Hip Hop Division, as well as D1A First Runners-Up in the Over All Division. They competed against 9 other D1A schools.
Why be on the ULM Hawkline?
Out-of-State tuition waived
Between $900-$1,500 a year in scholarships
Over $800 in Adidas gear
Priority Class Registration
Brand new state of the art Spirit Groups facility
The ULM Hawkline consists of up to 14-20 dancers. This number may fluctuate from year to year given the needs of the team.
The ULM Hawkline performs jazz, hip-hop, pom and other styles of dance throughout the year for different functions. Hawkline performs on-campus at many events including but not limited to football games, basketball games, baseball games, the Miss ULM Pageant, Christmas at ULM, and pep-rallies, as well as special appearances throughout the community. Hawkline may also participate in UDA College Nationals in Orlando, FL in January of 2019 or American Collegiate Championship in Denton, TX in March of 2019 depending on the availability of funds.
Hawkline practices up to 3/4 times a week to learn and perfect choreography. Practices are held during the academic school year on Mondays, Wednesdays, Fridays, and Saturday mornings of Game Days. The Hawkline works out as a team at 6:00am on Tuesday and Thursday mornings during the academic school year as well.
ULM Hawkline Tryout Requirement 
Required Technical Skills:
Splits (right and left)
High Kicks (two 8 counts)
Double and Triple Pirouette (right and left)
Fouettes or second turns (at least 3 completed)
Leap (right and left)
Headspring or Kip Up
For more information, contact:
Sonni Bennett
Coordinator of Spirit Groups
Hawkline Coach
Student Center 248
sbennett@ulm.edu
(318) 342-5285
Patience Talley
Assistant Coordinator of Student Life and Spirit Groups
Head Cheerleading Coach
Student Center 249
ptalley@ulm.edu
(318) 342-5292