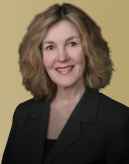 "NCATE, a highly reputable accreditation agency, plays a vital role in ensuring the highest of quality in the teacher preparation programs for our students. This website is designed to support CEHD and NCATE during the upcoming accreditation visit"

- Dr. Sandra Lemoine

Welcome to the University of Louisiana at Monroe teaching and learning community. The College of Education and Human Development welcomes the visiting teams from the National Council for the Accreditation of Teacher Education (NCATE) and the Louisiana Department of Education (LDE) to our campus. We are proud of the fact that we have earned continuous accreditation by NCATE since 1969 and our education programs have been approved by the LDE since 1950. We are proud to have both NCATE and LDE as strong partners in our quest for excellence in teacher education.
The mission of the college, in harmony with the objectives of the University of Louisiana at Monroe, is dedicated to preparing learning facilitators, utilizing the ULM Interactive Learning Model, to positively impact an increasingly diverse world community. Our theme, "Serving a Diverse World," provides a rich context for our work and forms the basis of our conceptual framework that emphasizes the college's commitment to prepare learning facilitators to move from the university classroom to the broader context of PK-12 classrooms and beyond. The NCATE process has, in the past, provided us with highly valuable input that we have used for course, program and overall unit improvement. This continuous cycle of self-examination and external evaluation has led to improved student learning and an enhanced teaching and learning environment.
The College of Education and Human Development extends its appreciation to all members of the review teams for their time, expertise, and willingness to participate in this important review process. We look forward to working with you over the next few days as we experience the review process via professional interactions and exchanges.
Please note: the College of Education & Human Development is now the College of Arts, Education & Sciences. Link to the college site.