Welcome to the Criminal Justice Program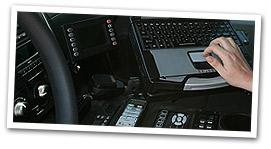 The Department of Criminal Justice at The University of Louisiana at Monroe is the oldest of its kind in the state. The undergraduate programs began in 1970 and the graduate program began in 1974. There are currently five full-time faculty members, as well as adjunct faculty (local police, courts, and correctional personnel) and graduate teaching assistants. The department graduates between 50 and 70 persons each year.
The department offers two degrees: the Bachelor of Arts, and the Master of Arts in Criminal Justice. In addition, the department provides in-service and continuing education training to law enforcement officers in the northeast Louisiana region, and from surrounding states, through its Institute of Law Enforcement.
Several criminal justice courses are taught in the evening and/or online. All courses are offered online, at one time or another, providing for a convenient means of completing the entire degree from a distance, if students should so desire. However, we do offer all graduate classes in both the online format and in the classroom. Classes alternate in the forum in which they are held. Thus, a graduate student can obtain the Master of Arts in Criminal justice through online work, in-class work with classes held in the evening, or a combination of the two.
The Institute of Law Enforcement offers in-service training sessions for police officers of Louisiana and surrounding states.