Kitty DeGree Speech and Hearing Clinic
About the Clinic
The University of Louisiana Monroe Speech and Hearing Clinic evaluates and treats individuals of all ages who
experience communication problems. Currently located in Sugar Hall, the clinic is an integral part of the Speech-Language Pathology Program and the College of Health Sciences. Clients may be self-referred or referred by physicians, family members, allied health professionals, or hospital/school personnel.
The clinic has served the community for more than forty years. The Clinic has contracts with area schools, hospitals, businesses, and the Scottish Rite bodies of Louisiana-Monroe. Adults and children from throughout northeast Louisiana, southern Arkansas, and the Mississippi Delta seek services at the Speech and Hearing Clinic. Annually, more than 400 screenings and evaluations, and over 4000 hours of therapy are provided. Consumer satisfactions surveys conducted at the end of each semester consistently reflect positive ratings about the high quality of services provided.
Under the direct supervision of certified speech-language pathologists, graduate students evaluate and treat clients in the Speech and Hearing Clinic. All faculty members hold the Certificate of Clinical Competence (CCC) from the American Speech-Language-Hearing Association (ASHA) and are licensed by the Louisiana Board of Examiners for Speech Pathology and Audiology (LBESPA).
Clinic Hours
The clinic is open Monday - Thursday 7:30 a.m. until 5:00 p.m. and Friday from 7:30 a.m. until 11:30 a.m. All university holidays are observed.
Schedule an Appointment 
To schedule an appointment please call the clinic at (318) 342-1395, email us at kdshc@ulm.edu, or provide your information using the link below to have the clinic director contact you.
Request More Information
Fees
Services are offered on a sliding fee scale. An application for reduced or waived fees is available for all clients.
Adult Clinic
Common diagnostic and treatment targets:
Speech/language impairments resulting from Cerebral Vascular Accident (stroke)
Traumatic Brain Injury
Voice Disorders (quality, pitch, loudness, and resonance)
Accent Modification
Transgender Voice Modification
Aural Rehabilitation
Cognition
Laryngectomy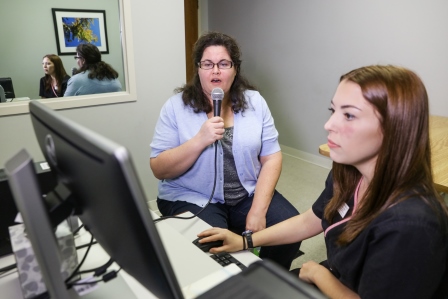 Pediatric Clinic
Common diagnostic and treatment targets:
Articulation
Spoken Language
Social Use of Language
Language Comprehension
Reading and Writing
Stuttering
Cleft Palate
Aural Rehabilitation
Voice Disorders (quality, pitch, loudness, and resonance)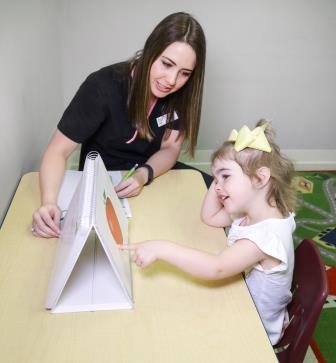 Specialty Clinics
Literacy Clinic
Intensive reading and writing experience.
Focuses on developing skills and strategies that promote comprehension and age-appropriate reading and writing abilities.
Held in fall and spring semesters.
Click here for more information.
Accent Modification Clinic
Designed to enhance business, social, and academic Standard American English speaking skills.
Clients have included international students, faculty, and other professionals.
Held year round.
Contact the Clinic Director for more information.
Community Outreach
Speech, language, and hearing screenings and prevention activities are offered to children and adults in Monroe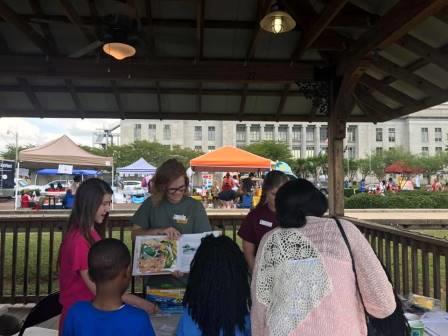 and the surrounding areas year round. If you would like more information about screenings for your school or organization, please contact the clinic using the contact information listed above.
Community involvement:
Speech, language, and hearing screenings at schools and daycares


Community prevention activity at Downtown RiverMarket


Faculty presentations to local organizations including Early Steps and Families Helping Families


Participation in local health fairs and career fairs


Literacy enrichment at local schools