Welcome to the Controller's Office
Our office provides a number of services to the university community including payroll, student billing & collections, accounts payable, travel, and more.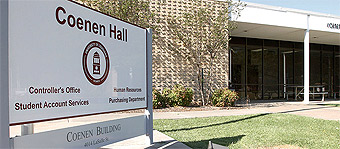 In addition, we provide the university services in general accounting, grants & contracts, and student accounts.
The mission of the Controller's Office at ULM is to efficiently and effectively account for resources; to ensure the University is complying with all federal, state and regulatory financial guidelines, such as NACUBO; to provide information to assist administration in decision-making and effectively allocate and use resources; to assist faculty and staff in understanding the financial operations of the University; and to assist the students who attend and visit our campus.