Contact Information
La Capitol Federal Credit Union
Website: La Capitol Federal Credit Union
*** Normal Hours of Operation resume August 2, 2021 ***
Monday-Thursday -- 7:30 am to 4:30 pm
Friday -- 8:00 am to 12:00 noon
We will discontinue accepting deposits and payments at the Ferrand Street branch at that time.
NOTE:   Due to COVID and reduced foot traffic at the LaCap ULM Branch they are reducing hours effective December 14.
Their hours will be the following:
Monday and Tuesday -- 10:00 am to 3:00 pm
Wednesday and Thursday -- 10:00 am to 12:00 noon
Friday -- 10:00 am to 12:00 noon
ALTERNATE PHONE NUMBER DURING THIS TIME:   (318) 362-5161  Ext. 3311
Please make the proper arrangements so you can make the appropriate deposits at the ULM branch.
If you require to make a deposit outside these hours but during business hours the Ferrand Branch is open. You can take your deposit to that branch. If you take your deposit to the Ferrand Branch, a receipt will not be produced at that time, but will be produced later that day. You will need to take a ULM campus envelope addressed to yourself. On a daily basis the LaCap personnel will take the deposits received at the Ferrand Branch to the UM Branch and record them and send the receipt to you in the ULM Campus envelope, that you provide.
If you have after hours deposits you can use the Ferrand Branch's night deposit.
Even though these are shorter hours, you are still required to make timely deposits.
These hours will continue into 2021 until August 2, 2021.
Normal Hours of Operation
Monday-Thursday -- 7:30 am to 4:30 pm
Friday -- 8:00 am to 12:00 noon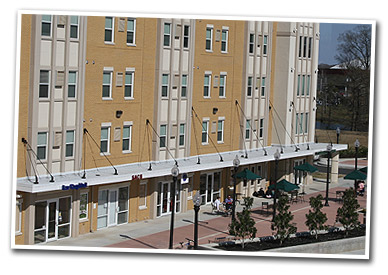 On-Campus Location
University Commons II, Suite 2152
4031 Northeast Drive
The University of Louisiana at Monroe
Monroe, LA 71209
Ph: (318) 342-5130
Alternate Ph: (318) 362-5161, x3311
Fx: (225) 342-5181