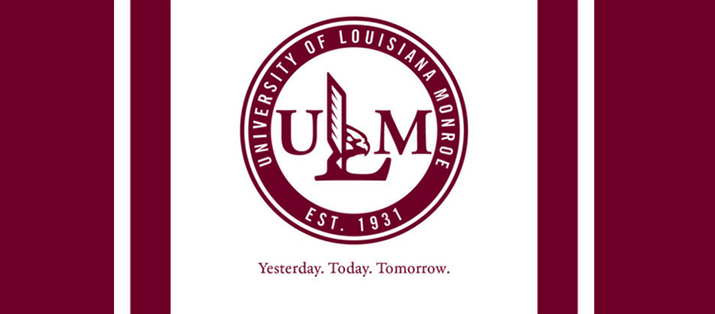 Dear Colleagues,
Thank you for visiting your Staff Senate website. As your Staff Senate President, I am honored to represent our unclassified staff as we all work together to make ULM the best it can be.
I am a Northeast Louisiana University alumna who has worked for 6 years as part of Financial Aid Services. During my time at ULM I have enjoyed reconnecting with the campus that was an important part of my life as a student and working in Financial Aid has been a rewarding adventure. I am excited about the future of ULM and am glad to be a part of it. I am proud to work at an institution with such dedicated staff who put students first and serve the institution with pride and participate in so many leadership and community activities.
The ULM Staff Senate serves as a liaison on substantive matters impacting the quality and excellence of the institution between the unclassified staff and the faculty and administration, including the Vice President for Academic Affairs, Vice President for Student Affairs, Vice President for Business Affairs, Vice President for Information Services and Student Success, Vice President for Enrollment Management and University Relations, Athletics, and the University President.
In this capacity, the ULM Staff Senate strives to foster a spirit of unity within the staff and encourage cooperation among staff, faculty, students and administration for the benefit of the university.
This site is designed to help you learn more about what we do. Please feel free to review the "Information and Resources" found on the left side of this page and become an active participant in your organization.  
Contact any of the Staff Senate members or email me at staffsenate@ulm.edu if you have any questions, comments, or would like additional information.
Sincerely,