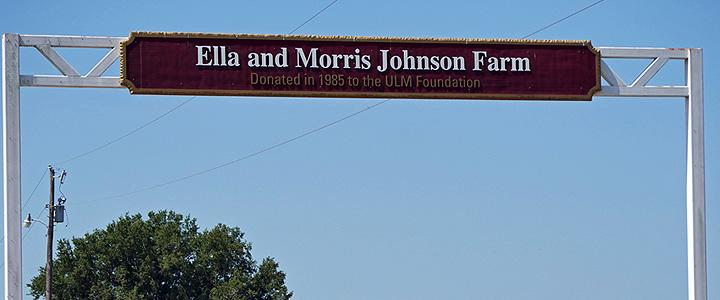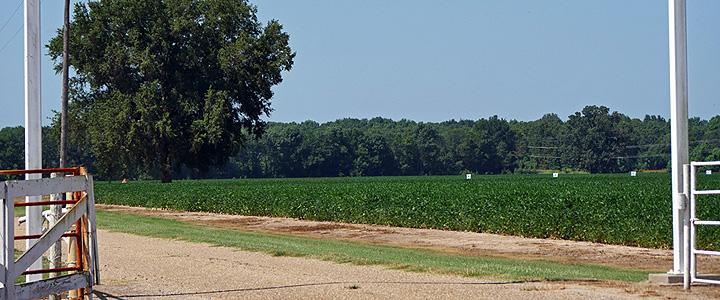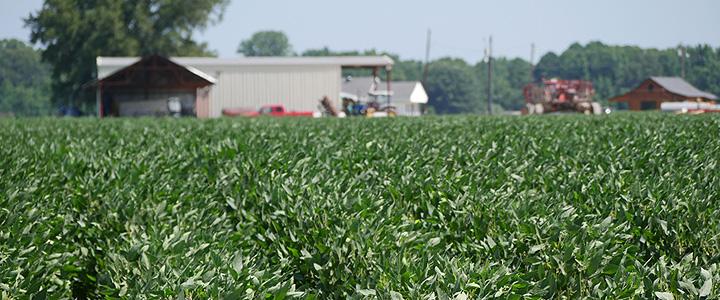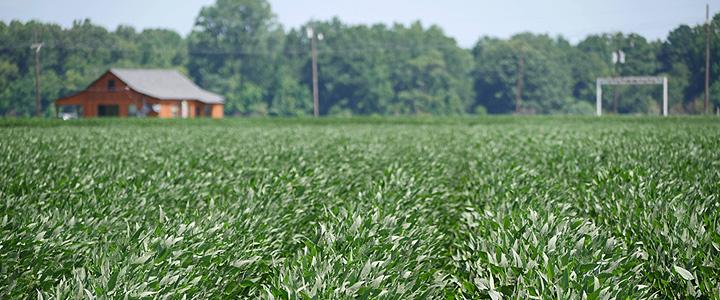 Johnson Farm
Morris-Ella Johnson Farm began in 1944 when local dairy owners, Morris and Ella Johnson, purchased ninety acres of land and a herd of Guernsey cows in order to secure a supply of milk for their dairy processing plant, Clover Leaf Dairies. Over the next thirty-five years, Ella and her husband would expand the farm to nearly five-hundred acres and their herd to over one thousand head. In 1979, Mrs. Johnson sold the dairy cows and purchased seven-hundred head of beef cattle. She also began row crop farming, and raised corn, soybeans, and wheat. Mrs. Ella would donate her farm, known as Clover Leaf Simmental Farms to the ULM Foundation in 1985. Valued at $3.1 million dollars, the donation would be the second largest gift given to the Foundation and would help the university, then NLU, exceed its goal of building $10 million dollars in assets during the decade of the 1980s [1]. As a result of the ULM Foundation's good stewardship of the farm property, Mrs. Ella donated a second property on Louisville Avenue in Monroe, which was later sold by the Foundation.
Mrs. Ella, a native of Temple, Texas, earned a general business degree in 1927 and began working at Berea College in Kentucky, where she and Morris met and were married. A Wisconsin native, Morris grew up in the dairy industry and worked as superintendent of the Berea creamery. The couple came to Monroe in 1938 when Morris took a job with Cooperative Dairies (now Borden's) [1]. The following year, they would start Clover Leaf Dairies, which operated until 1973 when it sold to Flav-O-Rich.
The farm, located approximately five miles from the university on U.S. Highway 80, produces income for the university and its Agriculture Department. Former president Dwight Vines welcomed the donation as an opportunity to expand the university's agriculture-related resources. Because agriculture is one of the top industries in Louisiana, assets like the Johnson Farm continue to be invaluable to the university and the Foundation [3]. Farming, however, is more than an industry for our state and its people.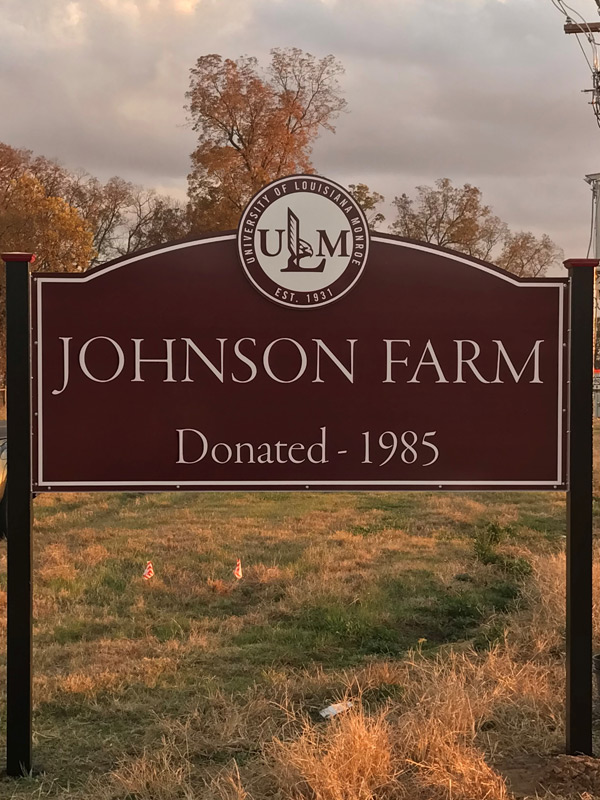 Our ties to the land run deep in Louisiana. Mrs. Ella, who worked long hours on her farm seven days a week, said that preserving her land in all its natural beauty was the main reason she decided to donate: "'Once sold,' she said, '[my] land would be developed into a subdivision or some kind of industrial development. I love that land. I'm going to swell with pride knowing that I made a small contribution to furthering someone's education.'" Of equal importance to generating revenue and improving the quality of the Ag program, President Vines noted that agricultural operations would prove to be useful to the university "as long as people eat and wear clothing that's manufactured with fiber" [2].
In exchange for the tax-deductible gift, Mrs. Ella was provided with a gift annuity by the Foundation, and lent her nearly fifty years of expertise to assisting with farm operations and caring for the herd following her donation [1]. In addition to the land, the farm included silos, feed equipment, water wells, and several buildings. In addition to farming, Mrs. Ella was very involved in the community and well known in the Louisiana cattle industry; she was honored as Dairyman of the Year in 1961. She was also a member of the Louisiana Cattleman's Association, Louisiana Farm Bureau, the Downtown Lioness Club, and was active with Memorial United
Methodist Church [4]. Despite all her commitments, Mrs. Ella also made time for her favorite activity—bowling. Her work ethic and dedication to service are characteristics shared among the university's prized friends. Her generosity and partnership are another example of how the ULM Foundation and its friends work together to ensure the university can continue providing a high quality education to its students and serving the people of north Louisiana.
In 2023, an opportunity to sell 251 acres of the easternmost row crop land to a reputable farmer, resulted in the establishment of the Ella Johnson Endowed Chair in Agribusiness and the Ella Johnson Endowment in Agriculture. As endowments, the annual benefit to the ULM Agriculture department exceeds the amount of farming lease income. The remaining row crop land and pasture are retained by the ULM Foundation for cattle grazing lease income and use by the agriculture students in agribusiness, drone technology, and a future small animal vet program.
by Zach Johnston, MA English 2017 November 3, 2016 Contributors: Lana Ambrose, Susan Chappell, Billy Laird, Dwight Vines, & Charles Venable 
Works Cited
1. "NLU Receives Clover Leaf Farms as Gift from Owner." News clipping. January 24, 1986. p. 3. Print.
2. Struensee, Chuck. "$3.1 million Farm Donated to NLU." News clipping.
3. Louisiana Farm Bureau Federation. Squarespace, 2016. October 11, 2016. http://www.lfbf.org/louisiana-agriculture/. Web.
4. "Ella S. Johnson." The News Star. September 15, 1994. Print.