ULM Health Clinic
The ULM Health Clinic offers basic family practice services as well as immunizations, laboratory services, flu clinics, prescription/medication pick up, and general health screenings to all ULM students and employees.
Affinity also provides additional services throughout its 16 clinic locations such as wellness program; drug and alcohol education; tobacco cessation program; and weight loss education and treatment.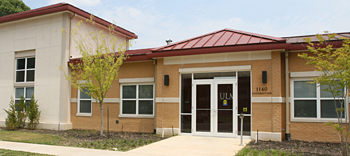 No copayment is required for students or employees who are insured by Vantage Health Plan.
Please be sure to bring your insurance card with you to the Health Clinic.
Other major insurances are accepted.
The ULM Health Clinic is located at 1140 University Avenue, at the corner of Lasalle Street and University Avenue, across from Madison Hall.
Hours are from 8 a.m. to 5 p.m., Monday through Friday.
Call 318-342-1651 to make an appointment. Walk-ins are also welcome.
The ULM Health Clinic is managed by Affinity Health Group, L.L.C., in partnership with the University of Louisiana Monroe.
ULM's Proof of Immunization Form (as a PDF) can be downloaded here