ATTENTION INCOMING FRESHMEN
Incoming freshmen should register for tests during PREP orientation. For Placement and CLEP testing information click here.
If you are attending PREP and would like to test earlier, see the links to Tests in the sidebar on the left of this page.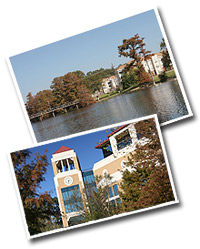 Directions to Sandel Hall [pdf]
- including map
ULM testing policy prohibits cell phones, PDAs, audio and photographic devices, digital or beeping watches, large purses or bags, food, or drink at test administrations.