Don't meet ULM's Admissions requirements? You have options!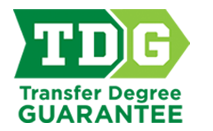 If you are already in a Louisiana community college, the Louisiana Transfer Degree Guarantee provides a guaranteed and easy transfer from any of Louisiana's 2-year community colleges to ULM for students earning an Associate of Arts/Louisiana Transfer (AALT) or Associate of Science/Louisiana Transfer (ASLT).
Visit www.latransferdegree.org for complete information.
Students not meeting ULM's admissions requirements are encouraged to begin their post-secondary education at one of the community colleges listed below. These community colleges have a 2 + 2 agreement with ULM, so credit hours earned at these community colleges transfer directly to ULM.
 
To find out more about 2 + 2 agreements and transferable credits, just click a community college logo.