Business Cards, Letterheads, Envelopes
All ULM academic, institutional and athletic stationary — business cards, letterheads, and envelopes — are required to be printed to exact design and layout specifications, as specified in the ULM Identity Standards Manual.
The advantages for official business cards, letterhead, and envelopes include:
higher legibility
quicker visual identification of the institution
and its divisions
simplicity of address information.
All academic, institutional and athletic stationary business cards, envelopes, and letterhead must be purchased online.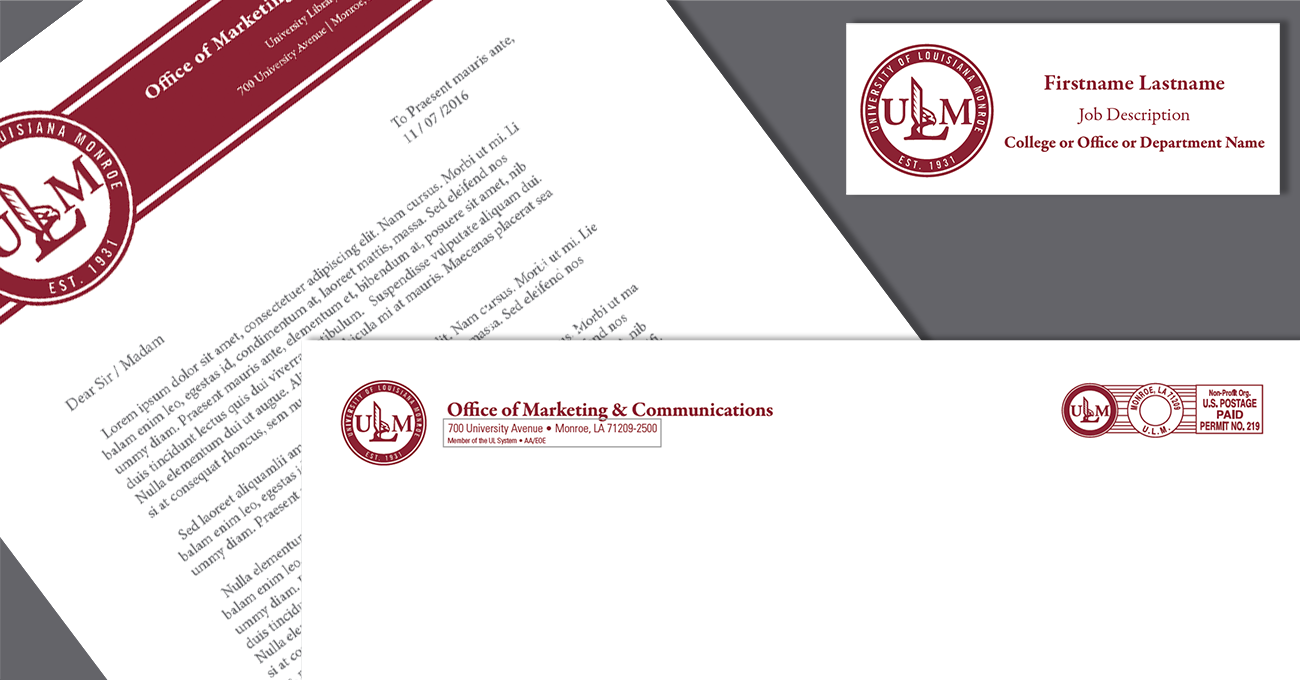 Additional Info:
LETTERHEAD & ENVELOPE DELIVERY LOCATIONS:
Athletic Director's Office: all Athletic BC/Env/LH
Alumni Center: all Alumni BC/Env/LH
University Advancement Building: all ULM Foundation, ULM Athletic Foundation, and Development BC/Env/LH
Pharmacy Bienville Building, Dean of School of Pharmacy Office: all Pharmacy BC/Env/LH
Campus Mail & Copy Center: all other BC/Env/LH deliveries (Campus Mail personnel will distribute from there)
BUSINESS CARD DELIVERY LOCATIONS:
All business cards will be forwarded via UPS to the office that placed the order.