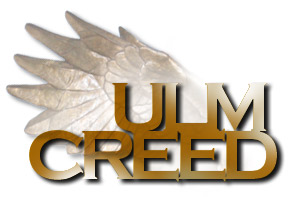 We believe that students, faculty, and staff should
Strive to strengthen the bonds between our University and community.
Lead through service and learning.
Be motivated to grow in intellect and integrity
ULM... Where learning makes a difference!
Established by Student Vote
The ULM Creed was established on the close of elections on February 5, 2009. The student body voted in favor of adopting the Creed.
University Representation
Faculty, staff and student representatives created the ULM Creed and introduced it to the university community.
Micah Pulliam, SGA President
Joseph Beard, CAB President
Emily Fuller, student
Brent Gibert, Student
Andrew Hardee, Student
Andrew Norwood, Student
Chloe Rogers, Student
Alison Walker, Student
Mr. Michael Echols, Staff
Dr. Sandra Hill, Faculty
Dr. John Sutherlin, Faculty
About Us...
ULM, established in 1931, provides a warm and friendly environment for more than 8,500 students to pursue their educational and personal goals.
Degree programs in each of five areas – the Colleges of Arts, Education and Sciences, Business and Social Sciences, Health Sciences, Pharmacy, and the Graduate School – offer a wide range of academic choices for our growing and diverse student population.
The university provides a comprehensive context for intellectual, scientific, cultural, technological, and economic pursuits, and develops mutually beneficial partnerships with school, governmental, business, and community-based agencies.
Beyond the classroom, picturesque Bayou DeSiard meanders through ULM's 238-acre campus equipped with modern facilities and dorms. The region boasts four distinct seasons, and a comfortable climate ensures plenty of clear days for outdoor enthusiasts.