Paul Kroeger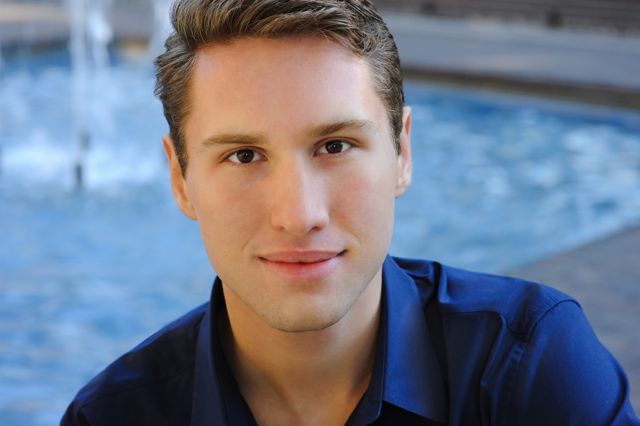 Paul Kroeger is a rising star in the opera world.  He only recently earned his masters degree from theUniversity of Colorado in Boulder, and has an undergraduate degree in voice from SMU.  Last summer he made his professional debut, singing the demanding leading tenor role in The Turk in Italy by Rossini, proving himself to be one of the rare tenor voices able to sing the difficult music of the opera. Darren Woods, the General Director of the Fort Worth Opera and the Summer Seagle Opera Center in upstate New York, engaged Paul to sing the Count Almaviva at Seagle this coming summer, after he sings the role in Monroe.  Mr. Woods calls Paul a real find, vocally and dramatically, and we are proud to present him in this role for his Louisiana debut.
Corey McKern, Tenor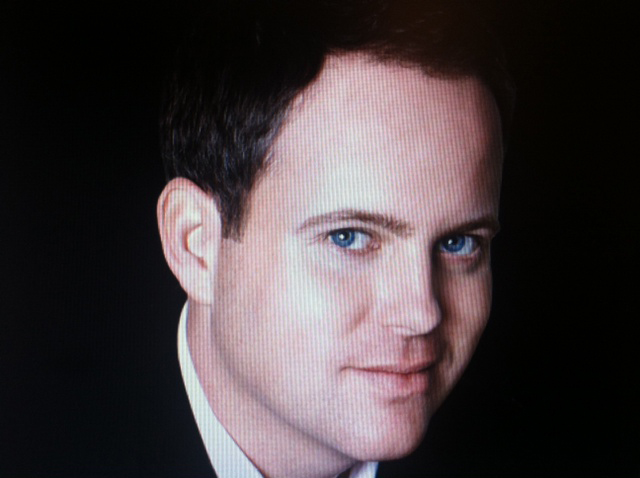 Corey McKern is renowned in the US for his performances of the Barber. He has already had a distinguished career, having performed at regional opera centers throughout the US. He performed the leading baritone role in La Boheme at the acclaimed Santa Fe Opera, and has sung as baritone soloist with orchestras a number of times at Carnegie Hall. He has a masters degree earned from Indiana University, and was years ago a student of Dr. Mark R. Clark's graduate opera workshop class.
Allan Glassman, Tenor
Te
nor Allan Glassman has thrilled audiences throughout America and Europe for decades with his vibrant timbre and committed interpretations of roles. A regular at the Metropolitan Opera, Mr. Glassman triumphed as Herod in a new production of Salome starring Karita Mattila in 2004, and has since been heard in the MET's productions of Die Frau Ohne Schatten, Boris Godunov, The Great Gatsby, Carmen, Elektra, Katya Kabanova, The Ghost of Versailles, Mussorgsky's Khovanshchina, Salome, Wozzeck, and in 2012 as Red Whiskers in Billy Budd. He returns there this season as the Hunchback Brother in Die Frau ohne Schatten and will also cover the role of the Captain in Wozzeck.
Claire Vangelisti, Soprano

Ms. Vangelisti made her operatic debut as an apprentice with the Austin Lyric Opera Young Artist Program, whereshe had the opportunity to perform several cameo roles in mainstage productions such as Rigoletto, The Ballad of Baby Doe, as well as the role of Papagena in Die Zauberflöte. She has continued her stage career singing Marsinah inKismet with the San Antonio Symphony, Gianetta in L'Elisir d'Amore with The Lyric Opera of San Antonio, and has been a key player in the Gilbert and Sullivan Society of Austin, performing the roles of Lady Ella in Patience, of Josephine in H.M.S. Pinafore, Mabel in The Pirates of Penzance, and Gianetta in The Gondoliers. Her 2003 performance of Mabel in The Pirates of Penzance won a B. Iden Payne award for "Best Actress in a Musical" as well as a nomination for an Austin Critics Table award in the same category. Vangelisti holds a Doctorate of Musical Arts from the University of Texas and is currently Voice Area Coordinator/Associate Professor at ULM.
Ron Ulen, Baritone
The American baritone Ronald Ulen has enjoyed a rewarding and successful career, appearing with opera companies around the world in a wide variety of roles. The major portion of his performing career has been in the opera houses of Germany, where he sang leading roles in many opera performances for nineteen years.  He made his professional debut as Guglielmo in Mozarts "Cosi fan tutte" with the National Opera Company. This led to appearances throughout United States, for example as Malatesta in "Don Pasquale", Figaro in "Il Barbiere di Siviglia", Count Eberbach in "Der Wildschütz", Mr. Ford in "The Merry Wives of Windsor" and Marcello in "La Boheme". Ronald Ulen made his European debut in "Il Trovatore" at the renowned Opera House in Zürich, Switzerland.


Jos Milton, Tenor
Jos Milton enjoys an active career in music as a professional singer and an educator. His performance schedule has included numerous engagements as tenor soloist with the Texas Early Music Project, Texas Choral Consort, La Follia, and Austin Civic Chorus.  He also performs regularly with Conspirare's Company of Voices, Austin's dynamic Grammy-nominated chamber ensemble led by Craig Hella Johnson.  His opera credits include Gernando in Haydn's rarely performed L'Isola disabitata,  Pedrillo in Abduction from the Seraglio, Rodolfo in La Bohème, and Ferrando in Così fan tutte.  His performances in oratorio encompass the works of Bach, Beethoven, Charpentier, Handel, Haydn, Monteverdi, Mozart, and Schütz.  
Betsy Uschkrat, Soprano
Known for her artistic elegance and glistening vocal range, the New Orleans Times-Picayune describes lyric soprano Betsy Uschkrat as a "vocal powerhouse." A teacher as well as performer, Ms. Uschkrat is an Adjunct Professor of Voice for Loyola University's College of Music and has been on staff as a Vocal Instructor for the Preparatory and Continuing Studies Department for 4 years. Recently she received praises for her performances as Julie Jordan in Carousel with Opera Idaho, Musetta in La bohème with Shreveport Opera, Marian Paroo in The Music Man with Tulane Summer Lyric, First Lady in Die Zauberflüte and Adele in The Awakening with New Orleans Opera. She is the former Miss Houston, and Miss Indiana.
Tyler Smith, Tenor
Dramatic tenor Tyler Smith has appeared in numerous operatic and concert performances throughout the United States, Europe, and South America. Most recently he performed the roles of Canio in The Southern Opera and Musical Theatre's production of I Pagliacci and Maxwell in Pensacola Opera's world premiere of The Widow's Lantern.  In 2001 he made his Houston Grand Opera Debut as Carlson in Carlisle Floyd's Of Mice and Men, which has been released on the Albany label.  Equally at home on the concert stage, Mr. Smith has performed with the Caritas Choral, Houston Symphony, Orchestra X, Corpus Christi Symphony, and the Louisiana Philharmonic Orchestra.
John Brandon, Baritone
John Brandon has performed with Nashville Opera, Columbus Opera, North Carolina Opera, Opera Birmingham, Fresno Grand Opera, Opera Santa Barbara, Louisiana Opera, Opera Vivente, Opera Naples, Midwest Opera Institute, and the Chattanooga Symphony and Opera. He has earned praise from critics and audiences nation wide.John also performs recitals and concerts throughout the United States and the Caribbean and has sung with some of Europe's leading vocal ensembles including the Kammerchor Stuttgart and English Voices.  He is a graduate of Westmisnter Choir College in Princeton, New Jersey. John recieved further training at the Mary Ragland Young Artist Program. Because of his youthful good looks onstage, John has a reputation nationally on many websites as an official "bari-hunk" to watch.
Richard Seiler, Pianist
A Fazioli artist, Seiler has taught masterclasses and performed as a solo/collaborative pianist in the United States, Europe, Canada, Japan, and China. He has soloed with orchestras in North Carolina, Illinois, and Louisiana, including the LSU Symphony in a performance of the Prokofiev Third Piano Concerto, and has recorded twice for Centaur Records. Seiler tours frequently with ULM faculty ensembles including the Ouachita Trio, the Lunte/Seiler Duo, and the Vangelisti/Seiler Duo. Recently he served on the guest artist faculty at the week-long International Music Festival in Yantai, China.
Mark Ross Clark, Stage Director and Producer
 Author of Singing, Acting, and Movement in Opera and The Guide to the Aria Repertoire (Indiana University Press), Dr. Mark Ross Clark has taught opera workshop for over twenty years, including nine years at the renowned Indiana University School of Music. He has guest directed in England, Brazil, and regularly leads workshops in Italy, Germany, and throughout the United States. Dr. Clark has adjudicated Metropolitan Opera Auditions for many years, and served as the Indiana District Director for six years. His doctorate degree in opera production was awarded by the University of Washington in Seattle, and he has performance degrees in vocal performance and pedagogy from Indiana University and diplomas from the Mozarteum in Salzburg, Austria. Clark was contracted to sing at the Giessen Stadtheater in Germany for three years, and was a soloist with the Roger Wagner Chorale and many symphonies in the U. S. He created and performed in Sing Out America! which toured the country for Community Concerts for five years.
Wei-Shu Tsai, Baritone
In 2006 Wei-Shu won the first prize of the Concerto Competition in NTUE and in 2008 the first prize in 'vocal group' of the National Music Competition. He has since been selected into the NTCH Opera Studio held by National Cultural Center and has sung with the Taipei Philharmonic Chorus and Chamber Choir, as well as the Taipei Philharmonic Opera Studio in the National Theater of Taiwan.

In Taiwan and at the University of North Texas, Wei-Shu has performed many operatic roles, including Alexis in La Sonnambula, Dottore in La Traviata, Crespel in Les Contes d'Hoffmann, Orson in Too Many Sopranosio, Pinellino in Gianni Schicchi, Monterone in Rigoletto, Mang-Han in Mackay - The Black Bearded Bible Man, Leporello in Don Giovanni, Enrico in Lucia di Lammermoor, and Mercutio in Roméo et Juliett. Wei-Shu is currently pursing his doctorate in music at UNT.
Meng Tsai, Soprano
In 2002 Meng-Jung continued her singing education at Birmingham Conservatoire, Department of Vocal and Operatic Studies, under Catherine Benson and Julian Pike. She obtained her PG Diploma in 2003 and her MMus degree the following year. During the Conservatoire days her stage performances included roles in Mozart's Cosí fan tutte and Die Zauberflöte, Purcell's The Fairy Queen and Dido and Aeneas, Cavalli's La Calisto, Rameau's Pygmalion, Sondheim's Merrily We Roll Along, and the premiere of Robin Grant's contemporary opera Dr. Dee.

Trained as a soloist, Meng-Jung has given recitals each year while studying abroad and has also performed a series of salon concerts back in Taiwan. She was the winner of the Cecil Drew Oratorio Prize 2004 and the Birmingham Conservatoire Singing Prize 2005.