Welcome to the professional Aviation program at ULM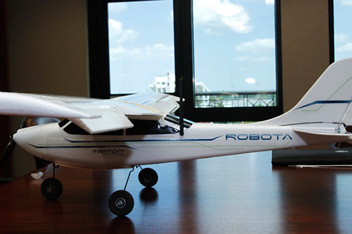 Photo of unmanned (drone) aircraft, ULM is home to the state's only concentration in Unmanned Aircraft Systems.
ULM has a proud history in Aviation. In 1939, ULM (then Northeast Junior College) became one of 404 colleges to participate in the Civilian Pilot Training Program to train pilots for World War II. Flight instruction was conducted at Selman Field, and classroom instruction was given on campus. In 1967, Northeast offered the first four year Bachelor of Science degree in Aviation.
Aviation majors take 15 hours of business courses and are encouraged to pursue a minor in business. The Aviation curriculum has been expanded to provide a broad background for all Aviation majors.
The goal of the ULM Aviation program is to prepare individuals to become competent, ethical, safety conscious aviation professionals, ready to assume leadership roles in various aviation management careers.
Recently in the News
ULM's drone program poised to change farming industry
The Aviation Program is producing cutting-edge drone research and hands on field operations that will improve agriculture—a major economic influence in northeast Louisiana. link to news story
New research unit at ULM promotes agriculture, approved proposal to create a unique Precision Agriculture and Unmanned Aircraft Systems (UASs) Research Application Center
The Louisiana Board of Regents recently approved the University of Louisiana at Monroe's proposal to create a unique Precision Agriculture and Unmanned Aircraft Systems (UASs) Research Application Center. The center will house a multi-disciplinary group that will assist the agricultural community in the development and application of innovative methods involving the use of UASs. link to news story
New ULM aviation concentration utilizes drone technology
The University of Louisiana at Monroe offered the state's first concentration in Unmanned Aircraft Systems. The new concentration and accompanying drone technology will be offered by the ULM College of Business aviation department. link to news story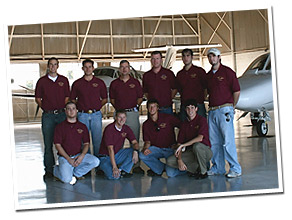 Former ULM Aviation Team at the
NIFA SAFECON Regionals