Faculty Profiles
Conducting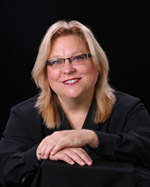 Deborah Chandler is Director of Choral Activities at the University of Louisiana at Monroe where she directs the Concert Choir and the Chamber Singers and teaches choral literature, conducting, and serves as advisor to all graduate conducting majors. She also is musical director and conductor of the Monroe Symphony Chorus, the Louisiana Lyric Opera, and is the host of "Vocal Vibes" on KEDM radio. She also serves as Minister of Music at Northminster Church in Monroe.
Dr. Chandler received her Doctor of Philosophy in Music Education/Conducting at Florida State University in 2004 where she also received her Master in Music Education. She received her Bachelor of Music Education at Valdosta State University in 1981. For over eighteen years, she served as a Director of Music in the Presbyterian Church (USA) denomination. She also taught music history and chorus at Tallahassee Community College.
At Florida State, Dr. Chandler studied with Dr. André Thomas, Rodney Eichenburger, Dr. Judy Bowers, and Dr. Kevin Fenton. She is conductor emeritus of the Tallahassee Civic Chorale and a member of the American Choral Directors Association, Music Educators National Conference, Pi Kappa Lambda, Alpha Chi Honor Society, and an honorary member of Kappa Kappa Phi and Tau Beta Sigma.
In 1993, She received the Guardian Ad Litem Exemplary Service Award and the Corinne Holleman Gridley Achievement Award in 1996. A music scholarship was established anonymously in her name at Florida State University in 1994. In June 2003, She was chosen as one of ten conductors selected internationally to study with German conductor, Helmuth Rilling, at the Oregon Bach Festival. She was also selected in 2004 to conduct with Maestro Rilling at the first Toronto Bach Festival at the University of Toronto. She also remains active as a clinician, guest conductor and adjudicator. Deborah is currently the chairperson of the Louisiana American Choral Directors Association Repertoire and Standards for colleges and universities. In March of 2011, Dr. Chandler was awarded the Outstanding Service to the Arts Award for Northeast Louisiana by the Northeast Louisiana Arts Council.

Dr. Derle Long is a veteran of over thirty years teaching experience in college, high school and junior high band programs. In addition to directing the overall ULM Band program, Dr. Long serves as principal conductor of the ULM Wind Ensemble, teaches courses in conducting, band literature, and band administration and supervision. He holds memberships in the National Band Association, Louisiana Music Educators Association, Music Educators National Conference, and the College Band Directors National Association.  In addition to his other academic and professional activities, Dr. Long currently serves as Director of the School of Visual and Performing Arts.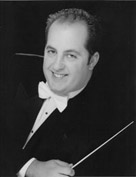 Dr. Jason Rinehart
 is in his seventh year as the Assistant Director of Bands and Director of Athletic Bands at the University of Louisiana at Monroe where he directs the Sound of

Today

, the Technical Fowls, the Symphonic Band and is also the Director of Orchestras. He has previously taught at the University of Missouri-Kansas City, Benedictine College, and St. Louis Community College. Jason received his Doctorate in Conducting from the University of Missouri-Kansas City. He also holds degrees from Texas Tech University (Bachelor of Music Education) and Southern Methodist University (Master in Conducting). In addition, Dr. Rinehart studied conducting with David Effron and Gunther Schuller at the Brevard Music Center. His conducting experience includes the Atchison Symphony, Kansas City Ballet, Fountain City and St. Louis Brass Bands, numerous collegiate orchestras and wind ensembles, and over thirty-five main stage operas and musicals. Dr. Rinehart is in demand as a clinician and has worked with ensembles in Louisiana, Kansas, Missouri, Texas, New Mexico, Oklahoma, Mississippi, California, Ohio and Illinois. Jason is in his fifth year as third horn with the Monroe Symphony Orchestra and has played with numerous orchestras in Texas, New Mexico, Kansas and Missouri. Dr. Rinehart has been involved with the drum and bugle corps activity for over 20 years beginning as a marching member with the Sky Ryders and Phantom Regiment and has previously taught with Pioneer, Capital Regiment, the Boston Crusaders and the Glassmen.
Lawrence Smith, M.M.
Director of the Interdenominational Ensemble
---
Percussion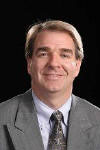 Larry Anderson is Director of Jazz and Percussion at the University of Louisiana- Monroe, a position he has held since 1988. Prior to his appointment at ULM, he was Director of Percussion at Union High School in Tulsa, Oklahoma, where he had a nationally recognized percussion ensemble and marching drumline.
As a performer, Mr. Anderson has established a successful career spanning thirty years as an orchestral percussionist. He has performed as a regular member with the Tulsa Philharmonic, the Tulsa Pops Orchestra, the Shreveport Symphony and the Monroe Symphony Orchestra. He has also performed with the Longview, South Arkansas, and Bartlesville Symphony Orchestras. Larry leads his own professional jazz group, the LA Jazz Combo. He has also performed with many well known artists including Dizzy Gillespie, Mel Torme, Dave Brubeck, Patti Page, Rosemary Clooney, Roger Williams, Peter Nero, Dionne Warwick, The Platters, Helen O'Connell, and Henry Mancini. Larry is an endorser for Sabian Ltd., and Pro-Mark Corporation.
As a teacher, Mr. Anderson's ensembles have performed as honor groups at the Percussive Arts Society International Convention, the Louisiana Music Educators Convention and the Oklahoma Music Educators Convention. His groups have also been featured at the National Collegiate Jazz Festival in Mobile, Alabama, the Memphis State Jazz Festival, and the Alcorn State University Jazz Festival. Mr. Anderson has published articles in the leading journal of percussion publication, the "Percussive Notes", and is sought after as an adjudicator and clinician throughout the region.
At ULM, Mr. Anderson directs the Jazz Ensemble, Percussion Ensemble, Steel Band, African Ensemble, Marching Drumline and studio percussion. He has performed solo and duo recitals, and throughout the years, his percussion students have won or placed in national competitions and gone on to successful careers as teachers and performers with such groups as Cirque du Soliel, Stomp, and Blast. Mr. Anderson held the Emy-Lou Biedenharn Endowed Professor of Music from 2007-2009. He has been selected as Outstanding Professor by Omicron Delta Kappa of ULM and he is a member of the Percussive Arts Society.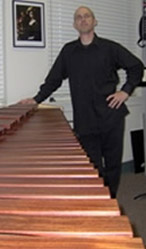 Dr. Mel Mobley teaches percussion, freshman theory, analysis of contemporary music and music composition in addition to heading the music theory division and overseeing the electronic music studio. He assists with the percussion ensemble and is director of the New Music Ensemble. An advocate for new music, Dr. Mobley has been involved as a performer or composer with many contemporary music festivals around the country including BONK, FunNewMusic, and the SEAMUS National Convention. His compositions have been performed throughout the United States and he has been commissioned by The Monroe Symphony Orchestra and the chamber group Three-Headed Monster in addition to several soloists. His work for video and electroacoustic audio with live performers, Peaces of Earth and Science, was performed at Electroacoustic Juke Joint Festival in Cleveland, MS in 2008. He recently composed and premiered on an opera, Sylvan Beach, here at ULM in March of 2010.
As a percussionist, Dr. Mobley has performed with groups as diverse as The Florida Orchestra and the I-Pan steel drum band. He is currently the principal of the Monroe Symphony Orchestra and a regular performer with the Shreveport Symphony and the Longview Symphony. Recent solo appearances outside of ULM include the Magic Marimba Festival in Tampa, FL (2006), Emory and Henry College (2005) and a Louisiana State University clinic (2005).
---
Piano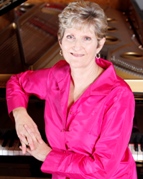 Deborah McClung-Guillory is Associate Professor and coordinator of Group Piano and Piano Pedagogy at the University of Louisiana at Monroe. Having trained at Manhattan School of Music and Carnegie Mellon University, she is a certified Dalcroze Eurhythmics Instructor and is active as a Eurhythmics Clinician in Louisiana, Arkansas and Mississippi. Mrs. McClung-Guillory is also a certified Musikgarten, Kindermusik and Yamaha teacher and has taught classes for children in the Prep Academy of Music at ULM. She holds degrees in Piano Pedagogy and Performance from the University of North Texas (BM) and Southern Methodist University (MM).  While at SMU, she taught in the Piano Preparatory Department under the supervision of Louise Bianchi.  She has studied piano with Larry Waltz (UNT), Richard Cass (UNT), and Alfred Mouledous (SMU). Mrs. McClung-Guillory is a member of the Louisiana Music Teachers Association and has served as State Rally Chairman, Chamber Music Committee Member and Collegiate Artist Chairman for the South Central Division. At ULM, Mrs. McClung-Guillory has served as accompanist for the Concert Choir and the ULM Prep Academy Youth Choir. She is also active as a solo and two-piano performer. Most recently, she performed  William Bolcom's "Recuerdos" as a two-piano collaborator at the Louisiana Music Teachers Convention.  During the 2005 season of the Monroe Symphony Orchestra, she was guest artist performing Gershwin's Concerto in f. Publications include "Developing a Summer Music Camp for Preschool Children" in General Music Today, Spring 2003, co-written with Dr. Andy Goodman.
Mrs. McClung-Guillory is currently the organist at Trinity Methodist Church, Ruston, La.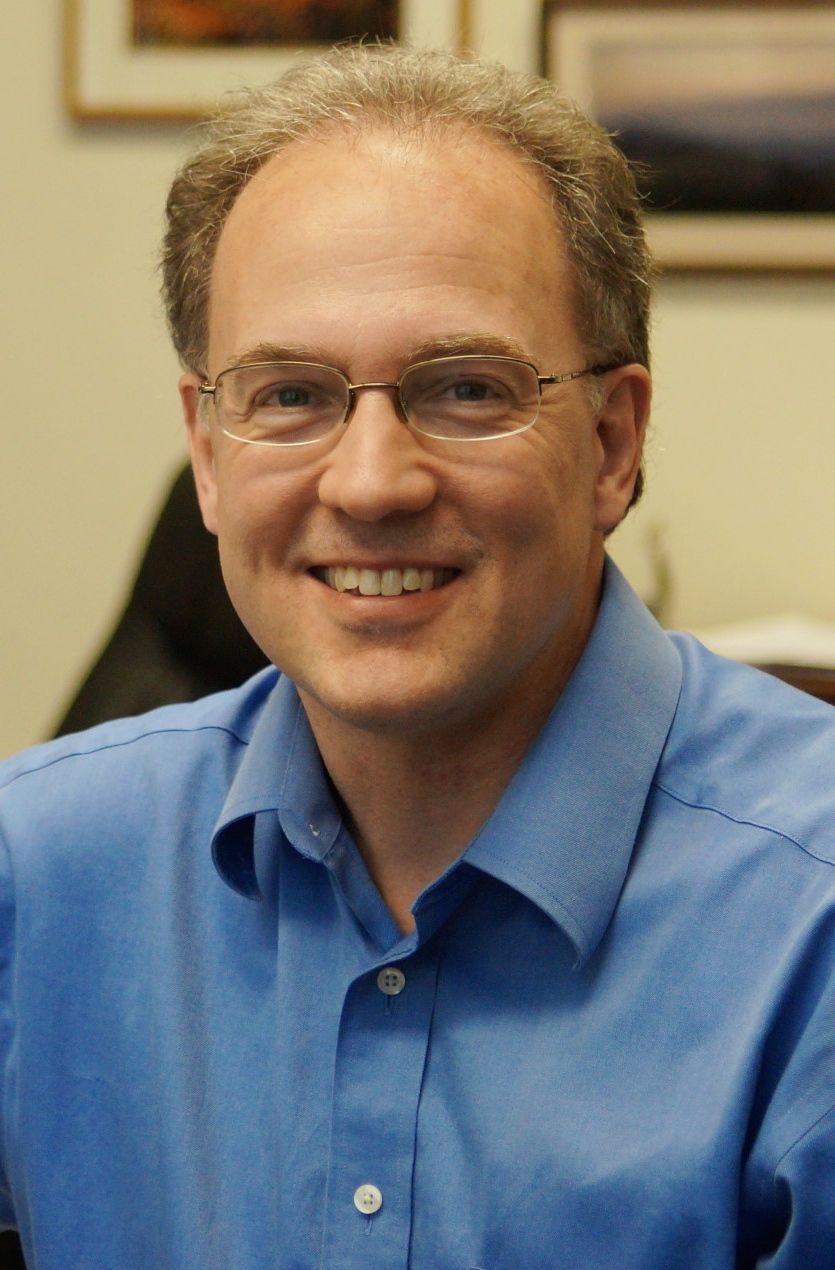 Richard Seiler of Brevard, North Carolina, is a Professor, Keyboard Area Coordinator, and a previous holder (2010-2013) of the Emy-Lou Biedenharn Endowed Professorship in Music in the Department of Music in the School of Visual and Performing Arts at the University of Louisiana at Monroe where he teaches piano, piano literature, and music theory.  Dr. Seiler holds performance degrees from the University of North Carolina at Greensboro (BM), Illinois State University (MM), and Louisiana State University (DMA).  His teachers included Peter Paciencia, Robert Blocker, Joseph DiPiazza, Gellert Modos, and Jack Guerry.  As a student for three summers at the Brevard Music Center Festival, he studied with Anthony Sirianni.  A Fazioli artist, Seiler has taught masterclasses and performed as a solo/collaborative pianist in the United States, Europe, Canada, Japan, and China, has soloed with orchestras in North Carolina, Illinois, and Louisiana, including the LSU Symphony in a performance of the Prokofiev Third Piano Concerto, and has recorded for Centaur Records (twice) and MSR Classics.  Seiler performs and tours frequently with numerous ULM faculty ensembles, having performed at the 1999, 2002, 2008, 2010, and 2013 National Flute Association conventions in Atlanta, Washington D.C., Kansas City, Anaheim, and New Orleans, the 2001 and 2005 International Clarinet Association conventions in New Orleans and Tokyo, the 2002 Mid-South Flute Society conference, four College Music Society Southern Chapter conferences, the 2013 International Horn Society conference in Memphis (including five IHS Southeast Division workshops), the 2007 Hawaii International Conference on Arts and Humanities in Honolulu, the 2013 National Opera Association conference in Portland, the 2010 Canadian University Music Society international conference in Regina, Saskatchewan, and numerous tri-state regional and Louisiana state conferences of the National Association of Teachers of Singing.  He has served as the accompanist for the Louisiana All-State Choir for twenty years, and is the rehearsal/performance pianist for The Louisiana Opera.   He served on the guest artist teaching and performing faculty at the International Music Festival in Yantai, China (Summer 2006) and as a faculty collaborative pianist at the Curso Internacional de Musica Vocal (Summers 2013-14) in Aveiro, Portugal.  Seiler has worked closely with world-renowned composers including William Bolcom, Eric Ewazen, Libby Larsen, Stephen Paulus, Gary Schocker, Frank Ticheli, Gwyneth Walker, and Chen Yi.  Eric Ewazen's Sonata No. 2 for Flute and Piano was commissioned by and written for Seiler and flutist Sandra Lunte and is published by Theodore Presser.  Seiler is listed on the Louisiana Division of the Arts Touring and Artist Roster and has toured the state with Northeast Louisiana Arts Council ensembles-in-residence since 2002, having been awarded grants from the National Endowment for the Arts, through the Louisiana Division of the Arts.  Seiler is a co-recipient of the NELAC's 2006 Artist-of-the-Year Award and won the 2011 ULM Foundation Award for Excellence in Creative/Artistic Activity.  He holds professional memberships with Pi Kappa Lambda, American Guild of Organists, College Music Society, Music Teachers National Association, and is a National Patron of Delta Omicron.  Dr. Seiler also serves as organist/choirmaster at Grace Episcopal Church in Monroe and was the artistic director and pianist for the "Tuesdays in June" summer concert series for the last fifteen of its forty seasons.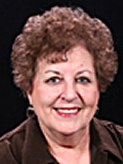 Mrs. Coralie White is an active soloist and accompanist throughout the Louisiana-Arkansas-Mississippi area and is principal keyboardist with the Monroe Symphony Orchestra. She has been named Outstanding Young Woman both of Ouachita Parish and of Louisiana. She is active in a number of civic and professional organizations including, Junior League, DAR, Delta Kappa Gamma, Phi Kappa Phi, Delta Omicron, Tau Beta Sigma, LMTA, National Music Teachers Association and The Musical Coterie.. Her ULM responsibilities include accompanying for faculty and students, and teaching piano and music enjoyment. Mrs. White adjudicates throughout Louisiana and Mississippi. A church organist for 43 years, Mrs. White currently substitutes at various area churches.
---
Strings

Dan Sumner is a guitarist, composer, and music educator. He holds degrees from Capital University and the New England Conservatory of Music. He is currently in the final stages of completion of a Doctorate of Music Education from the Jacobs School of Music at Indiana University. He has conducted research into two main areas: Flow experience, self-efficacy, and achievement in Jazz improvisation, and informal music making pedagogy in secondary general music. Sumner is also an accomplished guitarist with many recordings and prominent international performances including first prize at the 2009 University of Texas at Brownsville Guitar Ensemble Festival and Competition, professional division.
Publications: Strand, K. & Sumner, D. (in press). A Problem-based project to develop a pedagogy for informal learning in music. In (Ann Clements, Ed.) Alternative Approaches in Music Education. Lanham, MD: Rowan and Littlefield.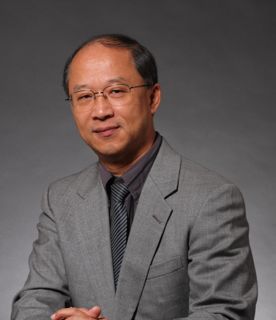 Ye Tao, Instructor of Violin and Viola at the University of Louisiana at Monroe, received a Bachelor of Arts degree in Violin Performance from the Shanghai Conservatory of Music. While in China, he was concertmaster of the Liaoning Symphony Orchestra, Opera House, and Ballet Company. He also has made recital appearances throughout his native China including a recital at the Beijing Concert Hall. He has also appeared as recitalist in Europe, including an acclaimed recital in Italy:
"Ye Tao roused a capacity audience into an enraptured frenzy with his admirable performance of the Carmen Fantasy, Opus 25, of Pablo de Sarasate. It seemed as if the audience would never stop applauding."
Brunero Machetti, La Gazetta di Siena
Italy August 20, 1992
His latest international solo appearances were in the Republic of Trinidad and Tobago in 2005. Ye Tao came to the United States as a Visiting Scholar in 1989 at the University of Southern California, and later received master's degrees in Violin Performance and Conducting from Northeast Louisiana University. As a recitalist, he has played in concerts sponsored by the Monroe Symphony orchestra, Twin City Ballet, and the Little Theater and the Ruston Civic Orchestra. Also an active orchestral musician, he has performed in Louisiana with the Acadiana, Baton Rouge, Lake Charles, Monroe, Rapides, and Shreveport Symphony orchestras, in Arkansas with the Pine Bluff and South Arkansas Symphony Orchestras, in Mississippi with the Delta and Mississippi Symphony Orchestras, in Texas with the Longview and Texarkana Symphony Orchestras, and in California with the Long Beach Ballet, Santa Ana, Santa Monica, and Torrance Symphony Orchestras. Ye Tao is also Assistant Professor and Orchestra Director at Grambling State University. His name is on the Who's Who: The Best American Teachers Selected by the Best Students, 1996 edition. He is also the past president of American String Teacher Association, Louisiana State Chapter and the chairman of the Louisiana Music Educators Association Orchestra Division. 
---
Voice
Author of Singing, Acting, and Movement in Opera and The Guide to the Aria Repertoire (Indiana University Press), Dr. Mark Ross Clark has taught opera workshop for over twenty years, including nine years at the renowned Indiana University School of Music. He has guest directed in England, Brazil, and regularly leads workshops in Italy, Germany, and throughout the United States. Dr. Clark has adjudicated Metropolitan Opera Auditions for many years, and served as the Indiana District Director for six years. His doctorate degree in opera production was awarded by the University of Washington in Seattle, and he has performance degrees in vocal performance and pedagogy from Indiana University and diplomas from the Mozarteum in Salzburg, Austria. Clark was contracted to sing at the Giessen Stadtheater in Germany for three years, and was a soloist with the Roger Wagner Chorale and many symphonies in the U. S. He created and performed in Sing Out America! which toured the country for Community Concerts for five years.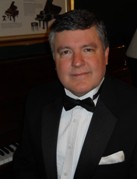 Russell Givens is a native of northeast Louisiana where he is both a church musician and a music educator in the Monroe/West Monroe area. Russ is a Graduate of Louisiana College, Pineville with a Bachelor of Music  and also holds a Master of Music +30 Degree from ULM, Monroe.  Russ is returning to ULM as Adjunct Professor of Voice having served on the faculty in the same position some 20 years earlier.

Russ has performed in opera theatre and musicals as well as directed and produced.
Russ' singing roles include, Oklahoma (Curly), La Traviata (Gastone), Pirates of Penzenance (Frederick), Amahl and the Night Visitors (King Kaspar), The Mikado (Pish-Tush), Jekyll and Hyde (Utterson), Hansel and Gretel (Peter) and recently at Monroe's Little Theater production of Cats as (Old Deuteronomy). Russ is a sought after soloist for tenor roles in the community and across the state. He has been a featured tenor soloist with the Monroe Symphony Chorus, (formerly Masterworks Chorus) since its beginnings in 1984. He sings annually with the Eldorado Chorale and has performed with the Shreveport Opera society.

Russ has served as the Chairperson for Sacred Choral Music for the Louisiana American Choral Directors Association. He has also served as the Editor for the Louisiana American Choral Directors State Choral Journal overseeing the publication of 4 magazines a year. Russ served as the past Webmaster/Web designer of the Louisiana American Choral Directors web site.  He also served as the Women's Choir coordinator for the Louisiana American Choral Directors Association.

Russ presently serves as Music Minister of First Baptist Church in Jonesboro. Russ also serves as Director of Music of the Family Community Christian School of Winnsboro, where he teaches general music, elementary, middle school and high school choir and Fine Arts. Russ maintains an active private voice and instrumental studio in West Monroe. Russ is married to Pam Givens of West Monroe, also a choral and instrumental teacher; they have two children.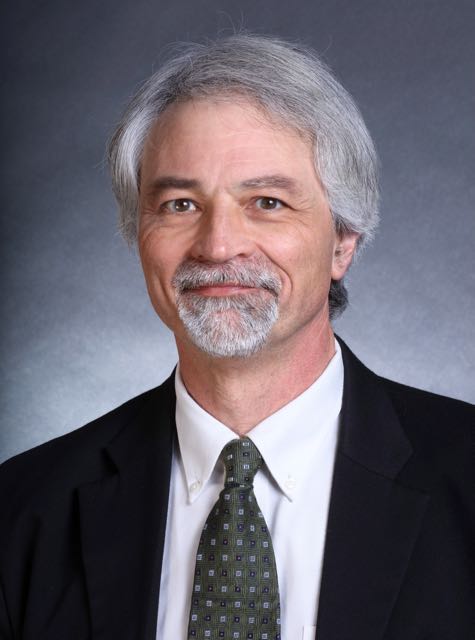 Matthew James, bass-baritone, is a Professor of Music, and has previously served as Associate Dean of the School of Visual and Performing Arts and as General Director of the Louisiana Lyric Opera. Prior to arriving at ULM Dr. James was Chair of the Department of Music at Walla Walla University from 2002-2008. Previously Dr. James held positions at Northern State University in Aberdeen, SD and at Southern Adventist University in Chattanooga, TN, where he taught voice and directed musical theatre productions. Dr. James completed his graduate work at the University of Missouri-Kansas City and subsequently was an apprentice at the Des Moines Metro Opera and an Artist Fellow with the Bach Aria Festival at Stony Brook, NY. He sang professionally for two years with the National Opera Company of Raleigh, NC, performing major roles in The Barber of Seville, The Merry Wives of Windsor, L'Italiana in Algeri, La Bohème, Martha, and El Capitan. Dr. James subsequently appeared in the title role in Don Giovanni with the Rome Festival and in productions of The Magic Flute and The Barber of Seville with Operafestival di Roma where he also served on the teaching staff.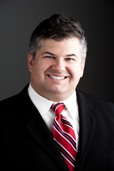 Julian Jones serves as both Instructor of Voice and Staff Accompanist at the University of Louisiana at Monroe. His accompanying responsibilities include all university choirs, and private voice and instrumental studios in the ULM Division of Music, where he has performed, conducted, accompanied, and directed in a number of music programs and events. He has served the ULM Division of Theatre as rehearsal and performance pianist for such productions as Batboy (2009), Cabaret (2010), Pecos Bill (2011), and in the Theatre Department's collaboration with the Louisiana Lyric Opera in Miss Saigon (2009). He also serves the ULM Division of Dance as collaborative artist in their semi-annual Dance Fusion recital series.
Mr. Jones has been active as a vocalist in both University and community theatre productions since his student years, starring in such classics as Jesus Christ Superstar, Die Zauberflöte, A Forever Plaid Christmas, and Le Nozze di Figaro. Other stage work includes vocal solo performances in collaboration with the Monroe Symphony Orchestra and Twin City Ballet Company. His musical work extends into the surrounding region through his positions as choirmaster, performer, and accompanist for various houses of worship, schools, and community centers. He serves the Northeast Louisiana Arts Council Board as a Representative Liaison to Professional Musicians. Mr. Jones also maintains a private voice and piano studio in Monroe.
Mr. Jones' professional memberships include the American Choral Director's Association (ACDA), Music Teacher's National Association (MTNA), Louisiana Music Teacher's Association (LMTA), The Music Guild of Monroe, and the Monroe District Music Teacher's Association (MDMTA).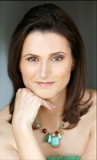 Dr. Claire Vangelisti's voice has graced both national and international concert and operatic stages, performing repertoire from Bach to Berg. In 1998, her international debut was well received in Lisbon, Portugal at the Centro Cultural de Belém where she presented a solo recital of twentieth-century American music. Invited to return to Lisbon the following year, Dr. Vangelisti toured in Portugal as concert soloist with the Orchestra Filarmonia das Beiras under the baton of Osvaldo Ferrierra, where her renderings of Mozart arias acquired extensive audience acclaim. In the Fall of 2002 while serving as Artist-in-Residence at the Universidád de Aveiro, in Aveiro, Portugal, Vangelisti performed an additional solo recital of American Twentieth-century Song which included the world premiere of Letting Go, a song cycle by Daron Hagen. In the U.S., Dr. Vangelisti has performed as concert soloist with organizations such as The San Antonio Symphony, The Temple Philharmonic Orchestra, The Laredo Philharmonic Orchestra, the Texas Chamber Consort, Austin Civic Orchestra, Austin Symphonic Band, the Austin Chamber Ensemble, and the Monroe Symphony Orchestra. Her stage career includes appearances with Austin Lyric Opera, Lyric Opera of San Antonio, Southwest Opera, and The Gilbert & Sullivan Society of Austin. Vangelisti is an avid champion of the music of living American composers, and has subsequently collaborated with artists such as Libby Larsen, John Harbison, Daron Hagen, Lowell Liebermann, William Bolcom, and Jake Hegge. As a well-known educator and artist herself, she has presented lecture-recitals on a national and international level at the Texoma and Southern Regional National Association of Teachers of Singing conventions, and the Canadian University Music Society's annual convention. Vangelisti has served as guest faculty at several institutions including I Curso Internacional de Música Vocal in Aveiro, Portugal, the Universidád de Aveiro, Portugal, The University of Houston, Texas State University, and The University of Miami at Coral Gables. She was an active member of the voice faculty at Southwestern University from 1996-2007, and she is currently Voice Area Coordinator/Associate Professor at University of Louisiana at Monroe.
---
Winds and Brass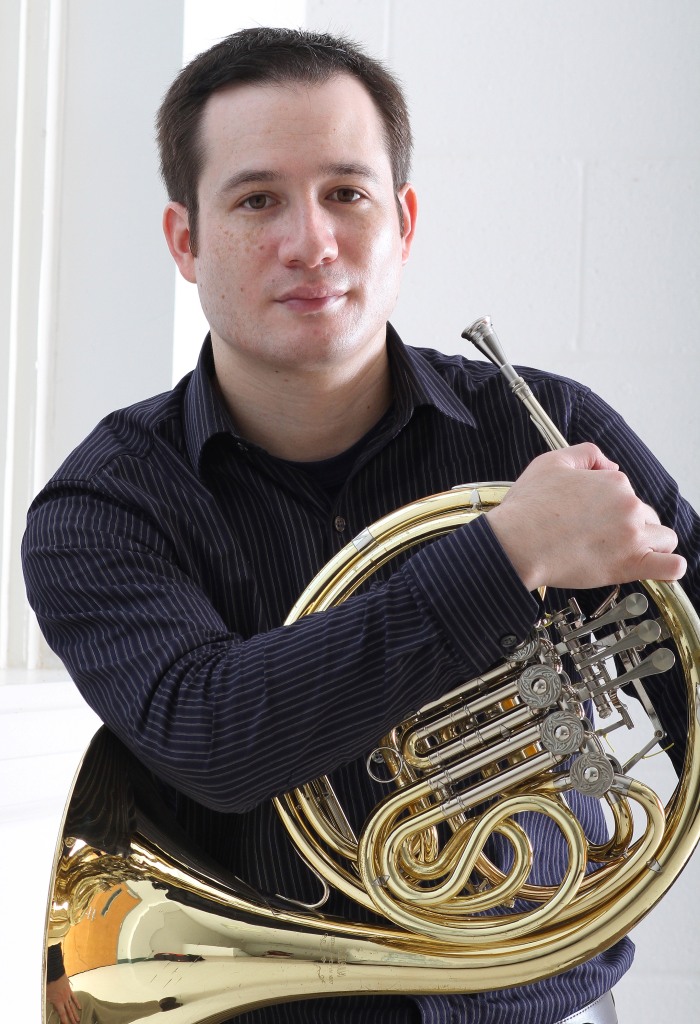 Dr. James Boldin maintains a diverse career as an educator and performer. He is a member of the faculty in the School of Visual and Performing Arts at The University of Louisiana at Monroe. From 2011-2014 he held the Dr. William R. Hammond Endowed Professorship in Liberal Arts.
He has performed at the 44th, 45th, and 47th International Horn Symposiums, and at numerous regional horn conferences. He has also presented clinics at the Midwest Clinic International Band and Orchestra Conference, the Louisiana Music Educators Association State Convention, and the South Central Regional Music Conference. He performs extensively with Black Bayou Brass, a resident faculty ensemble at The University of Louisiana at Monroe. As a member of this ensemble, he has performed recitals and presented master classes throughout the region and abroad. Recent engagements include performing at the 2014 International Women's Brass Conference, the National Association of College Wind and Percussion Instructors national conference, and a series of performances and master classes in Thailand at Mahidol University, Silpakorn University, and the Royal Thai Navy Music School.
An active orchestral musician, Boldin holds positions with the Shreveport Symphony Orchestra, Rapides Symphony Orchestra, and Monroe Symphony Orchestra. He has also performed with the South Arkansas Symphony Orchestra, Louisiana Lyric Opera, Opera East Texas, and with numerous orchestras in the Midwest, including the Madison, La Crosse, Green Bay, Manitowoc, and Oshkosh Symphony Orchestras. As a soloist, he has performed Mozart's Concerto for Horn, K. 447 with the ULM Chamber Orchestra, and Paul Basler's Missa Kenya and Songs of Faith with the Monroe Symphony Chorus.
His debut solo recording, Jan Koetsier: Music for Horn, was released in 2013 on the MSR Classics Label, and has been critically praised for "superb playing…on an extraordinarily high level of both technique and communicative abilities." (Fanfare Magazine).  He has also been recorded on the Summit Records label and on two orchestral recordings, James Dick Plays Edvard Grieg, with the Texas Festival Orchestra conducted by JoAnn Falletta, and Overtures from Overture Hall, with the Madison Symphony Orchestra conducted by John DeMain. He is the author of Solo Duet Training for Horns, a collection of pedagogical duets based on popular solo literature for the horn, and his articles and reviews have been published in The Instrumentalist Magazine, The Horn Call: Journal of the International Horn Society, and the National Association of College Wind and Percussion Instructors Journal. An avid arranger, his works have been published by Mountain Peak Music, Cimarron Music Press, The International Horn Society, and Stainer & Bell, Ltd. In 2012 and 2015 he was awarded Career Advancement Grants from the Louisiana Division of the Arts. He also maintains a website devoted to horn playing and teaching at jamesboldin.com. Boldin is a member of The College Music Society, The National Association of College Wind and Percussion Instructors, and The International Horn Society, and currently serves as IHS area representative for the state of Louisiana. Boldin earned the Doctor of Musical Arts and Master of Music degrees from the University of Wisconsin-Madison, and a Bachelor of Music degree from Appalachian State University. For more information on horn study at ULM, visit the ULM Horn Studio website.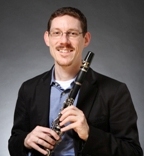 Scot Humes
, maintains an active performance schedule of solo and chamber recitals that includes working with composers Eric Ewazen, Frank Ticheli, Chen Yi, and Stephen Paulus on the performance of their work; world premiere performances of works by Gwyneth Walker and a commissioned work titled "downwind of roses in Maine" by composer Libby Larsen. He is Principal Clarinet of the Monroe Symphony Orchestra and has performed with many orchestras including the Shreveport Symphony, South Arkansas Symphony, Muncie Symphony, Marion Philharmonic, Fort Wayne Philharmonic, and the Peconic Chamber Orchestra. Additionally, he has performed and presented master classes at Luther College, Michigan State University, the University of Southern Mississippi, Mississippi College, Piedmont College, and Winona State University; as well performances at the conference of the College Music Society - Southern chapter, the 2014 International Clarinet Association Conference, and at the Grypario Cultural Centre in Mykonos, Cyclades, Greece. As an adjudicator and clinician, he has presented clinics at the Louisiana and Texas Music Educators Association conventions, and has been published in the journal of the National Association of College Wind and Percussion Instructors.
Associate Professor of Clarinet and Saxophone, Humes joined the ULM faculty in the Fall of 2006. In addition to private instruction he teaches Sophomore Aural Skills, Woodwind Methods, and Form & Analysis. Humes earned a Doctor of Musical Arts from Stony Brook University, a Master of Music degree from Ball State University, and a Bachelor of Music degree from the Oberlin Conservatory of Music. His teachers include Larry Mentzer, Lawrence McDonald, Caroline Hartig, Charlie Neidich, Alan Kay, and Dan Gilbert. Humes maintains membership in the College Music Society, the National Association of College Wind and Percussion Instructors, and the International Clarinet Association. His recordings include the 2003 release of Meyer Kupferman's

 Structures

 with the Stony Brook Contemporary Chamber Players; a 2005 recording of 

Black Sky Hates The Moon

, a contemporary opera by composer Max Duykers; and a 2008 recording of 

Buffalo Gals and Other Songs

 by Gwyneth Walker, available on the composer's website.
Register now for the 2016 Louisiana Clarinet Symposium, January 23 at the University of Louisiana at Monroe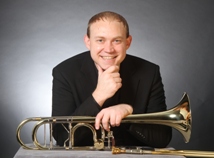 Dr. James Layfield is Assistant Professor of Music and Low Brass at The University of Louisiana at Monroe. He currently teaches applied low brass lessons, trombone ensemble, low brass ensemble, brass methods and aural skills. He was previously on faculty at the Flint School for Performing Arts in Flint, MI. His students have attended or are currently attending prestigious universities and have received high accolades. 
In 2012, Dr. Layfield completed a Doctorate in Trombone Performance from The University of Michigan. He also holds degrees from Southern Methodist University and The University of Texas at Arlington. His principal instructors have included John Kitzman, David Jackson, and Dennis Bubert.
Dr. Layfield is the principal trombone of the Monroe Symphony Orchestra and the South Arkansas Symphony Orchestra, and has been a member of the Saginaw Bay Symphony and Warren Symphony. He has performed with the Dallas Symphony, Dallas Wind Symphony, Shreveport Symphony, Lansing Symphony, Dallas Brass Quintet, Michigan Philharmonic, Dallas Jazz Orchestra, and many other orchestras. In 2011, his trombone quartet, EuFouria, was selected as co-winner of the Eastern Trombone Workshop Quartet Competition as well as a finalist in the International Trombone Festival Quartet Competition.
Sandra Lunte is Professor of Music. She held the Hammond Endowed Professorship in Liberal Arts from 2008-2011, and the Emy-Lou Biedenharn Endowed Professorship in Music from 2003-2006. Dr. Lunte teaches flute, flute choir, flute class, woodwind trio, and sophomore theory. She leads the yearly summer High School Flute Camp and the November High School Flute Invitational, two major recruiting events for the university. Dr. Lunte was the recipient of a 2005 Artist Fellowship granted by the Louisiana Division of the Arts, and with her duo partner, pianist Richard Seiler, was named 2006 Northeast Louisiana Artist of the Year. Dr. Lunte has received numerous Louisiana Division of the Arts artist mini- grants, and her flute, voice, and piano trio was awarded a 20,000 dollar Challenge America Grant from the National Endowment for the Arts, through the Louisiana Division of the Arts. She is listed on the Louisiana Artist and Touring Rosters.
Dr. Lunte has performed and adjudicated at many state, regional, national, and international conventions, including the 2005 convention in San Diego, where she and harpist Elizabeth Richter gave the world premiere of Gary Schocker's Chimera, a work they commissioned. The premiere recording of this piece appears on the duo's compact disc Montage-Four Centuries of Music for Flute and Harp, released on Centaur Records and also available directly from Dr. Lunte. Eric Ewazen is currently writing a sonata for Dr. Lunte and pianist Richard Seiler, which they commissioned from the composer. The work will have its world premiere performance at ULM in February 2012 with the composer in attendance.
She has been heard twice on National Public Radio's Performance Today and has recorded seven compact discs with the National Flute Choir. Dr. Lunte serves as Principal Flute of the Monroe Symphony Orchestra. Her teachers have included Katherine Borst Jones, Paul Boyer, and James Pellerite. Dr. Lunte is a Certified Laughter Yoga Leader and Certified Laughter Coach, and also does therapy work with her dog, Jack, who is certified through Therapy Dogs International.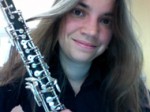 Elizabeth Rennick teaches oboe in the Department of Music. Prior to joining the faculty at ULM, she held positions at Eastern Kentucky University (EKU), Snow College (Ephraim, Utah) and Coe College (Cedar Rapids, Iowa). She holds degrees from Brigham Young University (BM and MM) and the University of Iowa (DMA), and considers herself lucky to have studied with Geralyn Giovanetti and Mark Weiger.
Elizabeth was a founding member of Dolce Veloce, an actively touring flute-oboe-piano trio, with flutist Sonja Giles and pianist May Tsao-Lim. Dolce Veloce has performed in Georgia, Mississippi, Alabama, Iowa, Wyoming, Arkansas, Texas, Wisconsin, Kentucky, Nebraska, and Minnesota. She has served in the Cedar Rapids and Dubuque Symphony Orchestras (Iowa) and the Lexington Philharmonic (Kentucky). She was pleased to play at the International Double Reed Society Conference in 2005 (Austin), 2008 (Provo), 2010 (Norman), and 2011 (Tempe). She has performed with numerous small ensembles, including the Madison Winds, the resident faculty quintet at Eastern Kentucky University, and the Lexington(KY) Bach Choir.
An enthusiastic educator, Dr. Rennick has frequently worked with the Central Kentucky Youth Orchestra and has been a resident faculty member of the Stephen Foster Music Camps, the Kentucky Governor's School for the Arts, and Wyoming's Music, Arts and Technology Festival.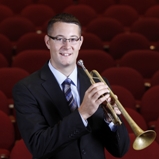 Dr. Aaron Witek is the Emy-Lou Biedenharn Endowed Chair in Music and Instructor of Trumpet at the University of Louisiana at Monroe where his duties include teaching Applied Trumpet, Trumpet Ensemble, Marching Band, Chamber Music, Music Appreciation, and performing with the faculty brass ensemble, the Black Bayou Brass.
Dr. Witek earned a Doctorate of Music in Trumpet Performance from Florida State University (FSU) where he also completed his Master of Music in Performance. In addition, he received his Bachelor of Music in Education degree at the Crane School of Music at SUNY Potsdam. His principal teachers have included Christopher Moore, Bryan Goff, John Ellis, and Alex Jokopi.
Dr. Witek maintains an active performance schedule. He is Principal Trumpet in the Monroe Symphony Orchestra, Second Chair with the Sinfonia Gulf Coast Orchestra, and has performed with the Jacksonville (FL), Tallahassee, and Albany (GA) Symphony Orchestras, and the Orchestra of Northern New York. As soloist, Dr. Witek has performed with the Monroe Symphony Orchestra, Florida State University Symphonic Band, University of Louisiana Wind Ensemble, and the University of Louisiana Symphonic Band. He has been an award recipient winning first place in the Historic Division of the National Trumpet Competition and an International Trumpet Guild Scholarship.
Dr. Witek has given recitals and master classes at many state, regional, national, and international conferences; including the International Women's Brass Conference, NACUSA Mid-South Regional Conference, Louisiana Music Educators' Association Conference, and the Florida Music Educators' Association Convention. He has been an adjudicator at the National Trumpet Competition, International Trumpet Guild Youth Competition, Louisiana All-State auditions, as well as the Florida State University Tri-State Band Festival. In addition, Dr. Witek is in demand as a clinician and has worked with ensembles in Arizona, Florida, New York, and Louisiana.
As a noted author, Dr. Witek has been published numerous times in the International Trumpet Guild Journal. His book entitled Gordon Mathie: The Treasured Legacy of a Master Teacher and Performer, published by (WR Enterprises), was recently released at the 2014 International Trumpet Guild Conference and is available for order at www.wiffrudd.com
Before moving to Monroe, Witek served on the faculty for the Florida State University (FSU) Summer Camps and assisted in teaching the FSU trumpet studio. While at Florida State University he directed the FSU trumpet ensemble – a group that has been a finalist at the National Trumpet Competition several times, and won second place in the 2011 competition.
Students of Dr. Witek's have been International Trumpet Guild Scholarships recipients, division finalist in the Music Teachers National Association Competition, and semifinalist in the National Trumpet Competition. In 2011, Witek was recognized and awarded the Florida State University Teaching Achievement Award.  Since 2001, he has been actively involved with the marching arts activity as a designer and instructor.
Aaron Witek is proud to be a Vincent Bach Performing Artist. For more information about the ULM trumpet program, visit www.aaronwitek.com.
---
Staff Accompanists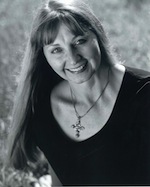 Shayla Blake studied at Stetson University (FL) and continued at Texas Tech University where she was a student of William Westney, Artist-in-Residence. As an undergraduate, she was a winner in the university's concerto competition. After achieving her Bachelor's degree in piano performance, she then completed her Master's degree also in piano performance during which time, she was a graduate teaching assistant.
Mrs. Blake maintains a private piano and flute studio and has previously taught on the music faculty at Louisiana Tech University. She has been interim Choral Director at Ruston High School and has directed choirs of all ages in area churches in addition to serving as a worship leader. She is currently Staff Accompanist at Louisiana Tech University. 
Over the years, Mrs. Blake has been the featured pianist for conferences and has maintained an active accompanying schedule. As a composer and arranger, she has published several choral pieces and has two new releases scheduled for publication in 2011. She is the Ruston/Monroe Regional Coordinator for the Nashville Songwriters Association International.
LaDonald Ensley