Published September 11, 2013
The University of Louisiana at Monroe Alumni Association will host its second "Alumni Supporting Alumni" football viewing party for the Warhawks' third game of the season versus Wake Forest.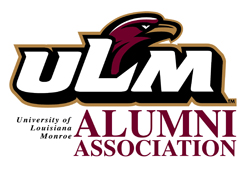 The party begins at 10:30 a.m., Saturday, Sept. 14, at Fieldhouse Bar and Grill, located at 1510 Sterlington Rd. in Monroe, with kickoff at 11:30 a.m.
Devin Girod, director of ULM Alumni Relations, said, "The first watch party at Pickle Barrel was a great success, so we decided to continue the viewing parties for away games where we will not host tailgates."
The event provides a fun environment for alumni, students, and the community to enjoy the game.
When asked about his involvement with the "Alumni Supporting Alumni" event, Fieldhouse owner Joey Trappey reflected on his days as a ULM football player.

"I am always excited when presented the opportunity to support ULM," said Trappey.
"I understand that many different businesses supported the program back when I played. If not for them, my college experience obviously would have been different. Now, as a current restaurant owner, I am just trying to do my part in helping the ULM students, alumni, and community experience a better ULM! Go Warhawks."
Associate Director of Alumni Relations, Jessica Gilbert, showed similar excitement saying, "We are extremely fortunate to have alumni who take such pride in their alma mater. They understand that it is not only a university-based effort; it is based off of support from our community as well. In order for something to thrive, it takes a collaboration of different support systems to succeed. Our alumni are doing a fantastic job at promoting community involvement in regards to supporting the Warhawks!"
For more information, contact the ULM Alumni Association at 318-342-5420.