Published September 23, 2013
The Ouachita Parish Chapter of the University of Louisiana at Monroe Alumni Association will host its annual Shrimp Boil from 3-5 p.m., Saturday, Sept. 28, in the alumni area of the Grove.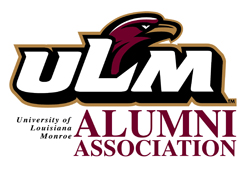 The event leads up to the ULM vs. Tulane matchup in Malone Stadium at 6 p.m.
The event has become popular within the community.
Nancy Davis of ULM Alumni Affairs said, "This will be my 24th year to organize the shrimp boil and it is still one of my favorite events. Alumni and members of the community regularly approach me asking when we are having the shrimp boil this year.
"Everyone asking shows how much fun combining the Grove atmosphere with music, our great alumni and friends, and our delicious shrimp is for Ouachita Parish."
Along with shrimp, the menu includes potatoes, corn, and beverages. The cost to attend is $20 prior to the event and $25 on the day of the event.
The annual event also allows a group of self-appointed shrimp boilers to join together and socialize the Friday before.
Gary Hamilton, a longtime supporter of ULM, said, "It used to be work to boil 400 pounds of shrimp, but we now have it down to an art operating like an assembly line; it's no longer work, it's fun. The shrimp boil allows what I like to call my football friends and I to get together, visit, and enjoy each other's company."
Devin Girod, director of Alumni Affairs, said, "I am excited. Alums have talked about the shrimp boil since I started. From the stories, I am expecting some massive gulf shrimp." 
For more information, call 318-342-5420.